Gabriel Villa is exploring his personal and professional transformation as an artist in a new exhibit called, coincidentally, "The Metamorphosis of Gabriel Villa."
Villa says his work is a reflection of his identity. 
"I can't help it," he said. "Everything I do is loaded with my culture. I don't resist it, but I'm not thinking about it consciously." 
For over 20 years, Villa has subconsciously explored his Mexican American heritage through drawings, paintings, and most recently, sculptures.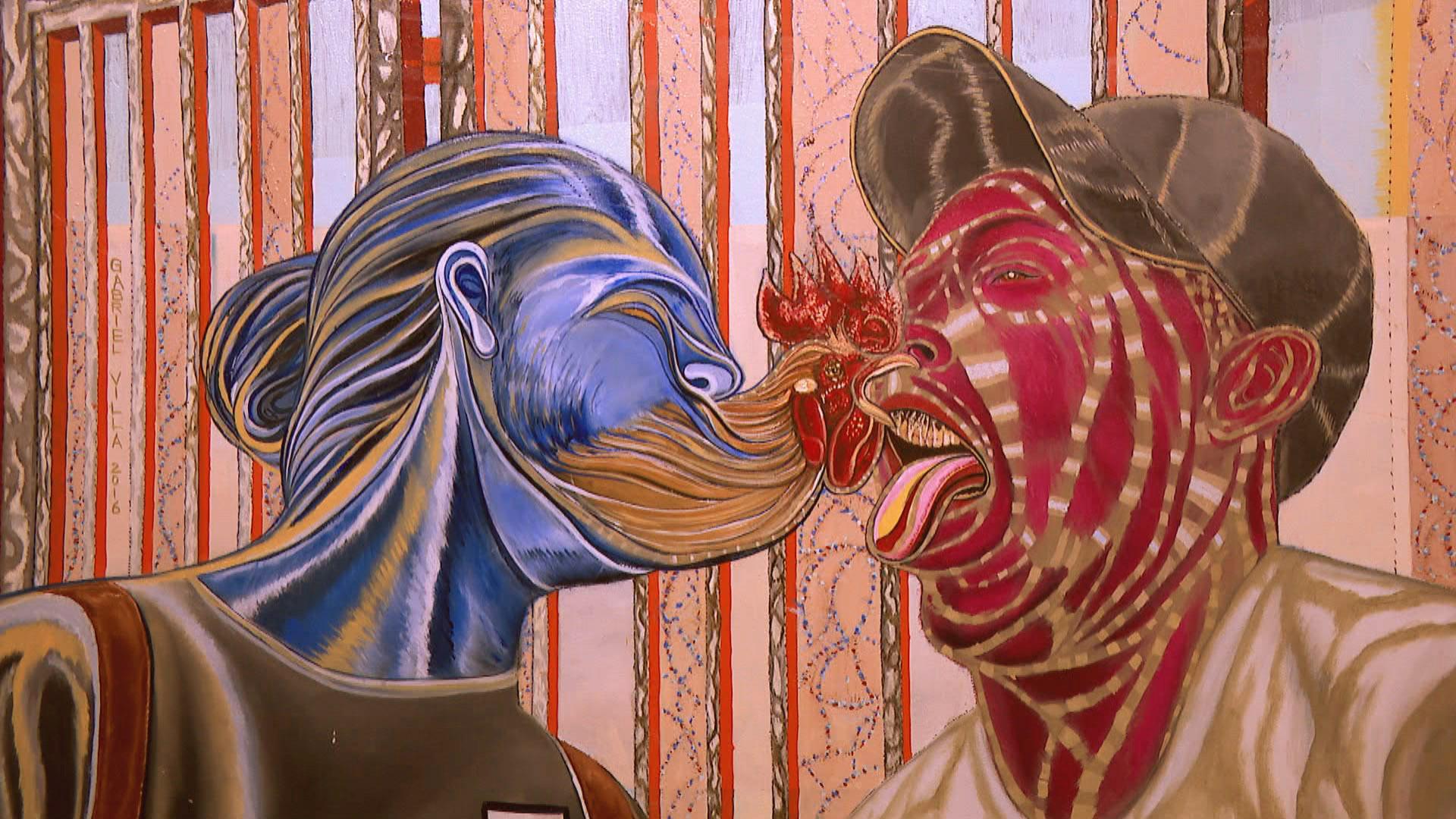 Detail of a painting by artist Gabriel Villa. (WTTW News)
"The Mexican culture, depending on the point of view that's being seen socially and globally and what type of storyline that's being delivered … sometimes it can come across as 'the immigration experience.' Or it can come across as a stereotype, or come across as sticking all Latino artists into boxes. I want to challenge all those. And at the same time I want to celebrate them," he said.
Villa acknowledges those challenges and celebrations by creating works that offer social critiques or tell personal narratives. But that isn't always the case.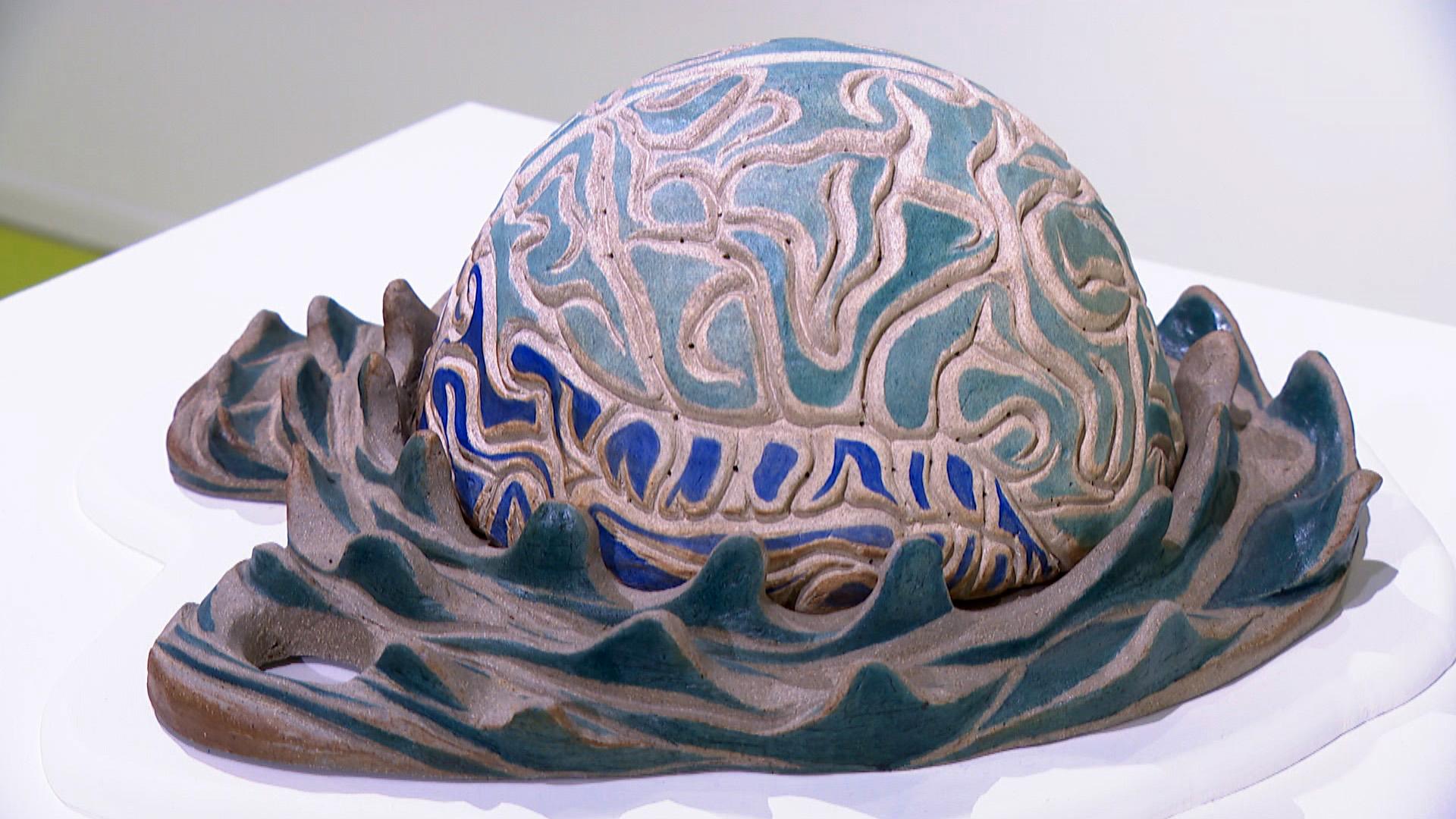 A sculpture by artist Gabriel Villa. (WTTW News)
"My ceramics are much more fluid, and as I kept following the process of the ceramic pieces, they became less and less narrative," Villa said. "At their core, I think they're a celebration of the creative process. Part of my favorite thing about making art is trying to tap into something that isn't obvious to me. I started to discover how I can push my own boundaries of creating form and what can the imagination reveal to me." 
Unlike most artists, Villa's work isn't reflective of a particular style.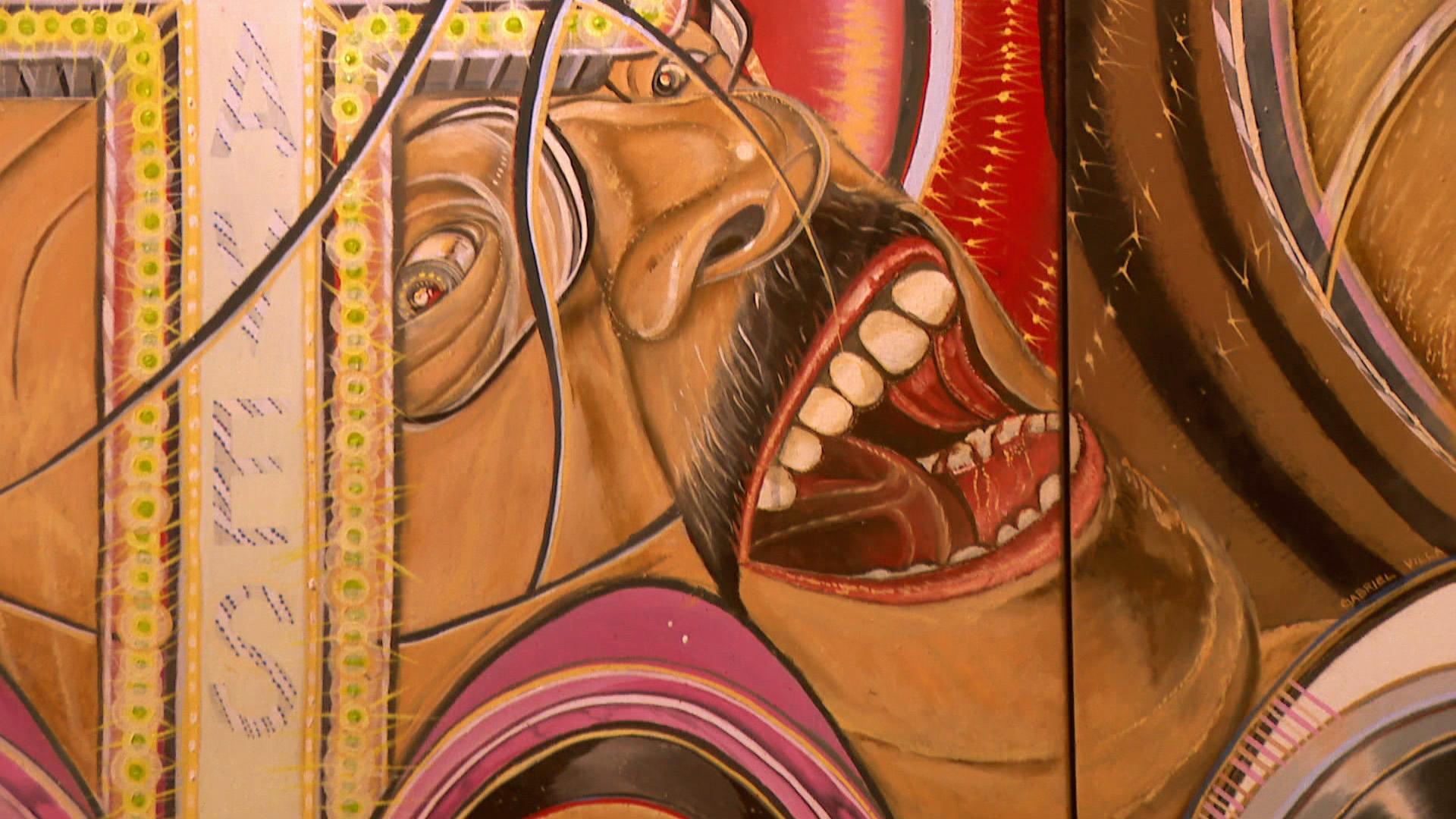 Detail of a painting by artist Gabriel Villa. (WTTW News)
"My work challenges people," he said. "I don't think it's easy. You have to really stand in front of my work and try to not find the answers … they're head-scratchers." 
There's really only one thing Villa seems to hope people find in his work. 
"I'd like the viewer to get a notion that this is something I think about a lot—what does American art look like? What does contemporary American art look like? Well it looks like this. To me. Even though it has a heavy Latino Mexican American perspective. But that's an American story."
---
More on this story
"The Metamorphosis of Gabriel Villa" is on display at the Hyde Park Art Center through July 24.
Follow Angel Idowu on Twitter: @angelidowu3
---
Angel Idowu is the JCS Fund of the DuPage Foundation Arts Correspondent.
---