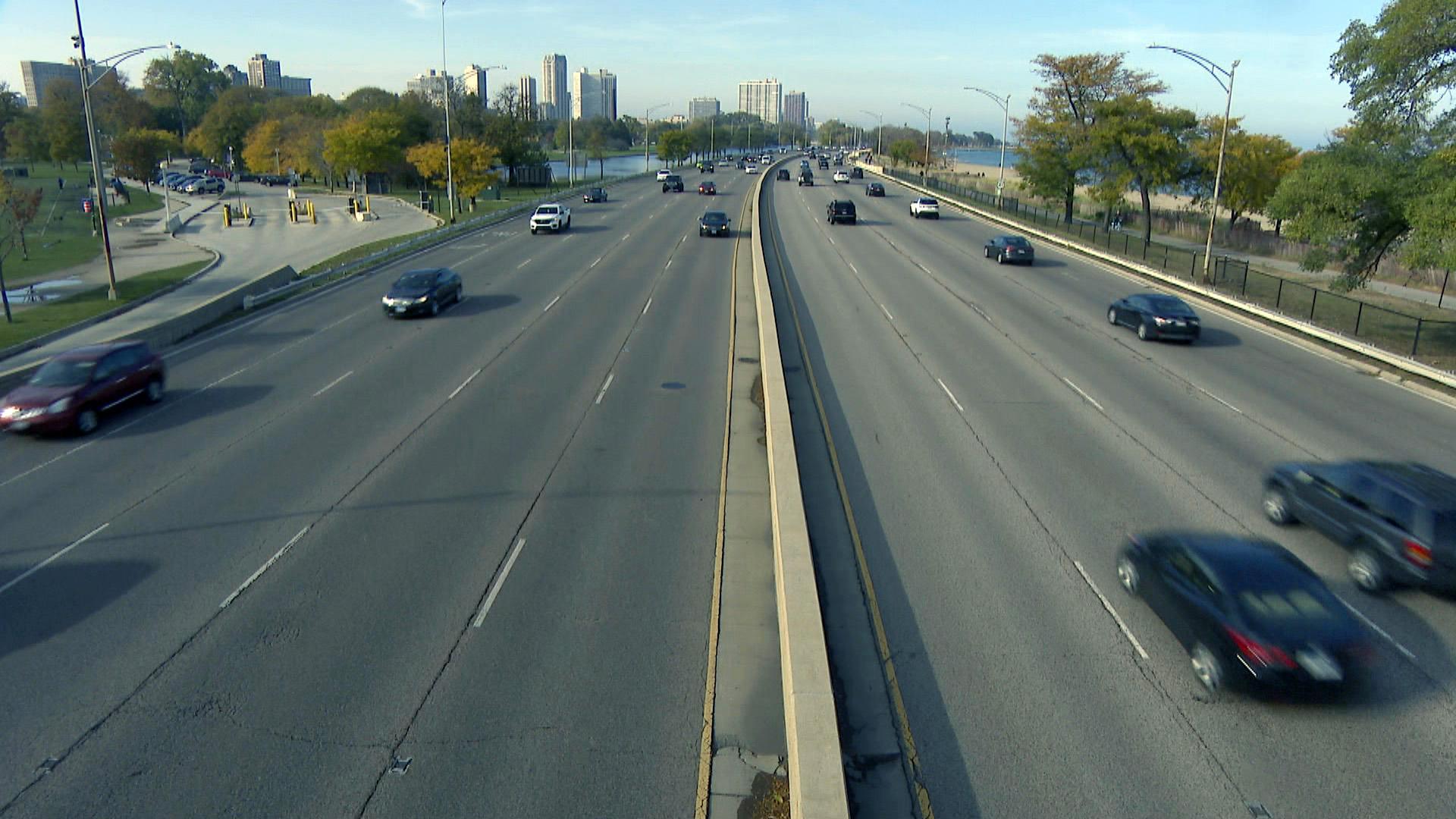 (WTTW News)
Mayor Lori Lightfoot declined Friday to commit to allowing an up-or-down vote by the Chicago City Council to rename 17 miles of Lake Shore Drive for Jean Baptiste Point DuSable, Chicago's first permanent non-Indigenous settler.
While celebrating the full reopening of Chicago on Friday morning as the COVID-19 pandemic wanes, Lightfoot said she does not support the push to rename Lake Shore Drive, again calling it an "iconic" name with national recognition.
"Here's what I've heard from residents all over the city: A lot of them don't want the name to be changed," Lightfoot said.
At the May 23 City Council meeting, Lightfoot allowed Ald. Brian Hopkins (2nd Ward) and Ald. Ariel Reboyras (30th Ward) to use a parliamentary procedure, known as defer and publish, to block a vote on the measure.
That automatically sent the proposal to the next City Council meeting, scheduled for June 23. 
Ald. David Moore (17th Ward) and Ald. Sophia King (4th Ward) — the lead sponsors of the measure — have repeatedly said they have firm commitments from enough of their fellow City Council members to pass the proposal.
If it does pass, Lightfoot could veto it. It would take 34 votes of the City Council to override that action. The last veto came in 2006 when former Mayor Richard M. Daley vetoed a measure that would have required big-box stores like Walmart to pay employees at least $10 an hour by 2010. The city's minimum wage will rise to $15 an hour July 1.
Moore's proposal would rename outer Lake Shore Drive from Hollywood Avenue in Edgewater to 67th Street in Woodlawn. If approved, it would be the longest street renaming in Chicago's history.
Hopkins said he blocked a vote last month because he had been inundated with complaints from residents of seven buildings who he said might have to change their addresses, despite an analysis from the Chicago Department of Transportation that found they would not be impacted.
However, in that analysis four of Chicago's museums would have to change their addresses, along with McCormick Place and six facilities owned and operated by the park district, including DuSable Harbor at 111 N. Shore Drive.
Andrea Rodgers, the senior vice president for external affairs and marketing for the Shedd Aquarium, said city officials had not provided them with any additional information about whether the aquarium would have to change its address since WTTW News first reported that CDOT told aldermen it would need to do so.
An address change would come at a significant cost that the Shedd would struggle to cover after the COVID-19 pandemic forced it to close to visitors for much of the past year, Rodgers said.
A spokesperson for CDOT Commissioner Gia Biagi did not respond to a request for additional information about the impact of the proposed name change.
King and Moore have repeatedly said that limiting the change to outer Lake Shore Drive would only force harbors to change their addresses.
Lightfoot has said a better way to honor DuSable and his wife, Kitihawa, a member of the Potawatomi tribe, would be to complete the long-delayed DuSable Park along the Lakefront and connect it to a Riverwalk renamed in DuSable's honor. Three statues would mark the way, Lightfoot said. 
Lightfoot said that would cost $40 million, with $10 million coming from Related Midwest for the long-delayed completion of DuSable Park on a 3.3-acre peninsula adjacent to the planned towers. Former Mayor Harold Washington proposed creating the park to honor DuSable.
Related Midwest agreed to that contribution as part of the agreement with the city to build two towers with 1,100 units along the Ogden Slip west of Lake Shore Drive. The two towers would rise 875 feet and 765 feet — a far cry from the original plan for the site, which called for the Spire to be the tallest building in the United States and the third tallest in the world.
The city's contribution would come from "a variety of sources, including, but not limited to open space impact fees, the capital plan and the city's corporate budget," said Asha Binbek, a spokesperson for Lightfoot.
Contact Heather Cherone: @HeatherCherone | (773) 569-1863 | [email protected]
---