The CTA's $2.1 billion Red-Purple Modernization project enters its next major phase on Sunday, when the Bryn Mawr, Berwyn, Argyle and Lawrence stations are set to shut down for reconstruction until 2024, with temporary stations opening at Bryn Mawr and Argyle.
The revamp of a large North Side section of the century-old rail system is the single largest project in the CTA's history. For something so massive, the transit agency needed to hire extra workers to oversee the design and construction process. It hired a joint venture made up of three firms, including a diverse, Black-owned company that started in a South Side attic.
"It's been a huge opportunity for our firm to be a part of this project," said Rashod Johnson, president and CEO of Ardmore Roderick. "Now that we're at this critical moment … you really get to see the design come to life. That's the most exciting part of engineering for me."
Johnson always had an aptitude for math and science. At St. Ignatius, his physics teacher suggested engineering. "I was like, 'Nah, I'm good. I don't want to drive trains for a living,'" Johnson recalls with a smile.
He took an internship with a construction firm (more on that later) and discovered he loved civil engineering.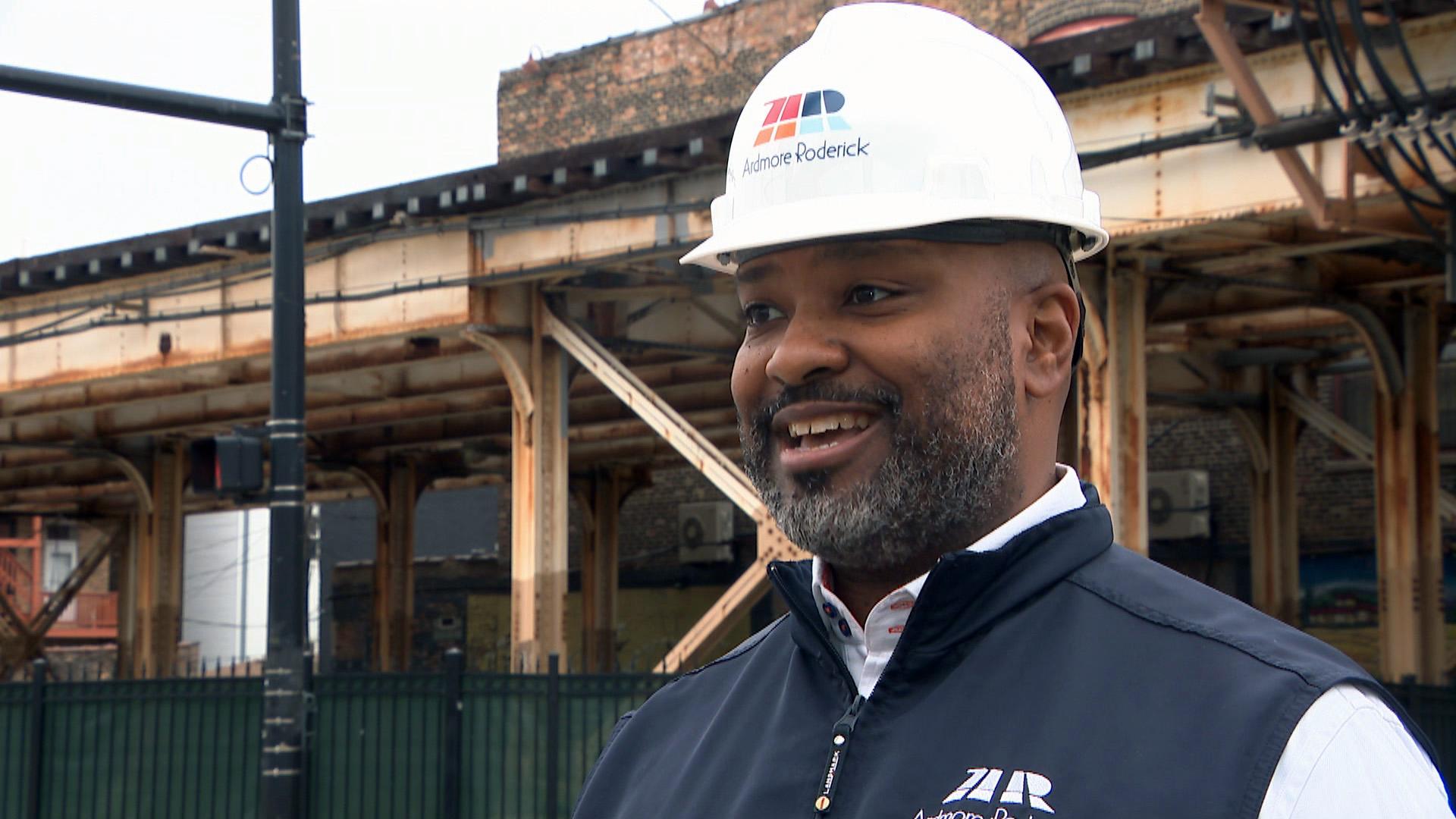 Rashod Johnson, president and CEO of Ardmore Roderick. (WTTW News)
"Any and everything that has to do with infrastructure … bridges, roads, buildings, trains, planes and automobiles, civil engineering has something to do with it," Johnson said.
After college, he was working for a trade association. But Johnson says he always had an entrepreneurial spirit, and he saw an opening. He started The Roderick Group (that's his middle name) in 2005.
"(I) started it in my attic on the South Side of Chicago, and we've grown today to 230 people in five states and Puerto Rico," Johnson said. The Roderick Group acquired another company in 2017 and is now known as Ardmore Roderick, but Johnson says he hasn't forgotten what it was like when the staff was tiny.
"I've done the marketing, I've done the PR, I've done the engineering, I've done the design, the construction management, I've taken out the garbage!" Johnson said. "Now that we've grown into this company where I don't do a lot of this work, I still understand the value."
By the way, the company Johnson interned for? It was called Walsh Construction – and its massive joint venture Walsh-Fluor is the construction firm whose work on the CTA revamp Johnson's company helps oversee.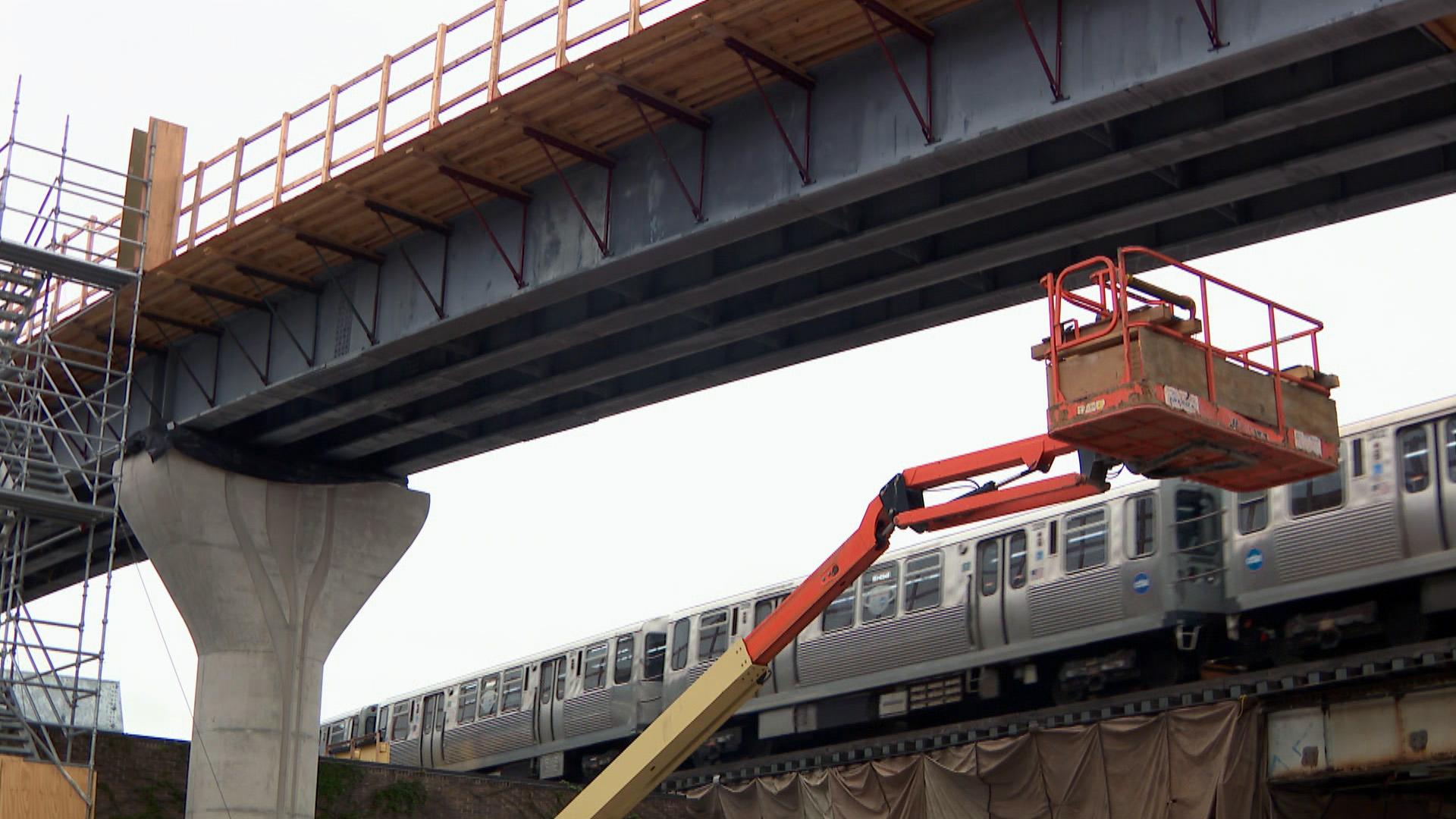 The CTA's $2.1 billion Red-Purple Modernization project enters its next major phase on Sunday. (WTTW News)
"I really like the environment with Ardmore Roderick. You don't feel like you're just a number, you know?" said construction engineer and field inspect Ninous Zamro.
Robert Draniczarek echoes that sentiment. He was one of the company's very first employees.
"Rashod has made an effort to make us diverse, and it's been a real blessing for our company," Draniczarek said. "When you get to know people that have different backgrounds, it really opens your eyes to a lot of things. You grow as a person, not just as an engineer."
Johnson says he doesn't just want a diverse firm. He wants to help the next wave of engineers like him by working in the community and raising money to get students interested in STEM — science, technology, engineering and math.
"I think minority students, Black kids in particular, seem to be afraid of math and science," Johnson said. "You can't create a love for math and science in high school or college. You have to be a kid who knows and loves math at 5, 6, 7 years old … that's where the future engineers come from."
As for Ardmore Roderick's future? Johnson says he wants the company to be nationwide by 2025 while staying true to its values.
"Sixty percent of our firm is diverse, and it's very purposeful. We give opportunities … for people that typically would not have opportunities in engineering and construction," Johnson said. "We have not had a lower quality. In fact, I would tell you we've had better quality because of our commitment to diversity within the firm."
Note: This story will be updated with video.
---