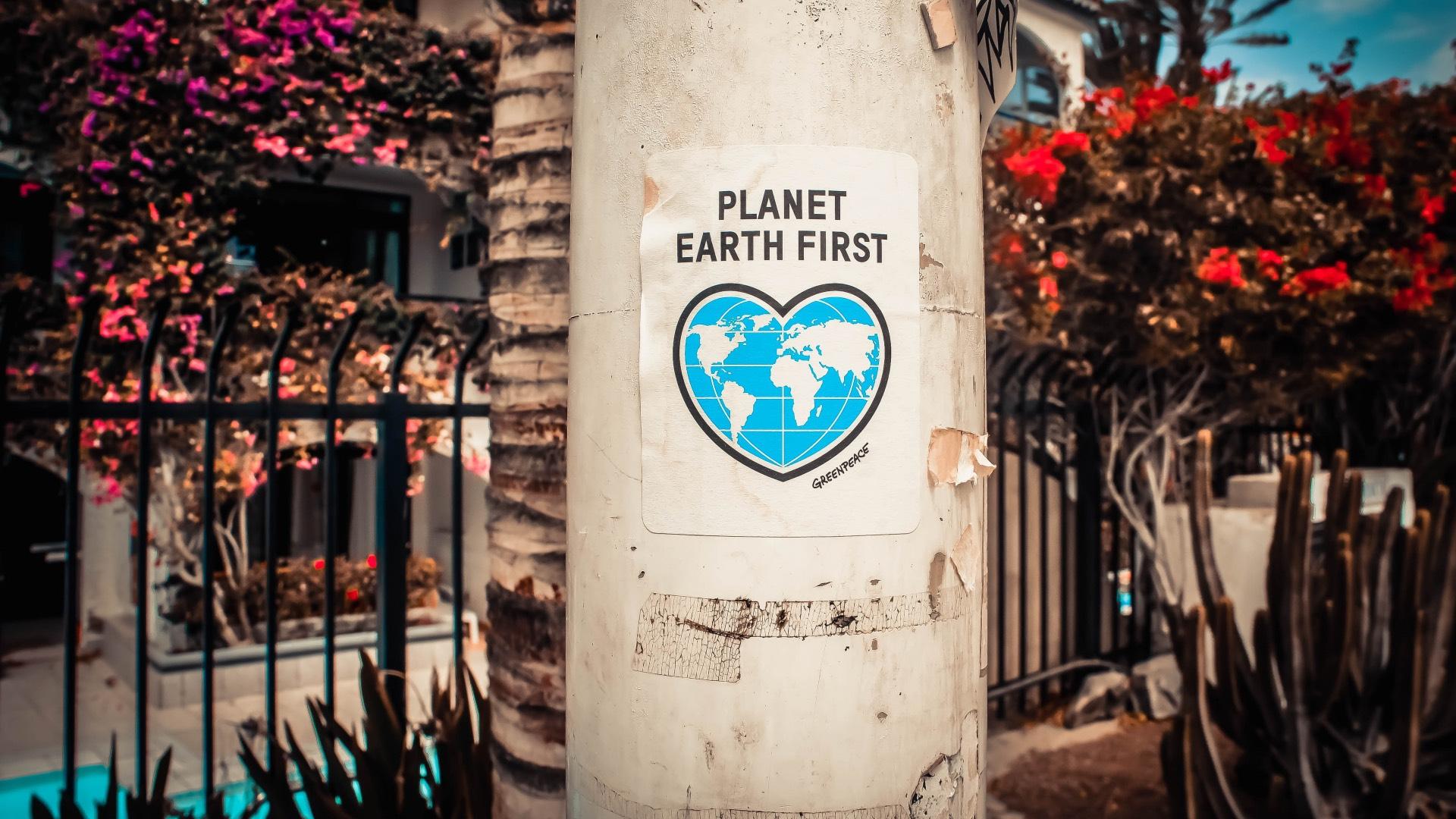 There are a number of ways for Chicagoans to take part in Earth Day. (Lauris Rozentals / Pexels)
After celebrations were scratched in 2020 due to the coronavirus pandemic, Earth Day is back in 2021 with in-person events designed to raise awareness of environmental issues, while also showing some love for the Big Blue Marble.
Chicagoans can choose from a wide range of activities, taking place either on the actual day — Thursday — or over the weekend. Join a litter cleanup at a local park or nature preserve, drop off yard waste at a composting pop-up, sign up for a community science project or simply enjoy a walk in the woods.  
We've gathered a by-no-means-exhaustive list of ways to participate:
Cleanups in parks and preserves 
Friends of the Parks is coordinating cleanups with community partners across the city April 24. The main hub will be at Garfield Park, with additional sites at Humboldt Park, Palmer Park, Riis Park, Montrose Beach Dunes, Grant Park, Horner Park and Beaubien Woods. Advance registration is required. More information is available online. 
The Forest Preserve District of Cook County has a list of "litter hot spots" for folks to tackle, and not just on Earth Day. The district will be providing gloves and bags at a handful of sites on the following days: 
—Thursday: LaBagh Woods, Jerome Huppert Woods and Maple Lake Boating Center 
—Friday: Dan Ryan Woods 
—Saturday: Beaubien Woods, Kickapoo Woods, Trailside Museum of Natural History, Sand Ridge Nature Center and Crabtree Nature Center 
Head online for additional information. 
The Chicago Department of Streets and Sanitation is hosting its annual Clean and Green April 24, providing brooms, rakes, shovels and bags to participating organizations. Check with your alderman's office, neighborhood block club or park advisory council to see if they've registered for the event. 
The Forest Preserve District of DuPage County has volunteer opportunities not only for litter cleanups but restoration efforts, including collecting seeds and removing invasive plants. 
---
Less work, more play
Several Cook County forest preserves are holding Earth Day celebrations featuring nature-based activities and games:
—Thursday: Take a staff-led hike at LaBagh Woods, register for a nature trivia night, via Zoom, or learn how to repurpose buckthorn at BackYard Nature Center
—Sunday: Start your own native plant at Crabtree Nature Center, and the Forest Preserve District of Will County is outfitting visitors with "safari" gear — binoculars, reference books and more — to explore natural areas. 
---
Reduce and re-use
University of Illinois-Extension Cook County is teaming up with Plant Chicago for a pop-event to keep compostables out of landfills.
—Saturday: Drop off yard and kitchen waste to be composted, 9 a.m. to 2 p.m., at 4459 S. Marshfield Ave.
Accepted material includes grass clippings, leaves, landscape waste (twigs and branches smaller than 2 inches in diameter), eggshells and vegetable scraps. (No dairy, meat, bones or products containing oil or dressings.) Bring a bucket, up to 5 gallons, to take home finished compost, available on a first-come first-served basis. The organizers have set a goal of collecting 5 tons of compostable material. 
Cradles to Crayons keeps textiles out of landfills by accepting clothing donations, which are then distributed to children in homeless or low-income families. The nonprofit's Spring Greening Initiative coincides with Earth Day and the launch of a new collection hub in Downers Grove. Check out the list of donation sites online, as well as most needed items. Additional volunteer opportunities include sorting and packing clothing at the organization's Logan Square warehouse, dubbed the Giving Factory. 
Another way to reduce textile waste is to buy vintage.
—Saturday: Illinois Vintage Fest will run from 9 a.m. to 5 p.m. in New Lenox. The free event will feature more than 80 vintage clothing sellers from around the state and the Midwest. 
---
Take action
Contribute to climate change research by joining the Chicago Botanic Garden's Budburst project. Just log your observations about plants, and scientists will take things from there, combing through the data to determine how changes in climate are affecting plant life cycles. 
Become a member of Shedd Aquarium's new "Surge" community. The Surge platform will keep members abreast of action items, be it signing petitions to protect wild spaces or advocating for clean water.  
---
Tune in
The One Earth Film Festival's mini-Earth Day film festival runs through Sunday. A special Earth Day screening of the documentary "Dolores" will be followed by a discussion with the film's subject, legendary environmental activist Dolores Huerta. Kim Wasserman, executive director of the Little Village Environmental Justice Organization, and Cheryl Johnson, executive director of People for Community Recovery, will join the conversation with Huerta. Tickets are free, but registration is required.
Contact Patty Wetli: @pattywetli | (773) 509-5623 |  [email protected]
---