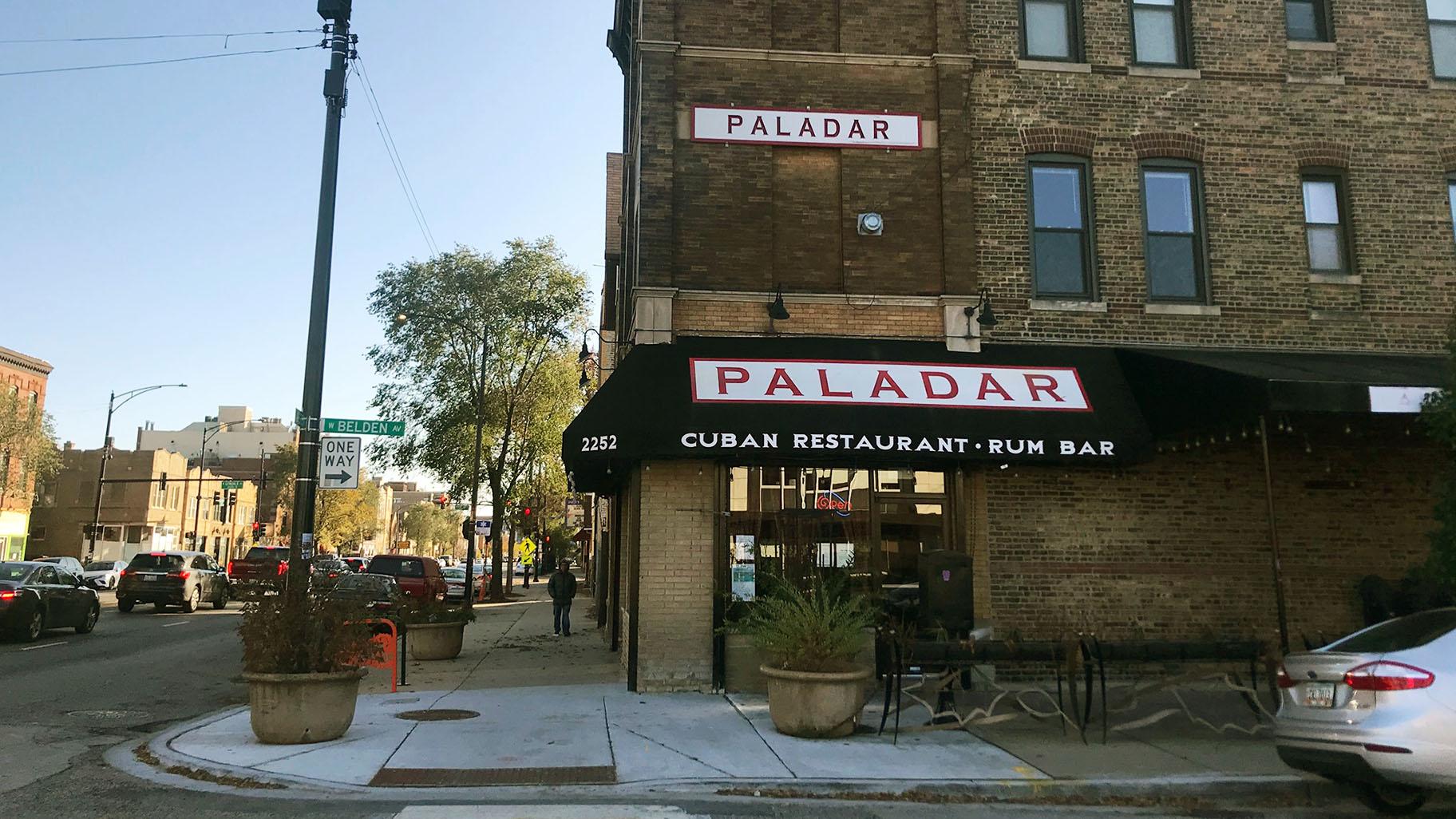 The now-closed Paladar Restaurant in Logan Square. (Facebook photo)
Progressive groups launched a campaign Thursday to ratchet up the pressure on Mayor Lori Lightfoot and the Chicago City Council to spend the city's $1.9 billion share of the latest federal COVID-19 relief package on direct aid to Chicagoans struggling amid the coronavirus pandemic. 
The United Working Families political organization and the Chicago chapter of the Democratic Socialists of America remain furious that Lightfoot used $281.5 million in COVID-19 federal relief funds from the first relief package approved in March 2020 to cover the cost of salaries and benefits for Chicago Police Department officers even as they demanded the department's budget be cut.
Ald. Daniel La Spata (1st Ward), one of six aldermen who belong to Democratic Socialists of America, said that spending on police did not benefit anyone — and would have been better spent helping small businesses like the family-owned Cuban restaurant Paladar stay open in Logan Square.
Lightfoot has called that criticism "just dumb." 
La Spata said he would hold the first in a series of town hall meetings on April 9 to gather feedback on how the money should be spent.
While Lightfoot has yet to detail how she thinks the funds should be spent — federal officials have yet to finalize the rules governing the American Rescue Plan — La Spata said he was not willing to wait and said progressive groups would set their own "timetable" to gather community feedback.
"Our priorities have to be corrected here," said Dr. Auturo Carrillo, a social worker. "We cannot waste this opportunity."
The Right to Recovery coalition also launched a website Thursday that asks Chicagoans to take a survey on how they think the funds should be spent, calling it "an unprecedented opportunity to provide relief and recovery, and to set new priorities" for Chicago.
The survey asks respondents to spend a hypothetical $1,000 on a range of options, including services for Chicagoans who are unhoused as well as those with disabilities and on emergency response services, including the police department.
The survey also asks respondents to rank projects designed to help Chicago recover from the pandemic, including free early childhood education and the reopening of city-run mental health clinics.
However, many of those programs and projects would need to be funded on an annual basis, while the relief fund from the federal government represent a one-time infusion of cash into the city's coffers. The city's finances are still mired in red ink, as the city's pension payments are set to soar next year.
Lightfoot has warned aldermen and groups that the relief package "is not $1.9 trillion of a slush fund that we can use every way that we can."
The mayor has said she will prioritize "catalytic investments that are going to lift us up into a full recovery" and wants to create jobs to ensure long-term financial stability for Chicagoans.
After President Joe Biden's inauguration, Lightfoot said her first priority would be to revise the city's 2021 spending plan to reduce the amount of borrowing it depends on. 
As approved by the City Council, the plan calls for the city to borrow an additional $1.7 billion to refinance existing city debt to save $450 million in 2020 and $501 million in 2021. The refinancing plan will return the city to the era of scoop and toss, a budget-stretching tactic reviled by fiscal watchdogs as a costly gimmick.
Lightfoot acknowledged that is "not sexy stuff" but would improve the city's long-term financial health.
Another proposal would use $50 million to fund cash assistance payments to Chicagoans, but that plan ran into a brick wall of opposition from African American aldermen Thursday who said the descendants of enslaved people should be prioritized for financial assistance as part of a plan for reparations.
Contact Heather Cherone: @HeatherCherone | (773) 569-1863 | [email protected]
---