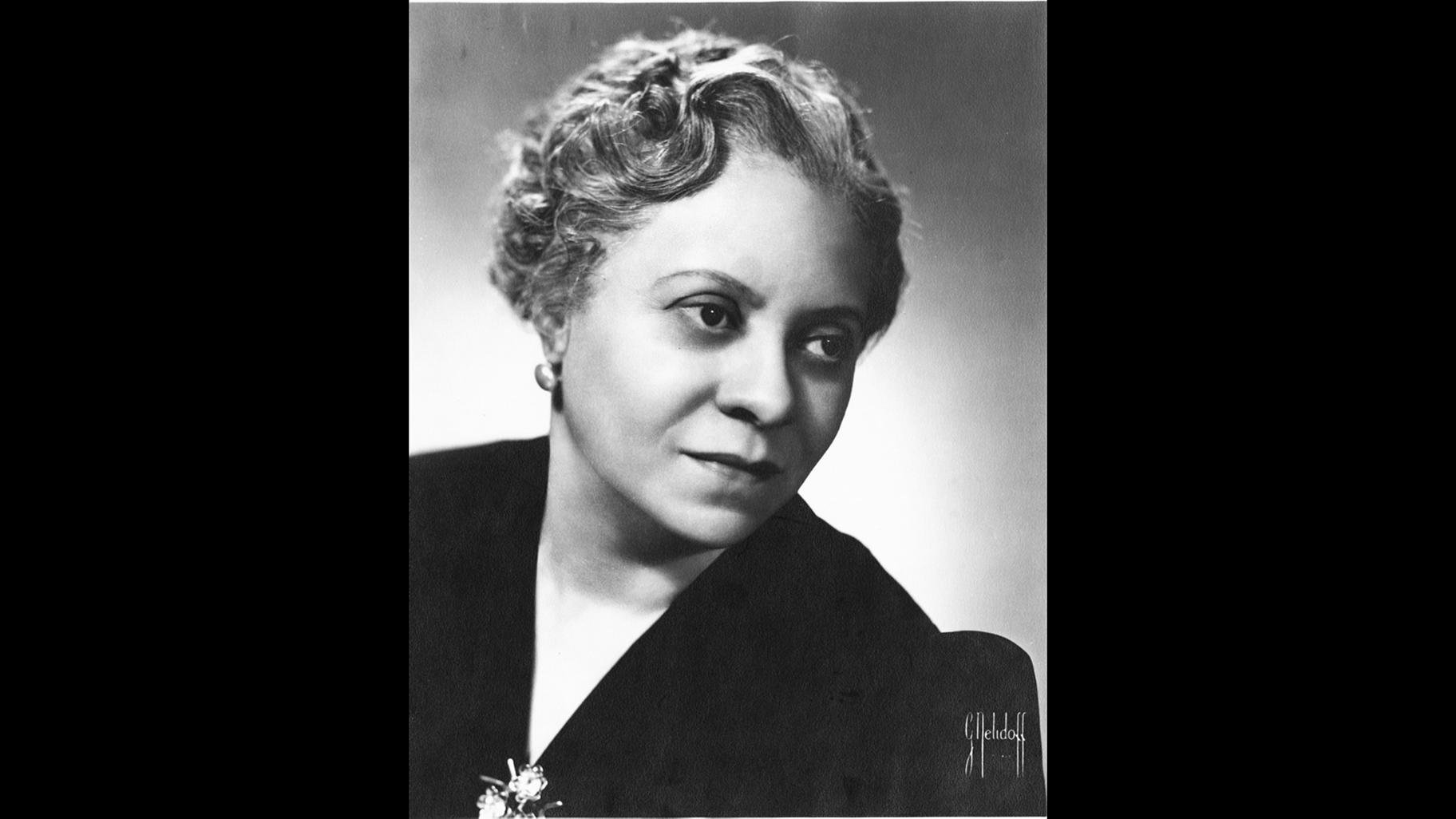 Florence Price (Courtesy of the CSO)
If things had gone as planned last spring — and of course most plans had to be canceled with the onset of the pandemic — Maestro Riccardo Muti would have led the Chicago Symphony Orchestra in a performance of Florence Price's "Symphony No. 3 in C Minor." (The composer's "Symphony No. 1 in E Minor" was premiered by the CSO in 1933, under the baton of music director Frederick Stock, and marked the first time a concert piece by an African American woman was played by a major orchestra.)
If and when things "return to normal," "Symphony No. 3" might very well be rescheduled. In the meantime, CSOtv, the orchestra's irresistible virtual streaming series, has found a way to familiarize audiences with the music of both Price (1887-1953), who was born in Little Rock, Arkansas, but spent much of her life in Chicago, and Samuel Coleridge-Taylor (1875-1925), a biracial composer and conductor (his mother was English, his father was from Sierra Leone), who made three concert tours in the U.S. in the early 1900s, and was even welcomed to the White House by President Theodore Roosevelt.
Episode #13 (which runs through Friday only), opens with Coleridge-Taylor's youthful work, the "Clarinet Quintet in F-Sharp Minor," a lush, singing piece with a hint of Brahms about it. Most notable is the work's interplay between the richly evocative voice of the clarinet (the superb Stephen Williamson, who, in his intro to the performance, notes this piece was new to him), and four masterful string players (violins Robert Chen and Qing Hou, viola Lawrence Neuman and cello Katinka Kleijn). In the second movement, Williamson conjures a personal, almost conversational feel with the music. The third movement is marked by an energetic back-and-forth between clarinet and violin, and an exuberant, dance-like energy that fluidly carries over to the spirited fourth and final movement.
The program's second half is devoted to Bach's ever exhilarating "Brandenburg Concerto No. 5 in D Major," a work whose bravura, high-speed opening theme is an instant reminder of the composer's genius and exuberant spirit.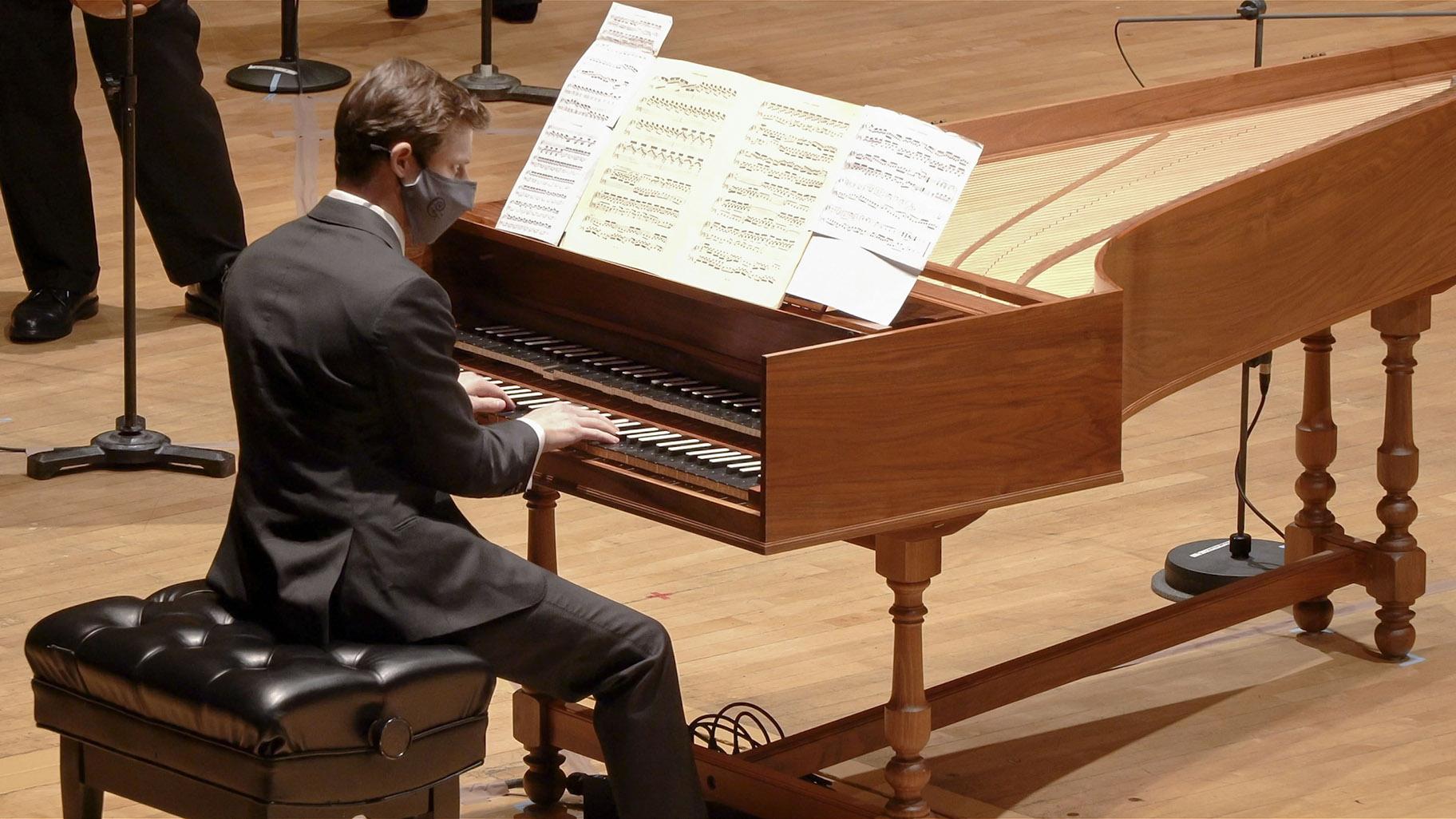 Mark Shuldiner (Credit: Todd Rosenberg Photography)
At the center of the piece is the harpsichord (played with a splendidly fleet and lyrical touch by Mark Shuldiner, who captures Bach's madly rapid sequences with impeccable diction). And spinning around the keyboard sections is the invariably superb flute of Stefan Ragnar Hoskuldsson, and the impeccable Robert Chen and Stephanie Jeong (violins), Catherine Brubaker (viola), John Sharp (cello) and Bradley Opland (bass).
Shuldiner and Hoskuldsson beautifully capture the melancholy lines of the second movement. And the lightness, spirited sophistication and complexity of the many voices in the third and final movement are also ideally rendered, building to a glorious conclusion.
Episode #14 (which runs through March 26), begins and ends with works by Beethoven, with Price's "Five Folksongs in Counterpoint" — fully true to its title — serving as the program's beguiling centerpiece.
Performed by a most winning string quartet — Gina DiBello and Sylvia Kim Kilcullen (violins), Catherine Brubaker (viola) and Katinka Kleijn (cello) — Price's piece works lovely classical riffs on familiar spiritual and other popular melodies, at once holding fast to the original spirit and storytelling inherent in these songs while simultaneously embroidering them with rhythmically ingenious classical orchestrations.
In the first song, "Calvary," Price captures a sense of melancholy, but also endows it with a very modern sense of agitation that leads to its feverish final bars. She then takes full advantage of the innate charm of "Oh My Darlin' Clementine," and like many European composers, finds a way to spin a folk melody into a classical theme. In "Drink to Me With Thine Own Eyes" Price stays true to the song's plaintive melody as she works subtle variations on it and then, at the end, injects a moment of deep seriousness acknowledging the reality of being truly in love. With "Shortnin' Bread" the mood quickly shifts into a rollicking barn dance mode. And for "Swing Low, Sweet Chariot," saved for last, Price devises a series of lovely riffs on its innately musical line.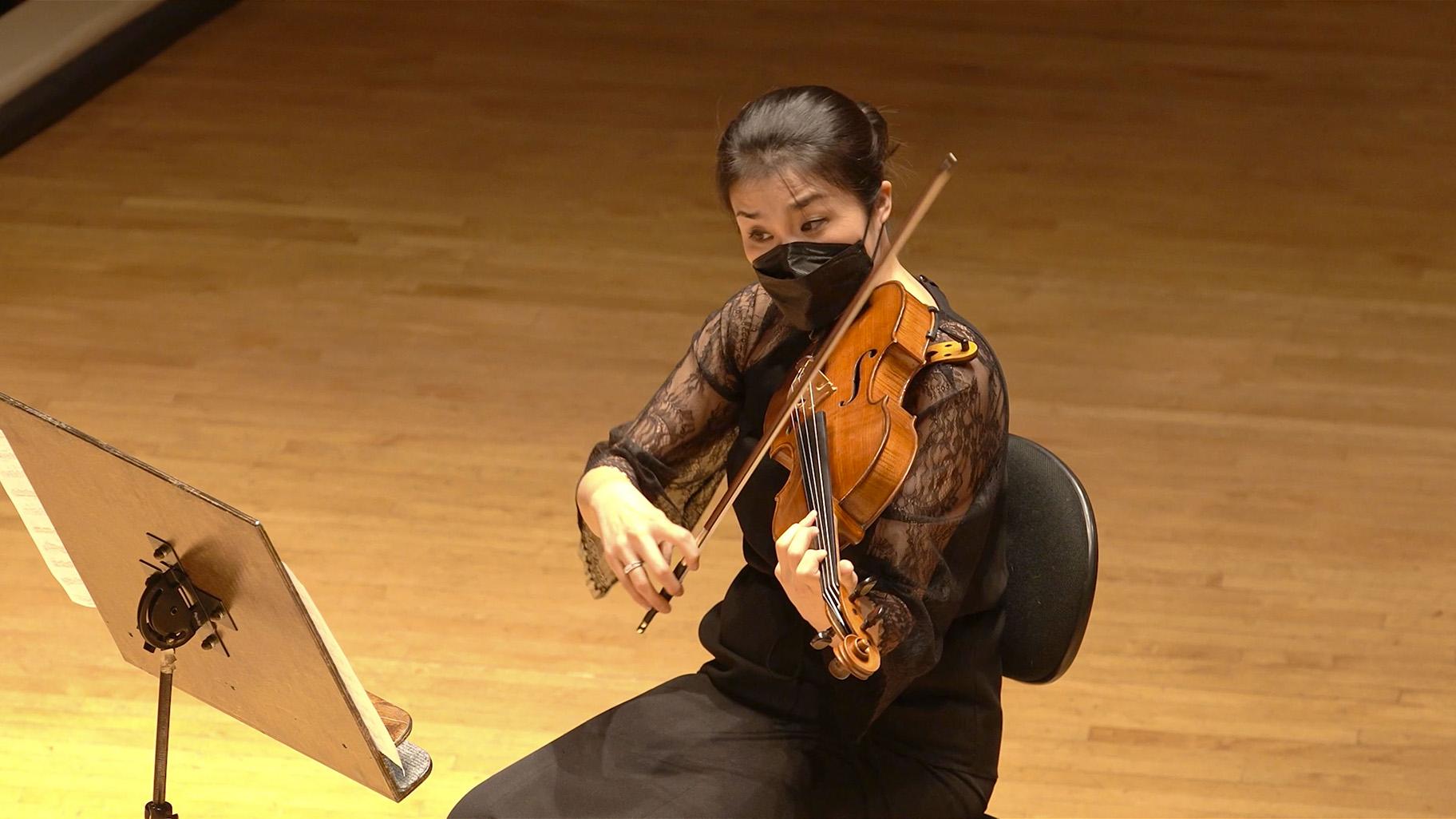 Sunghee Choi (Credit: Todd Rosenberg Photography)
The opening work on this program is the rarely heard "Duet With Two Obligato Eyeglasses," Beethoven's playfully titled work for viola (Sunghee Choi) and cello (Katinka Kleijn), that, as Kleijn tells us in her intro, Beethoven wrote for himself and a musician friend — drinking buddies who both wore glasses. Despite its whimsical title, the duet could not be mistaken for the work of anyone but Beethoven given the heat, emotional magnetism and sheer lushness of its sound.
Beethoven's "Sextet for Two Horns and Strings in E-Flat Major" is the program's grand finale, and grand and technically challenging it most certainly is — from the virtuosic opening flourishes sounded by the two French horns (the richly sonorous Oto Carrillo and David Griffin), to the string accompaniment so formidable that it feels as if the orchestra's full string section is present, though it is just a quartet featuring Susan Synnestvedt and Aiko Noda (violins), Diane Mues (viola) and Richard Hirschl (cello).
A warmly emotional adagio section is followed by a beautiful third movement in which the horns again pronounce themselves with a sophisticated fanfare and formal dance-like rhythm, and a clearly celebratory spirit.
In his winningly personal introduction to the work, Carrillo explains the unusual mix of instruments in the sextet, and how the virtuosic demands it puts on the horn players was a welcome challenge after being away from the orchestra for such a long period of time. He also noted the joy that came with playing once again with even a small group of his fellow musicians.
Note: Two new CSOtv episodes will debut in the coming weeks. Episode #15 (March 11-April 9), will feature "Strum," a string quintet by contemporary composer Jessie Montgomery described as "drawing on American folk melodies and the spirit of dance," along with Beethoven's "Septet in E-Flat Major." And Episode #16 (March 25-April 23), will include Amanda Harberg's "Hall of Ghosts" (composed in response to the pandemic, and featuring a single piccolo and a solo dancer from Hubbard Street Dance Chicago), as well as selections from Gabrieli's "Sacred Symphonies" of the Venetian Renaissance era and Bach's "Brandenburg Concertos No. 3 and 6."
For tickets and additional programming information visit cso.org.
---
More news
Lyric Opera of Chicago has just announced additional virtual programming for its "reimagined" 2020-2021 season. For a complete overview of the many and varied offerings visit lyricopera.org.
Follow Hedy Weiss on Twitter: @HedyWeissCritic
---