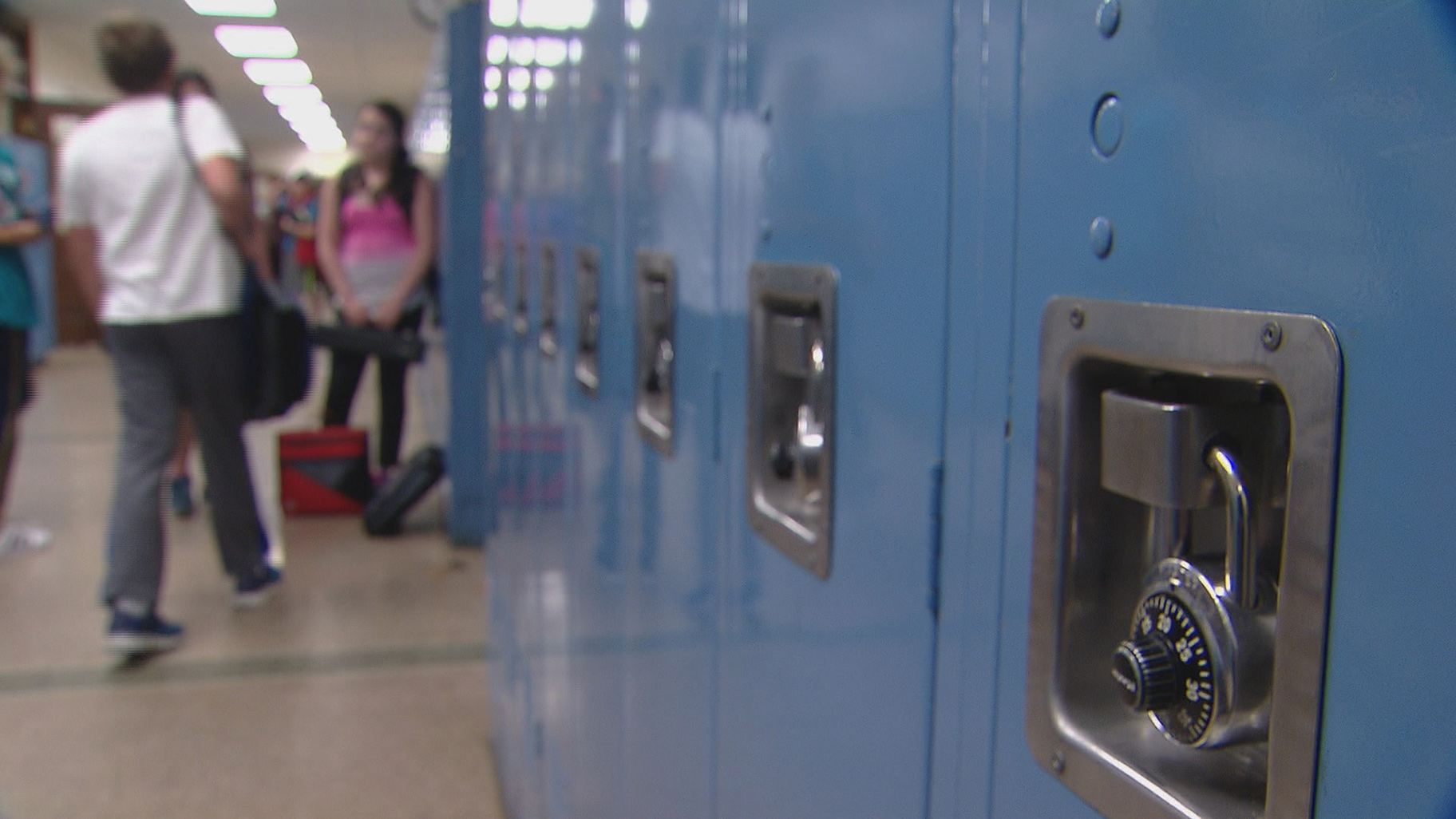 (WTTW News)
As tens of thousands of elementary students return to classrooms across Chicago Public Schools this month, the school district now says discussions are underway with the Chicago Teachers Union about how to safely bring high schoolers back as well.
CPS and union officials met for the first time Wednesday to begin negotiations about how to safely resume in-person learning in the city's high schools, according to the district's Chief Education Officer LaTanya McDade. She expressed optimism these talks would go much more smoothly than the contentious elementary school negotiations, which nearly led to a teachers strike last month.
"We should expect that because we went through a process to get a really strong agreement in place for safety, for staff and then that charts the path forward for any future return, so we're not starting from a blank canvas," she told WTTW News on Thursday at Miles Davis Magnet Elementary Academy in West Englewood.
McDade's comments come after CTU President Jesse Sharkey similarly expressed confidence that the two sides can reach a high school reopening deal. The sides plan to meet "frequently," McDade said, and have established a joint task force, which includes union and CPS officials, as well as teachers, principals and subject matter experts.
CPS leaders have said getting high schoolers back into their classrooms is the district's "top priority." And while the elementary school deal does offer a framework for what McDade called the "tough stuff" — things like all-around school safety, ventilation and COVID-19 testing — other hurdles remain.
For one, high school students have more complex class schedules, which can make it complicated to keep kids in a single "pod" with a dozen or so of their peers. It's also not yet clear what in-person learning will look like whenever a deal is reached.
"I think that's a part of this process, right?," McDade said. "It's not for me to say, 'Oh it's going to look exactly like this.' I think one of the important things for us in this process is to hear from our parents and from our students, which is a voice we haven't heard from enough, and we need to engage and we're engaging them now."
As of Thursday, CPS has offered COVID-19 vaccine opportunities to 20,000 of its staffers, according to McDade, and the district itself is vaccinating about 1,500 employees per week on average.
CPS could not yet provide specific attendance data, but 37,000 K-5 students were expected to resume in-person learning Monday, and another 18,000 6-8 students will go back into schools next week. But there is still no set return date for high school students.
Asked if the sides had discussed any target date, McDade said it would be premature to get into any specifics.
"We want to have these conversations in good faith with the CTU, we want to be strong partners with them," she said. "The talks are going well, so I don't want to get ahead of myself talking about anything that hasn't already been addressed at the table."
Contact Matt Masterson: @ByMattMasterson | [email protected] | (773) 509-5431
---