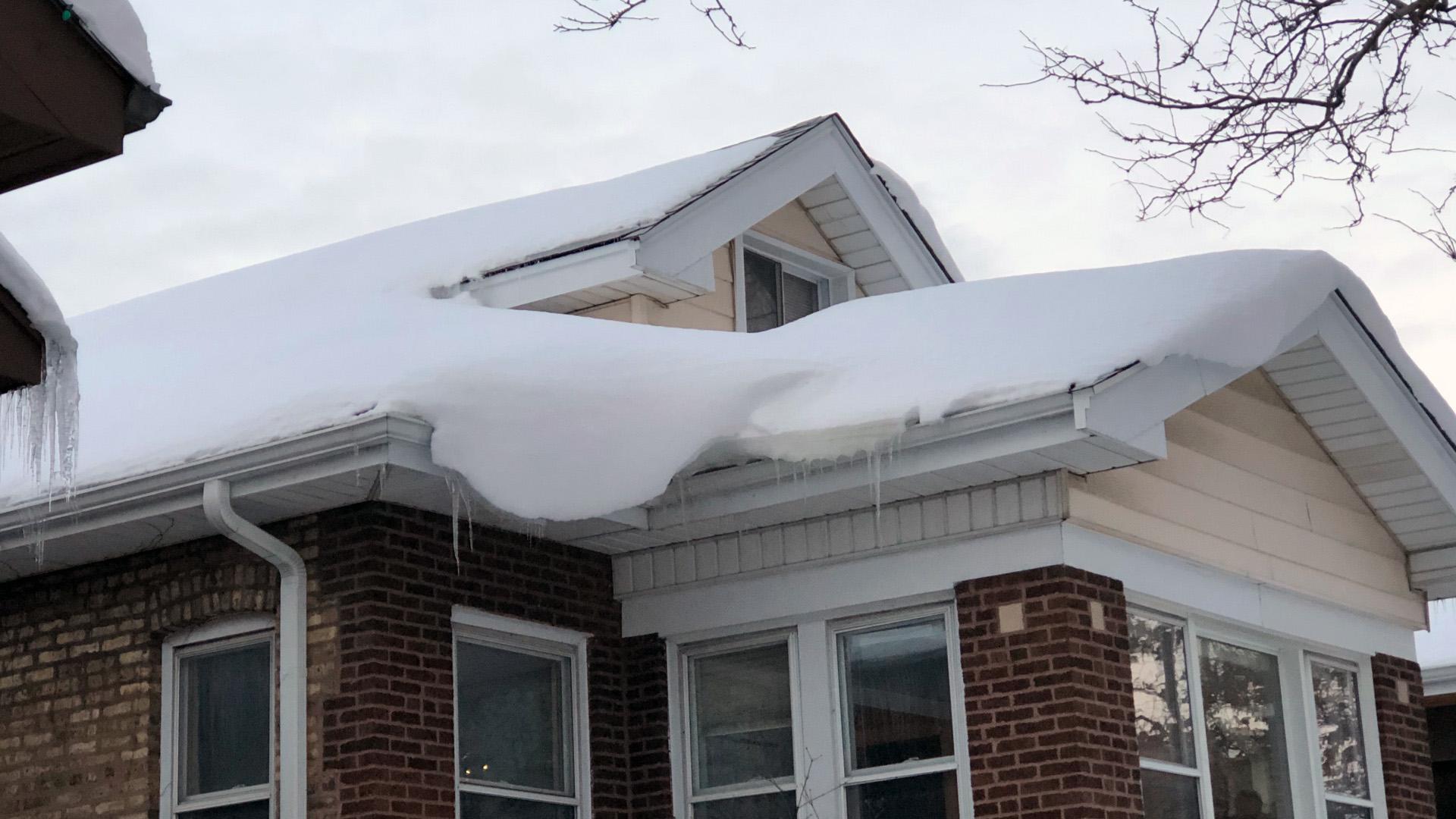 Keep an eye on roofs this weekend as snow begins to melt. (Patty Wetli / WTTW News)
First came the big chill, then the big dig, and now officials are warning Chicagoans to prepare for the big melt.
With temperatures on the rise, the mountain of snow that's accumulated over the past three weeks is about to turn into a river. 
The Department of Buildings is advising residents to monitor roofs and contact professionals to assess concerns regarding snow and ice buildup. Property owners should also keep an eye on falling ice and cordon off areas that pose a danger to pedestrians.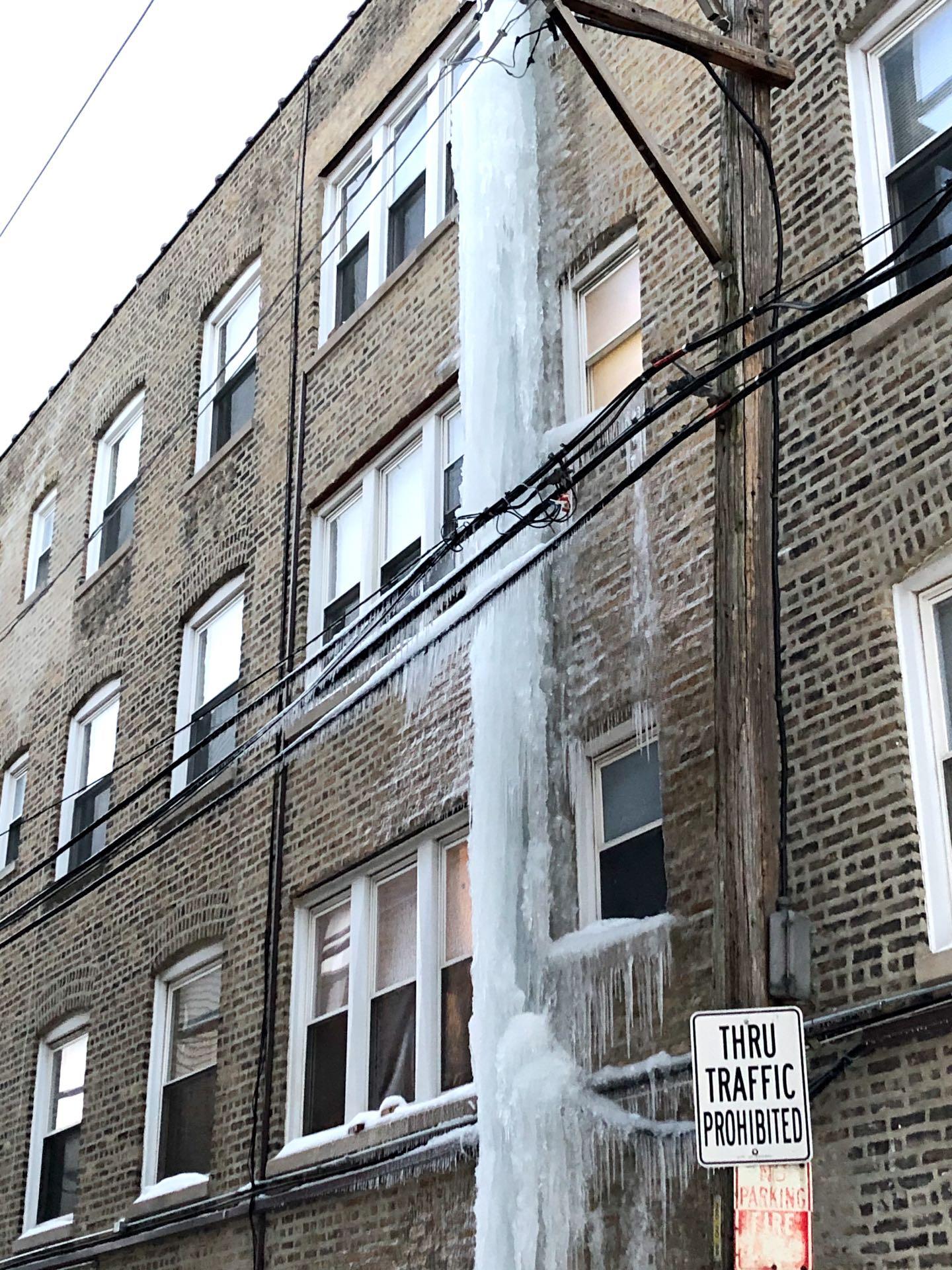 Ice is about to become a river, or a hazard for pedestrians below. (Patty Wetli / WTTW News) Other tips:
— To keep melting snow from damming up downspouts, clear the area around the spout's exit to allow water to flow freely. 
— Clear street sewer drains of snow, ice and debris.
— Disconnect downspouts from the sewer system. Direct the flow of water to areas with permeable surfaces or collect the water in rain barrels, if that's an option.  
Flooded streets are a very real possibility, as are flooded basements. Any motorist encountering water several inches deep on a roadway should turn around rather than attempt to drive through it, officials warned. 
The Department of Streets and Sanitation continues to clear residential streets, and many Chicagoans are still digging out their cars and clearing their sidewalks. Though there's not a whole lot of room to relocate snow, it should not be pushed into a marked bike lane, crosswalk or bus stop, officials said.
Contact Patty Wetli: @pattywetli | (773) 509-5623 |  [email protected]
---