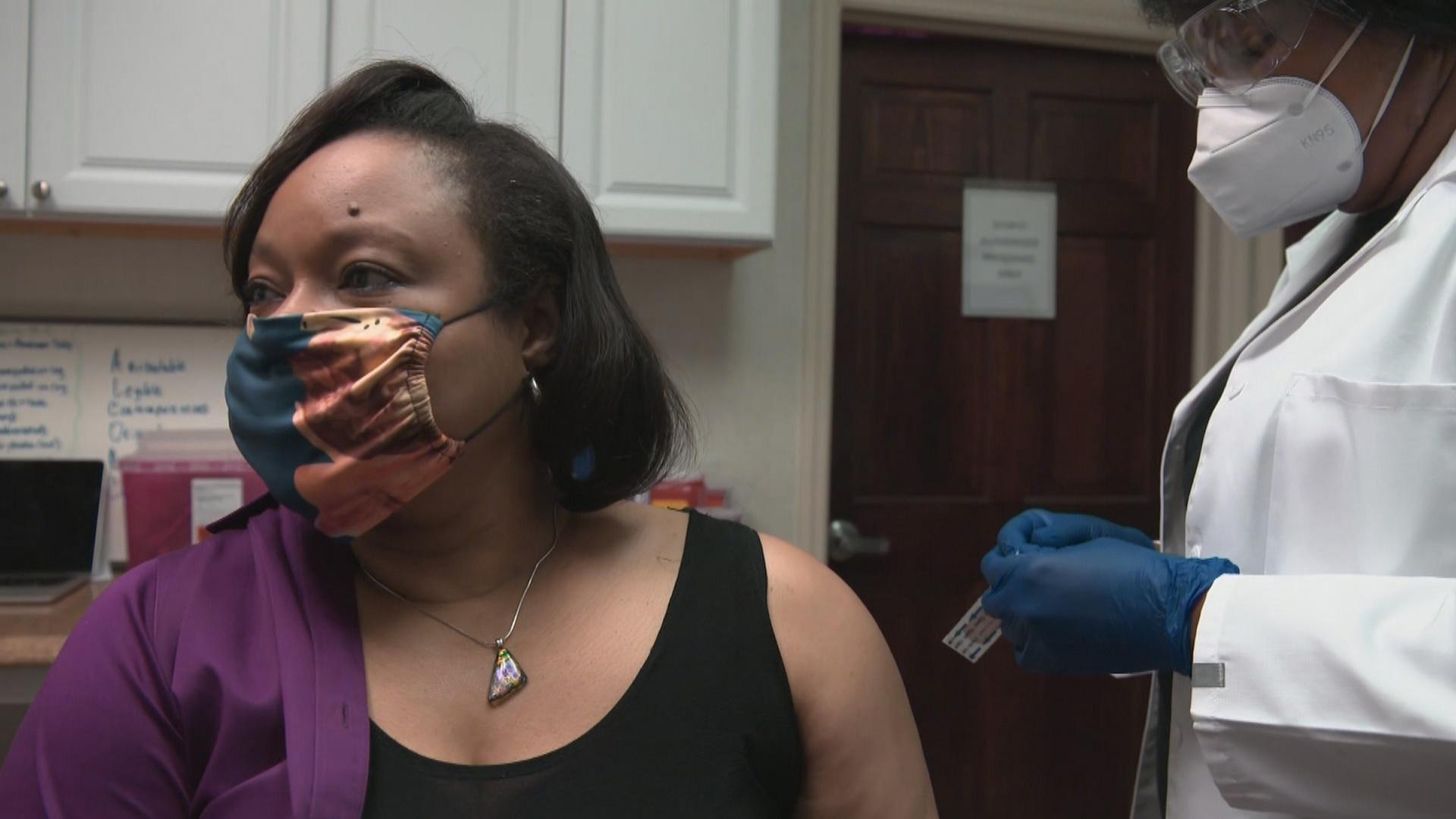 (WTTW News via CNN)
White Chicagoans are being vaccinated against COVID-19 much faster than Black and Latino residents, who are significantly more likely to contract the virus and suffer severe illness or die, according to data released Friday by the Chicago Department of Public Health.
Since the vaccination effort began on Dec. 15 in Chicago, 18% of Chicagoans who got at least the first shot are Latino, while 19% are Black, according to data released Friday by the CDPH.
"I'm confident those numbers will grow," said Mayor Lori Lightfoot, shortly after receiving her second and final dose of the COVID-19 vaccine at Esperanza Health Center's Gage Park clinic.
Approximately 41% of those who have been vaccinated in Chicago are White, according to city data.
"Though we still have a long way to go before we can fully achieve equity, this progress serves as an important reminder that the surest path to truly recovering and healing from this terrible pandemic is one that is built with equity at its foundation," Lightfoot said.
While the data released Friday is an improvement from the data officials released on Jan. 25, the last time the Chicago Department of Public Health released data detailing the race and ethnicity of those who have gotten the coveted vaccine, Lightfoot acknowledged there was more work to be done to convince those most at risk from COVID-19 to get the vaccine as soon as they are eligible.
But instead of focusing on the continuing inequity, Lightfoot on Friday emphasized data from the most recent week that showed 26.2% of the first doses of the vaccine administered in Chicago going to Latino Chicagoans and 23.6% going to Black Chicagoans.
Lightfoot called that "exciting news" and a "breakthrough."
The city also released revised data about the first phase of the vaccination effort in Chicago, which included health care workers and residents of long-term care facilities, showing that the disparity was even deeper than initial city data showed.
In December, 9.8% of Chicagoans who got at least the first shot were Latino, while 8.1% were Black, according to city data. More than 59% of those who were vaccinated in Chicago during December were White.
Lightfoot called that disparity on Friday "deeply disturbing."
Of the 4,905 Chicagoans who have died after testing positive for COVID-19, 38% are Black and 33% are Latino, while just 22% are White. The city's population is approximately one-third White, one-third Black and one-third Latino, according to census figures.
Vaccine hesitation is due in part to the racist treatment many Black and Latinos have suffered for decades in the United States's health care system, and the city launched an effort in 15 Chicago neighborhoods whose residents are most likely to get COVID-19 and get seriously ill, officials said.
Those neighborhoods are: West Englewood, Englewood, New City (Little Village), Gage Park, North and South Lawndale, Chicago Lawn, Roseland, Archer Heights, Washington Heights, Austin, Montclare, South Deering, Belmont Cragin and Humboldt Park, officials said.
The city expects to get enough vaccine from the federal government to administer 8,000 first doses per day next week, an increase from 6,900 per day, said Dr. Allison Arwady, the commissioner of the Chicago Department of Public Health.
The city's tentative vaccine distribution plan estimates that there will not be enough COVID-19 vaccine available for all Chicagoans ages 16 and older until May 31.
Contact Heather Cherone: @HeatherCherone | (773) 569-1863 | [email protected]
---