A collective groan may or may not have been heard around Chicago on Thursday morning, when the city awoke to find it was snowing — again.
Geoffrey Baer has more on how this recent blast of snowy weather stacks up against Chicago's most infamous winter storms in this week's Ask Geoffrey.
---
How does this week's massive snowfall in Chicago compare to past years and storms? 
— "Chicago Tonight" team
Depending on where you were in the region, this week's storm brought in anywhere from 7.5 inches to almost 19 inches of snow, officially making the past three weeks Chicago's "snowiest" in more than 40 years, according to National Weather Service's Chicago office.
This week, we saw a combination of a regular storm system with something called lake effect snow, which occurs when cold air moves over warmer water, leading to significantly more snowfall near the lakefront.
We're still far short of the all-time record for a single winter, when 90 cumulative inches fell in 1978-79. Nor have we seen anything like the single biggest snowstorm in our history, which was in 1967.
It seems like every generation of Chicagoans gets its own mammoth snowstorm or blizzard.
There were huge snowfalls in late 1920s and early 1930s, when the city had near record snowfalls three years in a row.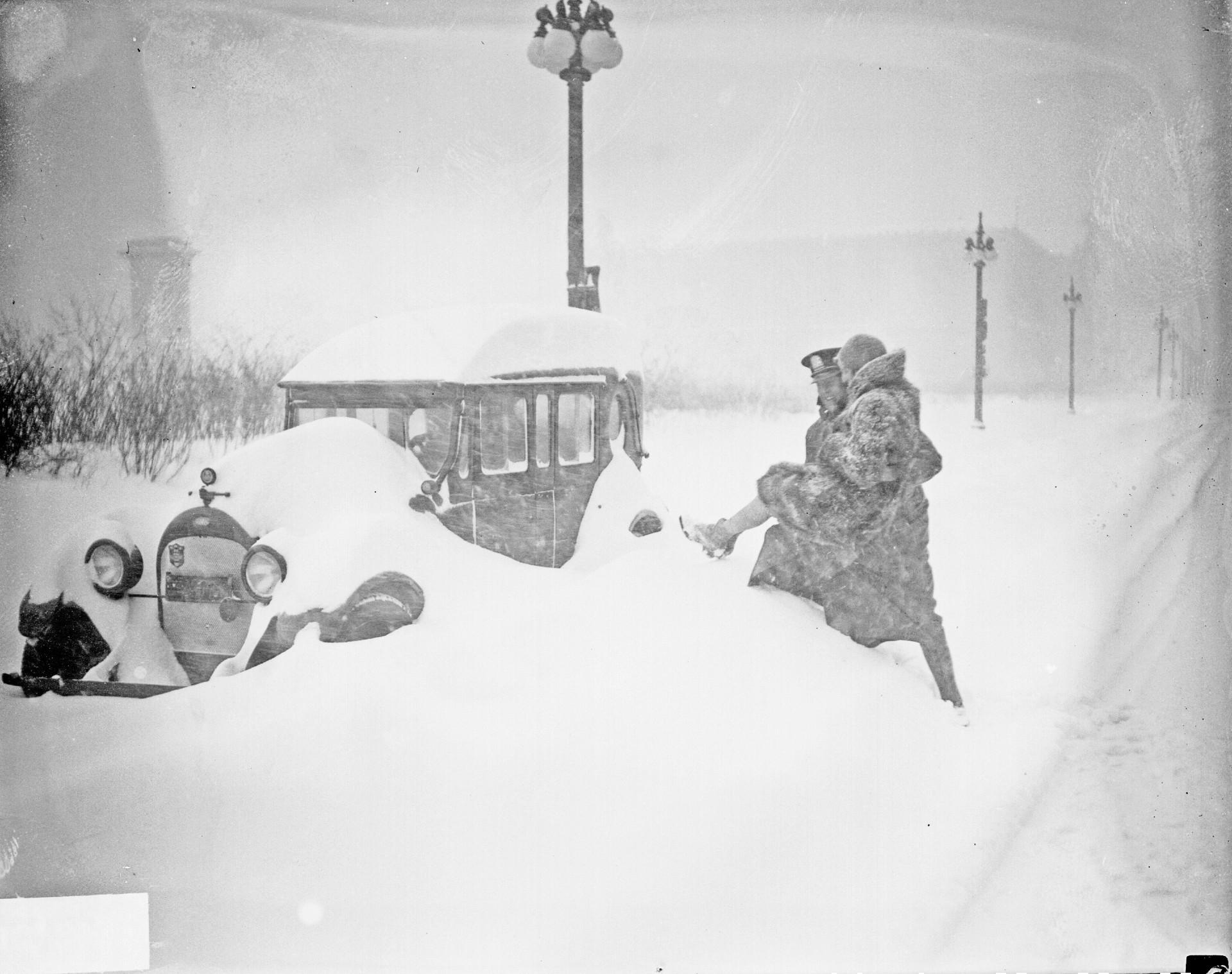 (Credit: Chicago History Museum)
But none of them quite compares to the infamous storm of January 1967, when it snowed for 30 straight hours in Chicago, leaving behind 23 inches of accumulation – the most ever from a single weather event in the city.
The surprise blizzard left 20,000 cars and more than a thousand buses stranded on city roads and expressways. And wind gusts of greater than 50 miles per hour created snow drifts, as high as 6 feet.
The flip side was an outpouring of neighborliness and community across Chicago. People helped shovel sidewalks and push cars – just like we've been seeing this week.
This being Chicago, snowstorms over the years have also had serious political repercussions.
(Credit: Chicago History Museum)
A huge storm in 1979 left behind 20 inches and once again brought the entire region to a standstill.
City Hall's response was bungled by then Chicago Mayor Michael Bilandic.
He asked Chicagoans to move their cars to school or park district parking lots, so the streets could be cleared. But many of those parking lots themselves went unplowed, creating even more confusion.
With the streets clogged for days, the city's L trains became severely overcrowded. In response, the CTA closed a series of stations temporarily, most of them in predominantly Black neighborhoods on the South and West sides.
The political backlash was immediate, and really catapulted then underdog mayoral candidate Jane Byrne into the spotlight.
Byrne would win the election to become Chicago's first female mayor.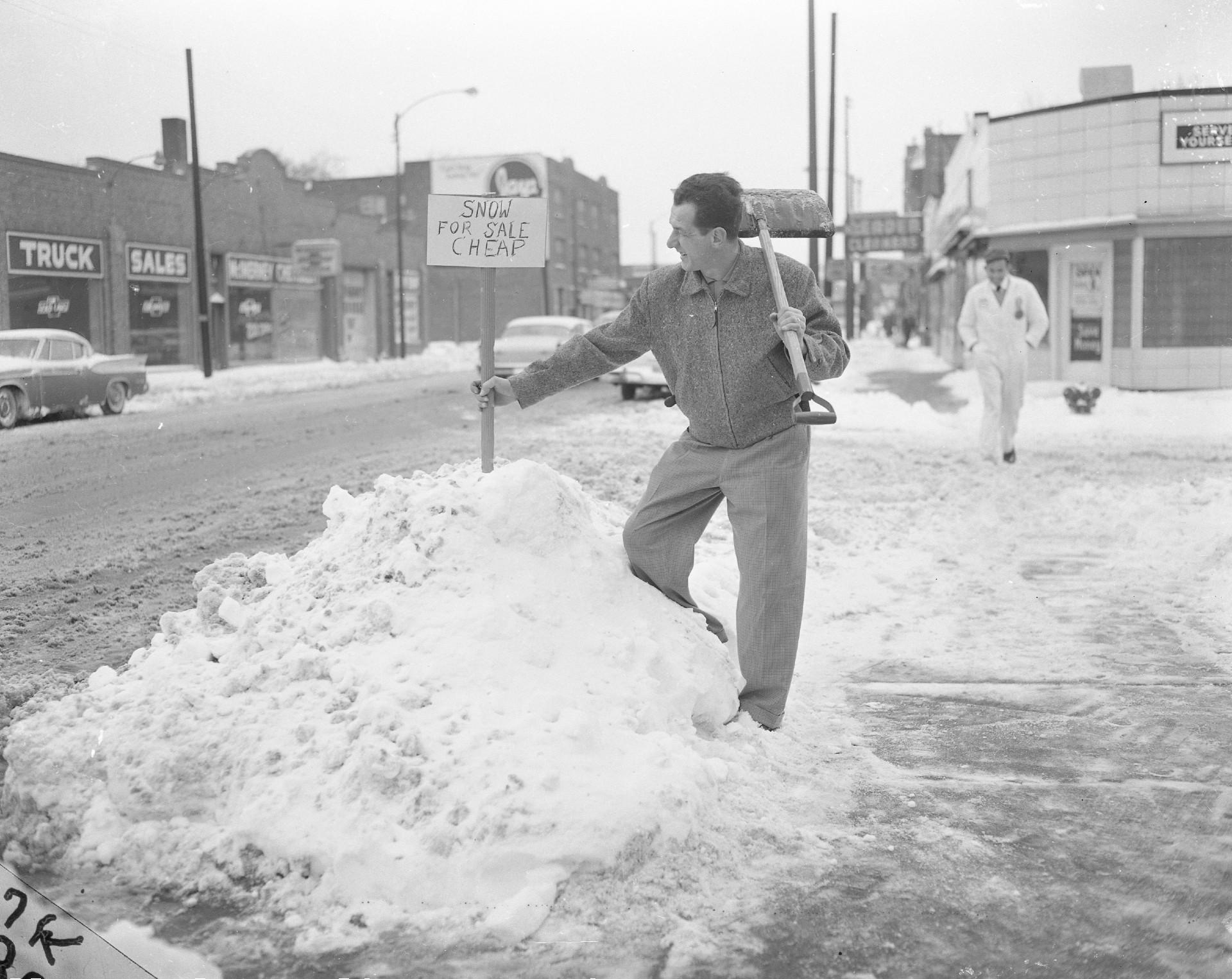 (Credit: Chicago History Museum)
Beyond this week's snow, we've had some pretty intense winters in recent years, too.
There was the 2011 Groundhog Day Blizzard, which some called "Snow-mageddon," and 21 inches were recorded at O'Hare Airport, just two inches shy of the all-time record.
The snow came quickly and stranded hundreds of cars on Lake Shore Drive, trapping many for hours.
In the aftermath, the city installed removable barriers on the Drive, which allow people to turn around and exit in emergencies. Mayor Lightfoot activated them earlier this week as a precaution.
Then in 2019 came the polar vortex, when the city saw temperatures dip all the way to negative 23 degrees, the coldest recorded temperature in 34 years.
While we've had quite a cold February this year, we haven't come close to any kind of record – that title belongs to February 1895, when the average temperature was a chilly 4.7 degrees.   
---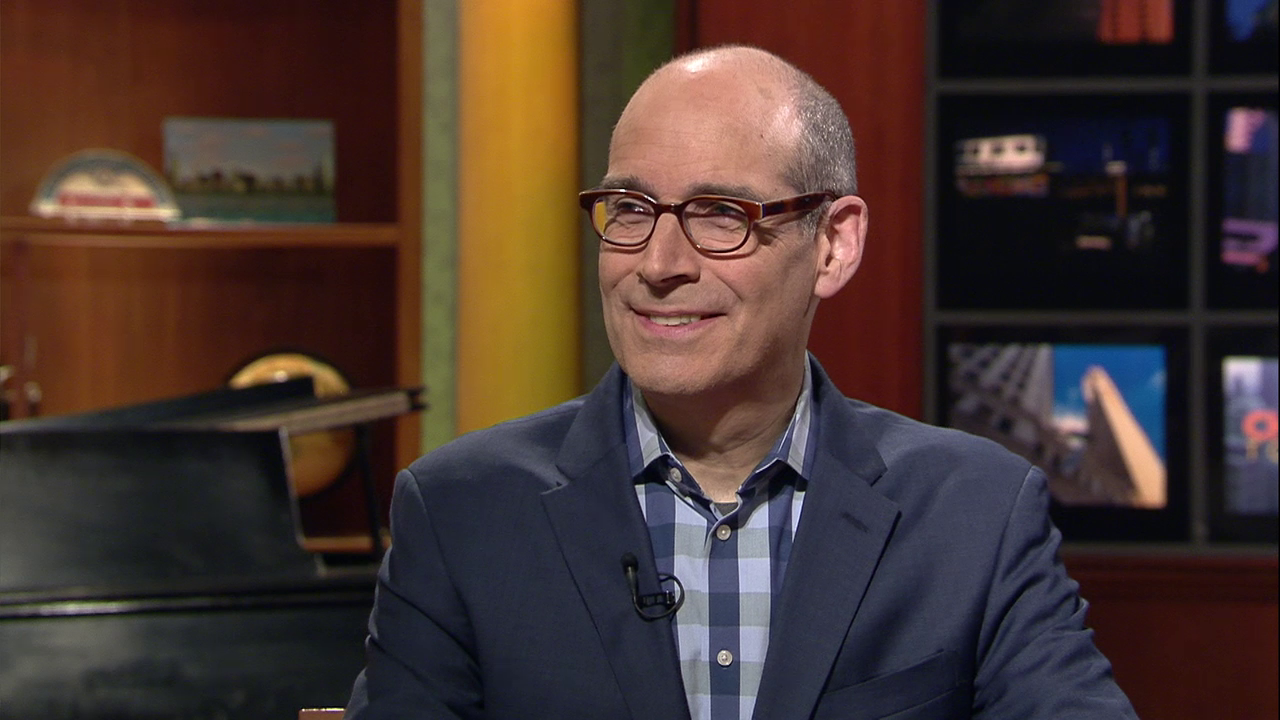 Did you know that you can dig through our Ask Geoffrey archives? Revisit your favorite episodes, discover new secrets about the city's past, and ask Geoffrey your own questions for possible exploration in upcoming episodes. Find it all right here.
Do you have a question for Geoffrey? Ask him.
---