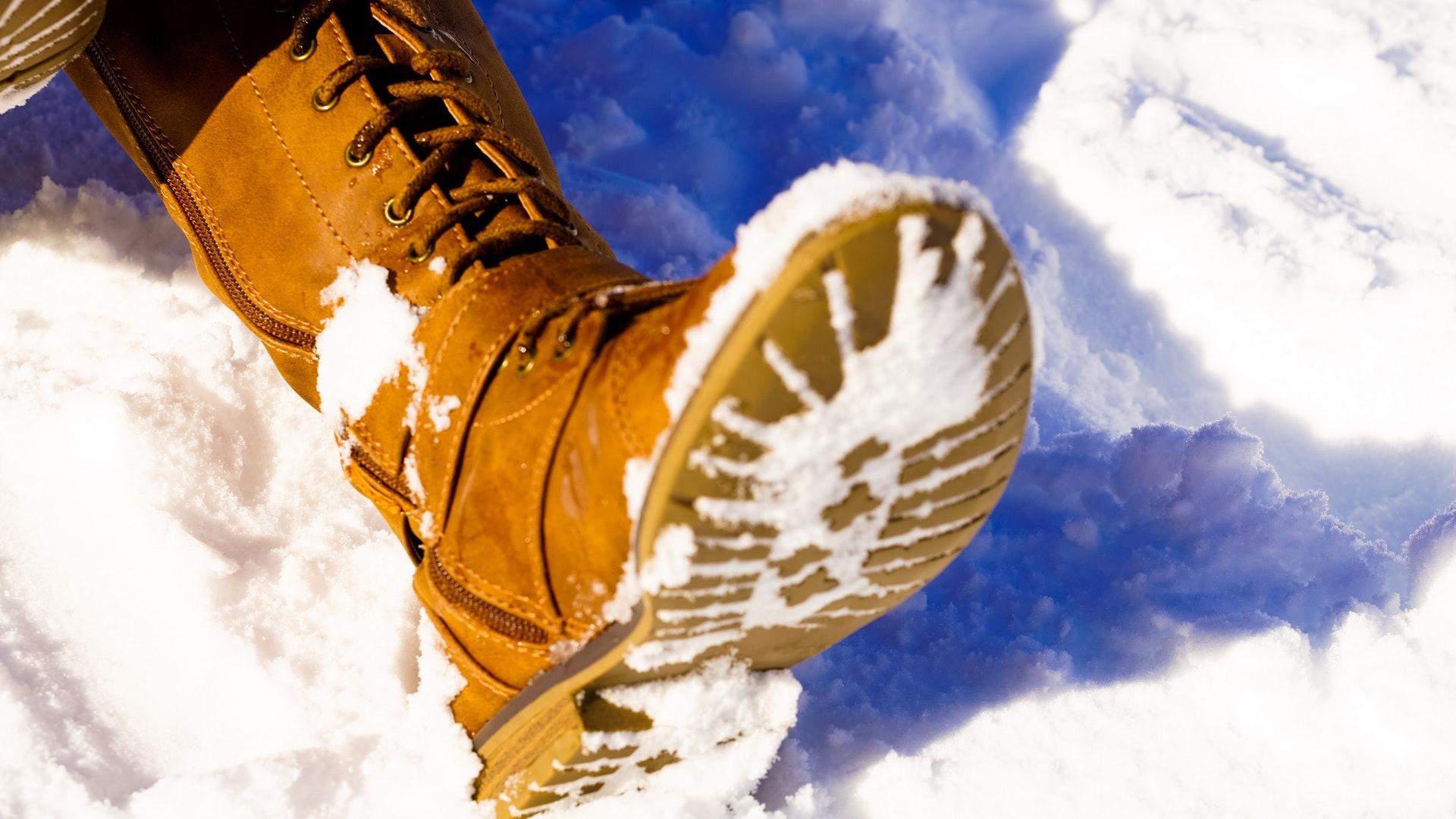 These boots were made for crushing tiny ice crystals. Crunch. (Nikita Khandelwal / Pexels)
If the world seems quieter after a fresh snowfall — at least until the snowblowers start revving up — that's because it is.
A thick layer of fluffy powder absorbs sound waves, dampening them. 
But have you ever noticed that snow itself is noisy? Underfoot, we mean — all that crunch, crunch, crunch — which is weird, because snow looks so pillowy soft.
Those looks are deceptive, as anyone who's ever taken a snowball to the face can attest.
The National Snow and Ice Data Center explains why.
"A layer of snow is made up of many tiny ice grains surrounded by air and when you step on it, you compress the grains. As the snow compresses, the ice grains rub against each other. This creates friction or resistance; the lower the temperature, the greater the friction between the grains of ice," the center states on its website. "The colder the snow, the louder the crunch."
When snow is closer to its melting point, the friction is reduced, and as a result it produces little to no noise, according to the center.  
Contact Patty Wetli: @pattywetli | (773) 509-5623 |  [email protected]
---