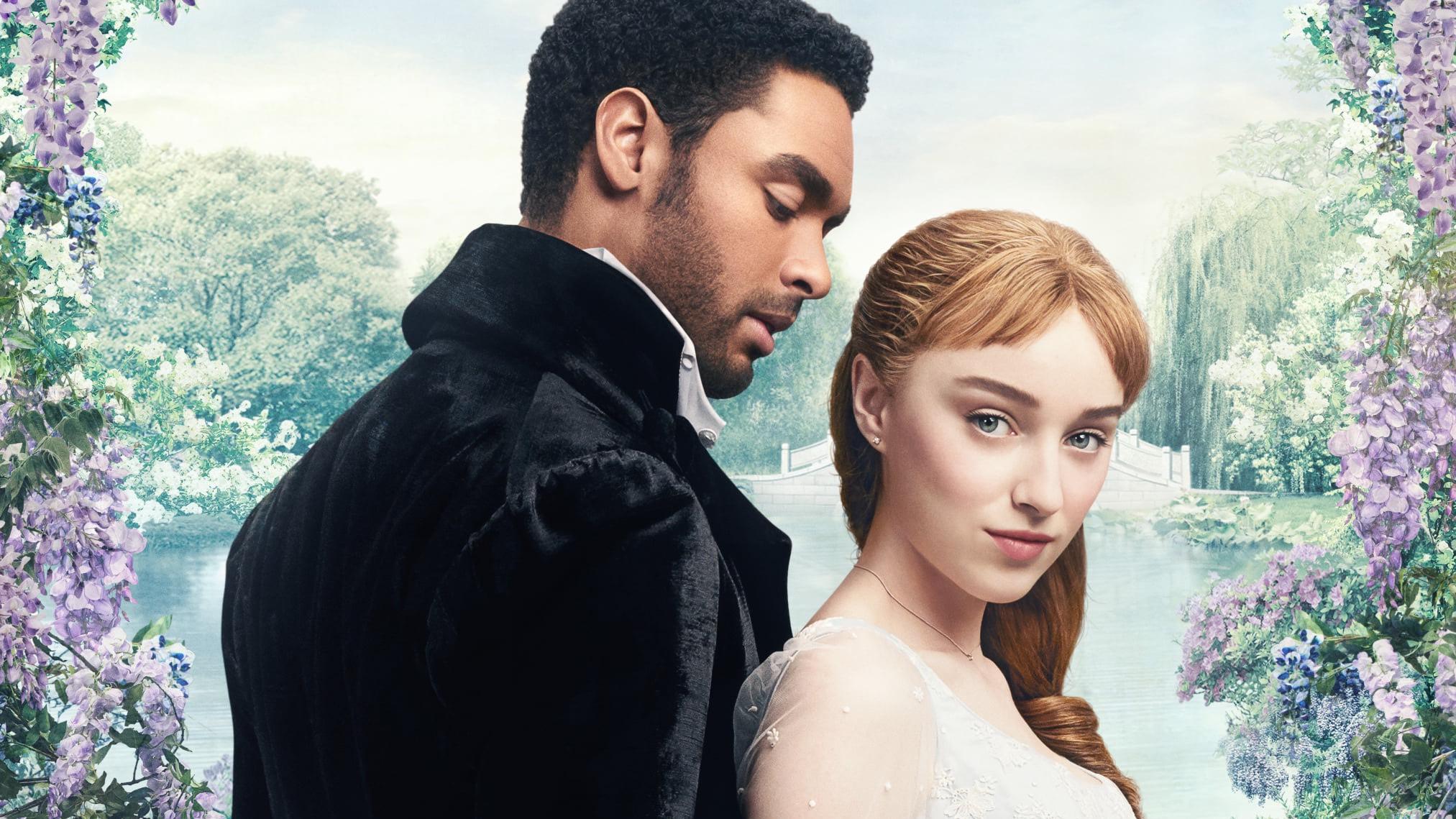 The Duke of Hastings and Daphne Bridgerton are the subject of much gossip in the Netflix series "Bridgerton." (Netflix / Facebook)
Just like seemingly everyone else on the planet, Jill Gage got sucked into binge-watching "Bridgerton," the smash Netflix series.
Unlike the rest of us, Gage is a historian and has more than a passing familiarity with Britain's early 19th century Regency period, in which "Bridgerton" is set. 
Normally Gage takes off her professional hat when it comes to enjoying works of historical fiction, saying she's not a stickler for accuracy when something is clearly intended as a fantasy.
"I understand that impetus for people who are scholars and know a lot about the period to want to pick at little things," said Gage, who has a dual role at Chicago's Newberry Library, serving as custodian of the John M. Wing Foundation on the History of Printing and also as bibliographer for British literature and history. 
"But I also think it's important to remember that this is entertainment," she said. "You have to experience it on its own, as a piece of art." 
Still, when it came to "Bridgerton," Gage couldn't help but notice a few things the romantic drama's writers and producers didn't get quite right when it came to key plot points. 
She and her colleague, Mary Hale, assistant director of scholarly programs at the Newberry, will separate fact from "Bridgerton" during a lighthearted live video chat at 4 p.m. Thursday. 
They'll be talking about, for starters, that scene. 
You know, all you legions of "Bridgerton fans: the scene.
The one where (we won't beat around the bush) a young newsboy hawks copies of "Lady Whistledown's Society Papers" — the gossip sheet that propels much of the show's action — on the streets of London. 
Highly unlikely, Gage said.
Sure, gossip was plenty popular, and there would have been an audience hungry for Whistledown's revelations regarding the romantic fortunes of various upper-crust lords and ladies. But the rumors typically would have been printed as a column within a magazine, not as a standalone publication. And no gossip writer would have named names the way Whistledown does, Gage said.
"That's shocking," she said. 
The names would have been veiled, barely perhaps, but still veiled, Gage said. Think references to "Lady B." or "a certain duke whose name rhymes with wastings." Other tea spilled by Whistledown — say a character's secret pregnancy — "would have been more coded," she said.
Which isn't to say that gossip back in the day wasn't salacious. It's just that it was far more tantalizing in nature, a puzzle for readers to solve, Gage said.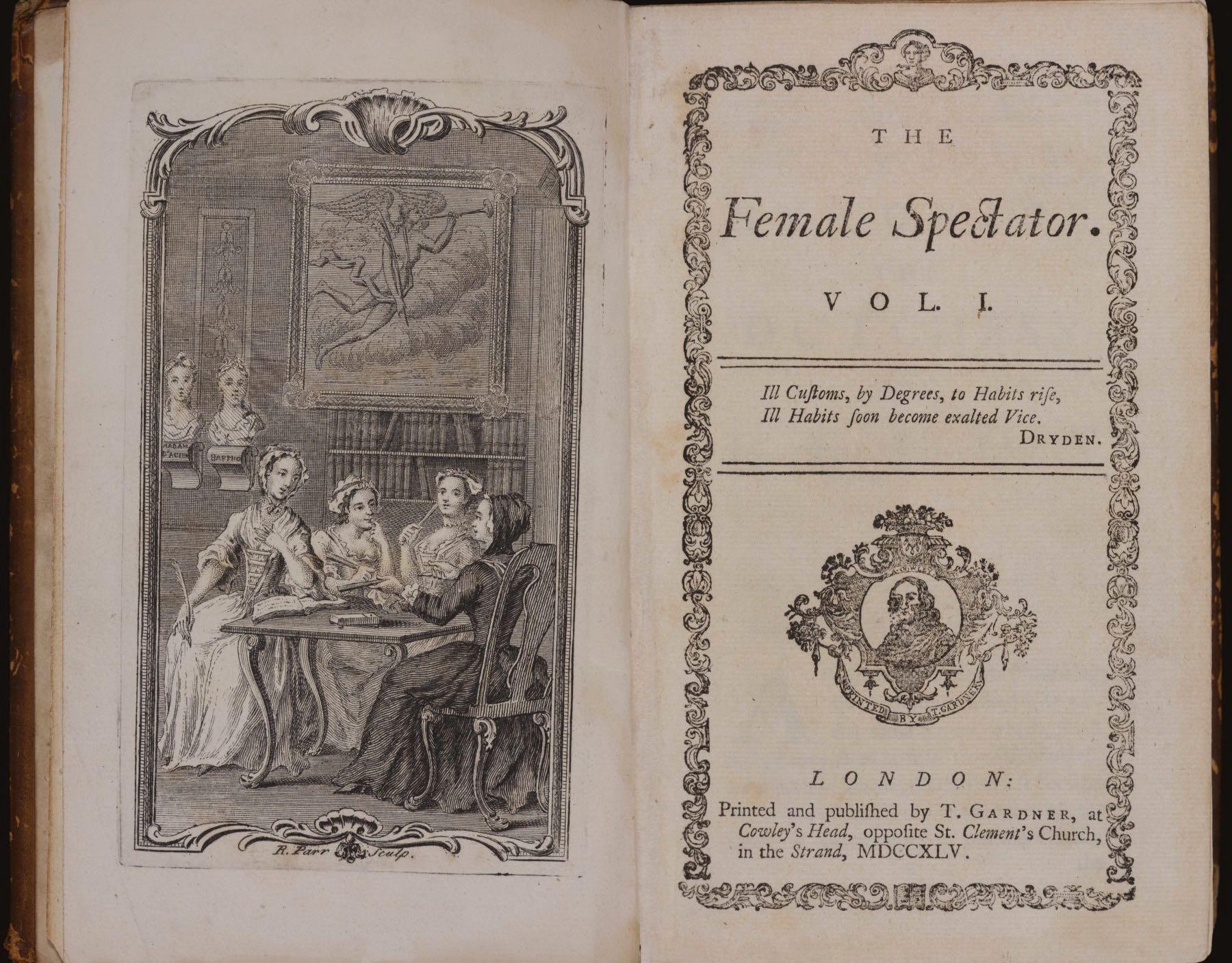 A copy of "The Female Spectator," the "Lady Whistledown" of its day. (Courtesy of the Newberry Library)
Perhaps the most glaring liberty taken by the show's writers is the speed at which gossip travels in "Bridgerton," with the mysterious Lady Whistledown turning around her gossip sheet overnight.
Secrets are exposed at a 21st century pace, Gage said, when in truth the world "Bridgerton" purports to inhabit moved much slower. 
She and Hale will also touch on the show's relationship to Jane Austen, who Gage called the "800-pound gorilla in the room."
"Bridgerton" is set square in Austen's wheelhouse, she said, and at the outset appears to be veering into "Pride and Prejudice" territory before swerving in a different direction.
Still, Austen's DNA is all over "Bridgerton."
"Austen basically was the Lady Whistledown of her day," said Gage. "She was writing her fantasy."
Clearly "Bridgerton" has given Gage and Hale plenty of fodder for their discussion. Indeed, a surplus, Gage said, admitting it will be tough to whittle down topics to fit the allotted half-hour. 
Looks like there might be an opportunity for the Newberry to keep the conversation going. Netflix has renewed "Bridgerton" for a second season. 
Contact Patty Wetli: @pattywetli | (773) 509-5623 |  [email protected]
---