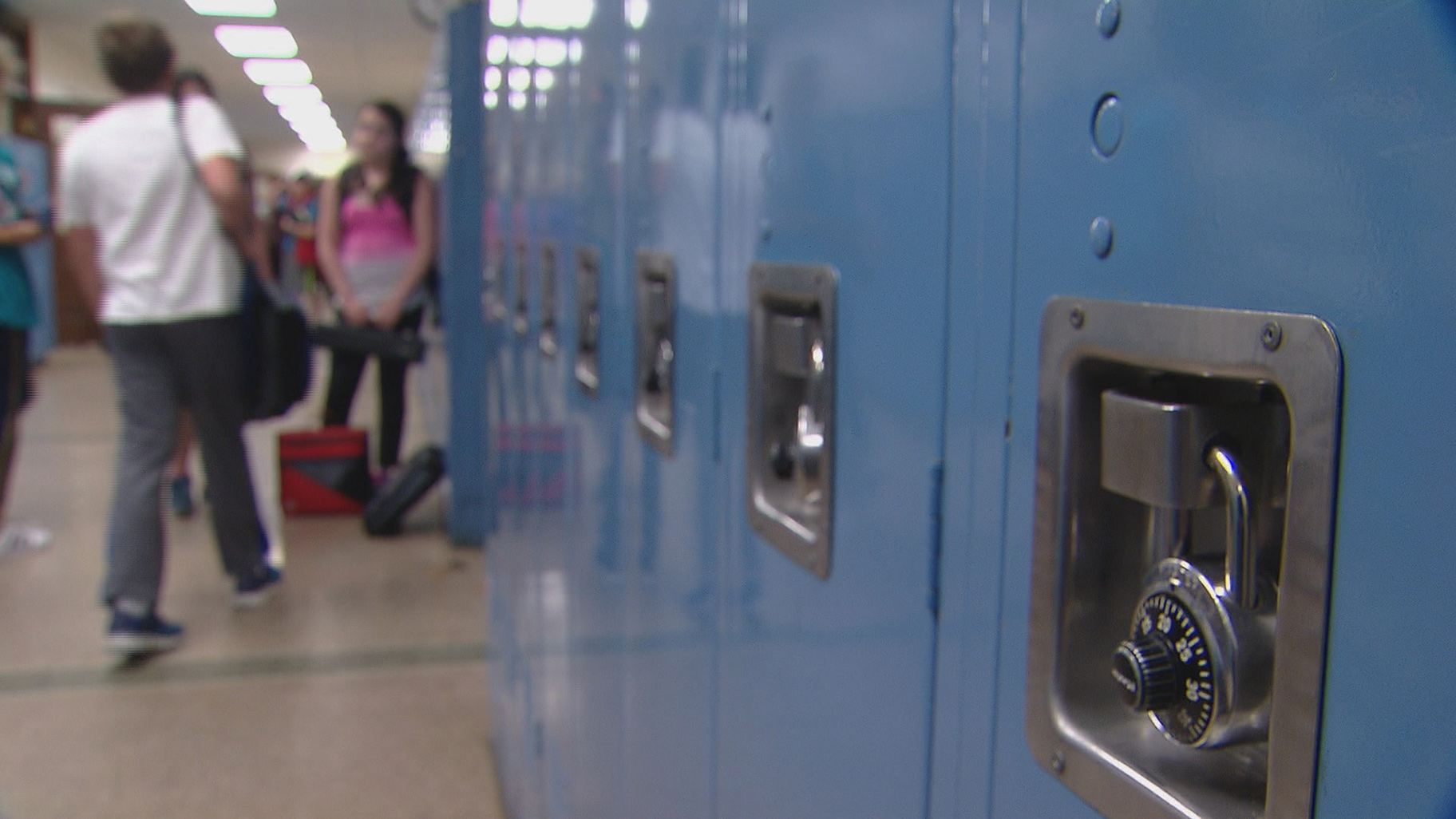 (WTTW News)
The head of the Chicago Board of Education said a strike by the Chicago Teachers Union "would be devastating" to students and families as school and union leaders continue working toward an agreement over a safe in-person learning plan.
Board President Miguel del Valle on Wednesday said Chicago Public Schools "sincerely wants to come to an agreement" with the CTU on a safe school reopening plan as a potential teachers strike looms.
"A strike would be devastating for our students, our parents, our community who have already endured so much over the last 10 months," he said during the board's monthly meeting. "We believe our teachers truly want to continue to deliver high-quality instruction to our students and that they know how debilitating a strike would be for students whose progress and well-being has already been impacted by COVID."
CPS CEO Janice Jackson told the parents of pre-kindergarten and special education cluster program students to keep their kids home Wednesday after CTU leaders instructed their members to keep working remotely.
Those groups of students are the only ones who have returned to schools thus far this year, though tens of thousands of elementary schoolers are expected to resume in-person learning Feb. 1.
But rank-and-file CTU members have voted to remain working remotely until a deal with CPS is in place. If CPS locks teachers out of their education accounts, the union could respond with a strike.
CTU President Jesse Sharkey said he believes the desire for students to return to in-person learning and the desire to do so safely are "shared priorities" by both the board and the union. He acknowledged the sides have made "a lot of progress" in negotiations over things like masks, ventilation and school cleanings. But there is still much more work to be done.
The union is demanding a phased-in reopening plan, access to COVID-19 vaccinations for educators, enforceable safety standards in schools and a health metric for when to suspend in-person learning that's based on guidance from the Centers for Disease Control and Prevention.
"We can't see why you can't phase in reopening in a way that allows our members to be vaccinated," Sharkey said. "Phase in this plan. Feb. 1 is an arbitrary date, the last week in the quarter. Phase in the plan to give us time to be vaccinated to get an agreement. It'd be more successful in the long run."
Sharkey isn't the only one pushing for a phased-in approach.
A similar plan was also recommended Wednesday by the Chicago Principals & Administrators Association, which suggested CPS begin with a smaller pilot program of 75 or so schools and prioritize COVID-19 vaccinations for staff in those buildings.
If that's successful, then CPS could slowly begin opening more and more schools.
"We salute the district's goals," Chicago Principals & Administrators Association President Troy LaRaviere said in a statement. "However, their plans are not realistic or safe for most of our schools. Accordingly, we developed a more grounded and practical approach to resuming in-person learning."
CPS previously said some 77,000 students had opted to return to in-person learning. But on Wednesday, the district said that total had since fallen to around 67,000.
New data from the district also shows 50% of Black pre-K and cluster program students who had opted to return actually showed up to their schools during the first week of in-person learning. Thirty percent of those students stayed in remote learning, while 20% were marked absent.
For Latino students in those classes, 62% showed up in person, according to the data. For White students, 73% were present in person.
Jackson believes the district's latest offer, presented to the union Tuesday, has addressed "most of the union's remaining concerns."
"We're committed to reaching an agreement as quickly as possible, but the truth is we have been aligned with CTU on core elements of the plan for a while now," she said during the Wednesday board meeting. "We will continue to work extremely hard to reach an agreement over the next few days in order to have a safe return to in-person instruction next week."
Contact Matt Masterson: @ByMattMasterson | [email protected] | (773) 509-5431
---