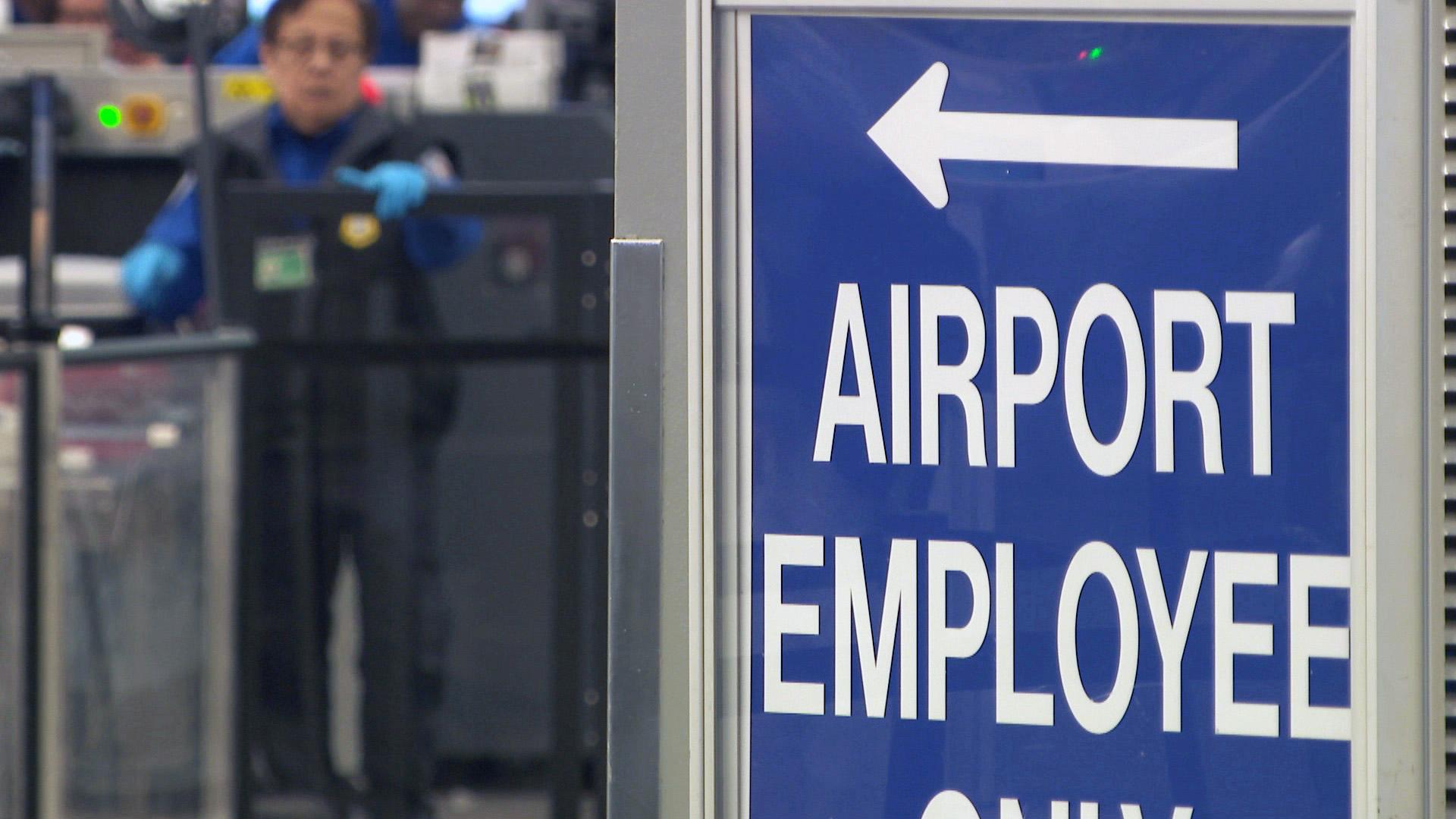 (WTTW News)
An effort by city officials to finish a project to expand cargo operations at O'Hare Airport by borrowing $55.6 million advanced Monday after a delay of more than four months prompted by concerns that the effort failed to meet the city's self-imposed goals to hire Chicagoans and contract with Black- and Latino-owned firms.
The project, which was advanced by the City Council's Finance and Aviation committees on Monday, is set for a final vote by the full City Council on Wednesday.
In September, aldermen balked at greenlighting the borrowing because Maryland-based Aeroterm failed to ensure that 50% of the people they hired during the first two phases, worth $131 million, lived in Chicago. Only 23% of those hired by Aeroterm lived in the city, said Greg Russell, Aeroterm's vice president for development.
In addition, while Aeroterm subcontracted 33% of the total contract for the project's first two phases to firms owned by Black, Latino and female Chicagoans — more than the 30% required by city law — Black firms were underrepresented.
Russell acknowledged that was "unacceptable" and vowed to redouble the firm's effort to hire Chicagoans and find firms owned by Black, Latino and female Chicagoans that could serve as subcontractors by increasing outreach.
To address those concerns, Russell told aldermen that the construction of the $33 million facility would be led by African American-owned Bowa Construction and d'Escoto, which is Latino owned. Both firms are based in Chicago. In September, that role was filled by Chicago-based Walsh Construction, which is owned by two White men.
"This will be the first major air cargo facility … nationally at this scale to be constructed by an African American-led construction team," Russell said.  
Russell said he would also set a "new floor" by subcontracting 40% of the contract to firms owned by Black, Latino and female Chicagoans.
If Aeroterm fails to hire Chicagoans to complete 50% of the work, Aeroterm will pay the city damages for each percentage point below that goal, according to the proposal. The department will also require the firm to submit quarterly reports on its progress hiring Chicagoans and firms owned by Black, Latino and female Chicagoans, officials said.
The proposal also earmarks $22 million to build a fuel facility and to design the completion of O'Hare's expansion into a cargo hub.
Ald. David Moore (18th Ward), who is frequently critical of the city's efforts to hire Black- and Latino-owned firms, praised Aeroterm for achieving an historic first by hiring an African American-owned firm to complete the work and for heeding aldermen's concerns. 
It is crucial that the city finish the expansion of cargo operations at O'Hare Airport since the volume and the value of cargo operations has grown during the coronavirus pandemic even as the number of passenger flights has declined, officials told aldermen.
The first two phases of the expansion helped O'Hare become the number one airport for cargo operations, based on value, and number six in the nation based on the volume of cargo, officials said.
The debate on this issue in September prompted a warning from then Corporation Counsel Mark Flessner to be careful when demanding that firms do more to meet goals set by city officials designed to encourage them to hire Chicagoans and work with firms owned by female, Black and Latino Chicagoans.
Mayor Lori Lightfoot fired Flessner in December amid a furor over the mistaken raid on the home of social worker Anjanette Young in February 2019.
Contact Heather Cherone: @HeatherCherone | (773) 569-1863 | [email protected]
---