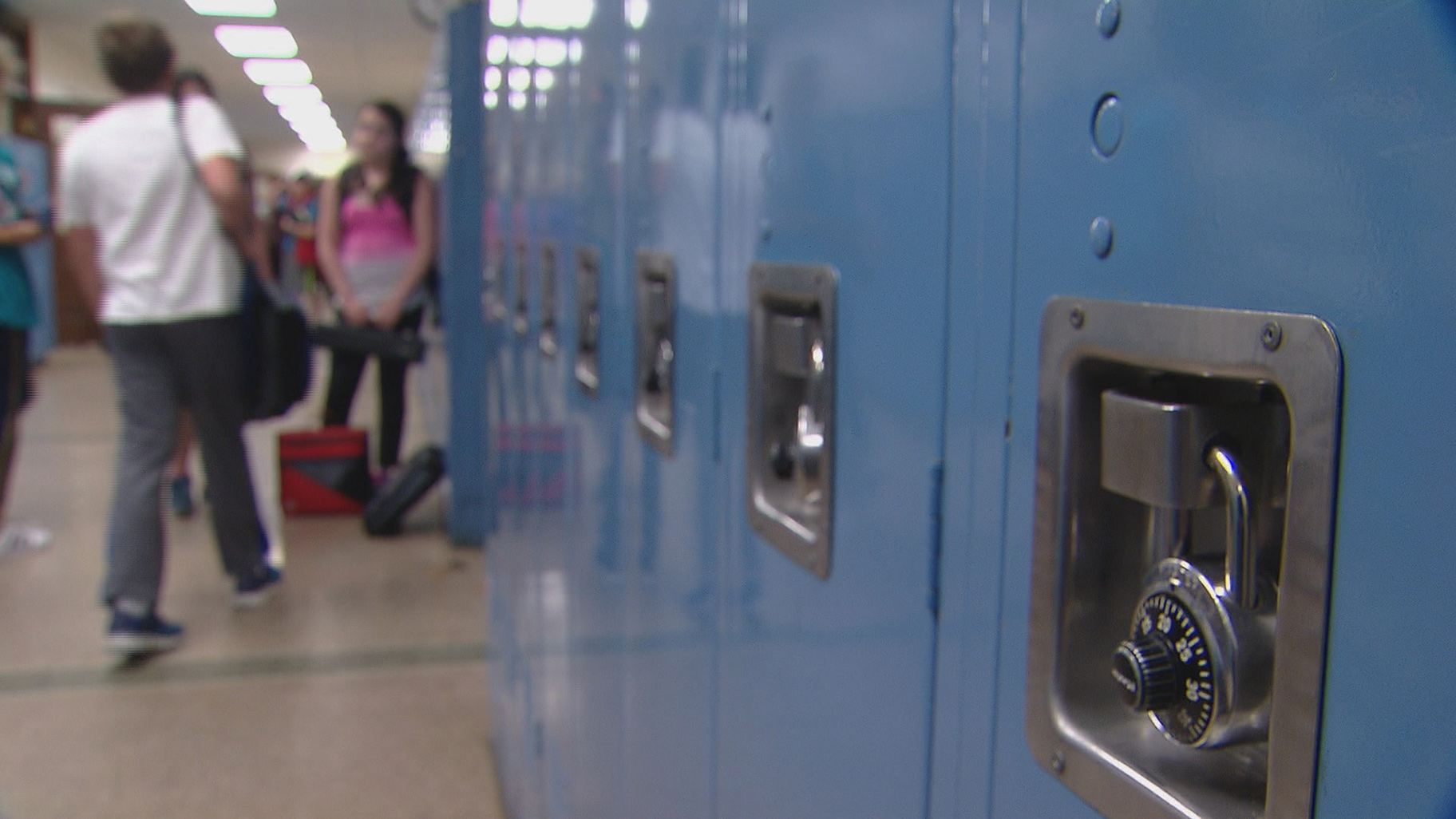 (WTTW News)
Less than two-thirds of the roughly 5,300 Chicago Public Schools students who were expected to return to in-person learning earlier this month actually went to their school, the district announced late Friday.
CPS said 60% of the 5,352 pre-kindergarten and special education cluster program students who opted for in-person learning showed up at their school last week. That amounts to about 3,200 students.
"While the data is preliminary, the district is encouraged that, on average, 60% of students expected for in-person learning attended during the first week of school," district spokeswoman Emily Bolton said in a statement. "It is especially encouraging considering it's an enormous, yet welcomed, transition for many families after ten months of learning from home — especially for our youngest learners, most of whom have never attended school before now. Over the coming weeks, schools will continue to engage and support families and students learning in-person and at home."
According to the district, this data represents the average daily number of students who attended school during the first week of in-person learning, rather than actual attendance on any specific day.
Among those expected back, CPS said 28% of those students attended school virtually while the remaining 12% were marked as absent. District data also shows 13% of students who were expected to continue learning remotely were marked absent, while the other 87% were accounted for.
CPS said more than 75% of teachers expected to work in person did so Friday, along with 81% of paraprofessionals.
The data for the first week was released only after the second full week of in-person learning since the COVID-19 pandemic shut down schools last spring. CPS said it expects 70,000 additional elementary school students to return to schools beginning Feb. 1.
(Chicago Public Schools)
Teachers and staff are expected back on Monday to begin prepping for that return. But those plans could be hindered by rank-and-file members of the Chicago Teachers Union, who have until Saturday to vote on a resolution calling on educators to work remotely until the union reaches a deal with CPS on a safe reopening plan.
The CTU said this is necessary to protect its members from the ongoing COVID-19 pandemic. If the resolution is passed and CPS locks out teachers who don't show up to their schools, the union says they'll have no choice but to strike.
CPS leaders believe this would constitute an illegal strike. If union members don't show up Monday, it's not yet clear how in-person and remote learning would be handled until a deal is reached.
CPS CEO Janice Jackson said the sides have added bargaining sessions in the coming days and the district's goal is to reach a deal by the end of the weekend.
"I think what parents want to know is kind of where we are," she said during a press conference Friday morning. "We're waiting for the vote from CTU, and again, we're working extremely hard to reach a deal. If they vote to strike, we will make sure parents are aware of what the next steps are at that time."
Contact Matt Masterson: @ByMattMasterson | [email protected] | (773) 509-5431
---