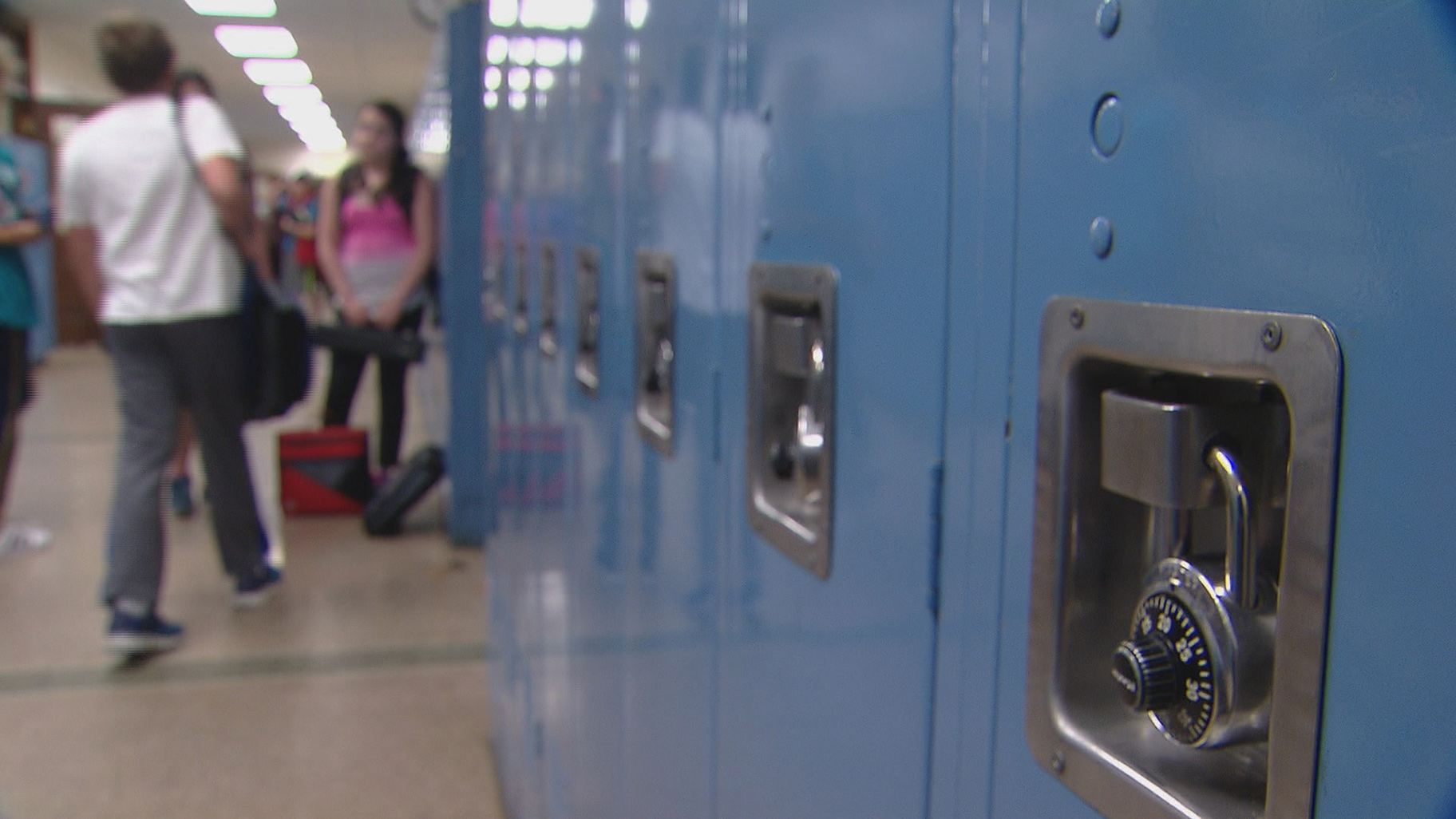 (WTTW News)
The head of Chicago Public Schools said the district is willing to continue negotiating with teachers over a safe return to schools, but she said they can no longer discuss whether in-person learning is the right path to take.
During a parent roundtable event Tuesday morning at Belmont-Cragin Elementary School, CPS CEO Janice Jackson said the school district is still having conversations with the Chicago Teachers Union on safety and in-person staffing levels, and she believes "we'll get to a resolution on that." But she said the conversation can no longer be about whether or not to reopen schools.
"I think the time is now, I think we're past that point," she said. "It is proven that you can reopen schools safely. We should be focused on how to do that properly, not still debating on whether we should have in-person instruction."
So far, about 3,800 employees have been ordered back into their schools to work with the first cohort of in-person learners. Of those, 87 remained absent without leave as of Friday for refusing to show up at their schools.
Far more teachers and staff will likely return to schools next week to begin prep for the 70,000 K-8 students who are expected back for in-person learning on Feb. 1.
Union leaders have said they want a "reasonable set of agreements" with CPS that allow for a safe return for employees and students. They also want more clarity on specific public health metrics — like what level of outbreak or citywide transmission rate would lead to schools being closed.
Last week, CPS reported 38 actionable COVID-19 cases (34 among adults, 4 among students) in its buildings, including two positive cases at McCutcheon Elementary, which resulted in eight people being forced to quarantine.
CTU on Tuesday said it has heard reports of COVID-19 cases in more than 50 CPS schools, while those employees who have gone back into schools have reported shortages of personal protective equipment, cleaning supplies and HEPA air filters.
Jackson said the district has not been forced to close any schools again yet due to COVID-19.
"We have had cases at schools and we followed the protocols we have in place," she said. "I cannot promise a COVID-free environment, no one can … but what I can tell you is that as a school system we have planned for every possible scenario, and after a week of instruction, and this is only a week, I feel even more confident in the planning that we've put in place."
CPS has not yet released attendance data on the thousands of pre-kindergarten and special education cluster program students who were expected to attend class in-person beginning last Monday.
As of last Friday, 72% of teachers and 76% of all school-based employees who were ordered back to their schools had returned. Those figures rose throughout the week, despite pushback from the CTU, which has fought against the district's school reopening plan, saying it's not yet safe to go back given the ongoing COVID-19 pandemic.
CPS has said it granted accommodations allowing every employee who qualified under the Americans with Disabilities Act to continue working from home. But district data also showed less than 20% of the accommodations sought by employees who either have child care concerns or live with someone who has a serious medical condition were approved.
Jackson on Tuesday said there are ongoing discussions with the CTU about how the district can be more flexible with its in-person employees. But when asked by a parent whether teachers are allowed to choose if they want to come back, Jackson said "a completely voluntary system (is) something that we can't sustain."
"I think that's a place where we can come to more of a compromise," she said. "Somewhere that goes beyond, you know, this is what everybody has to do and people can choose to come to work or not. We just can't have that because the parent's choice comes first. If parents elect for in-person (learning), it's our job, we are paid by taxpayer dollars to educate their children."
The CTU has scheduled a press conference and car caravan event Tuesday afternoon, once again demanding CPS put its reopening plan on hold.
Contact Matt Masterson: @ByMattMasterson | [email protected] | (773) 509-5431
---