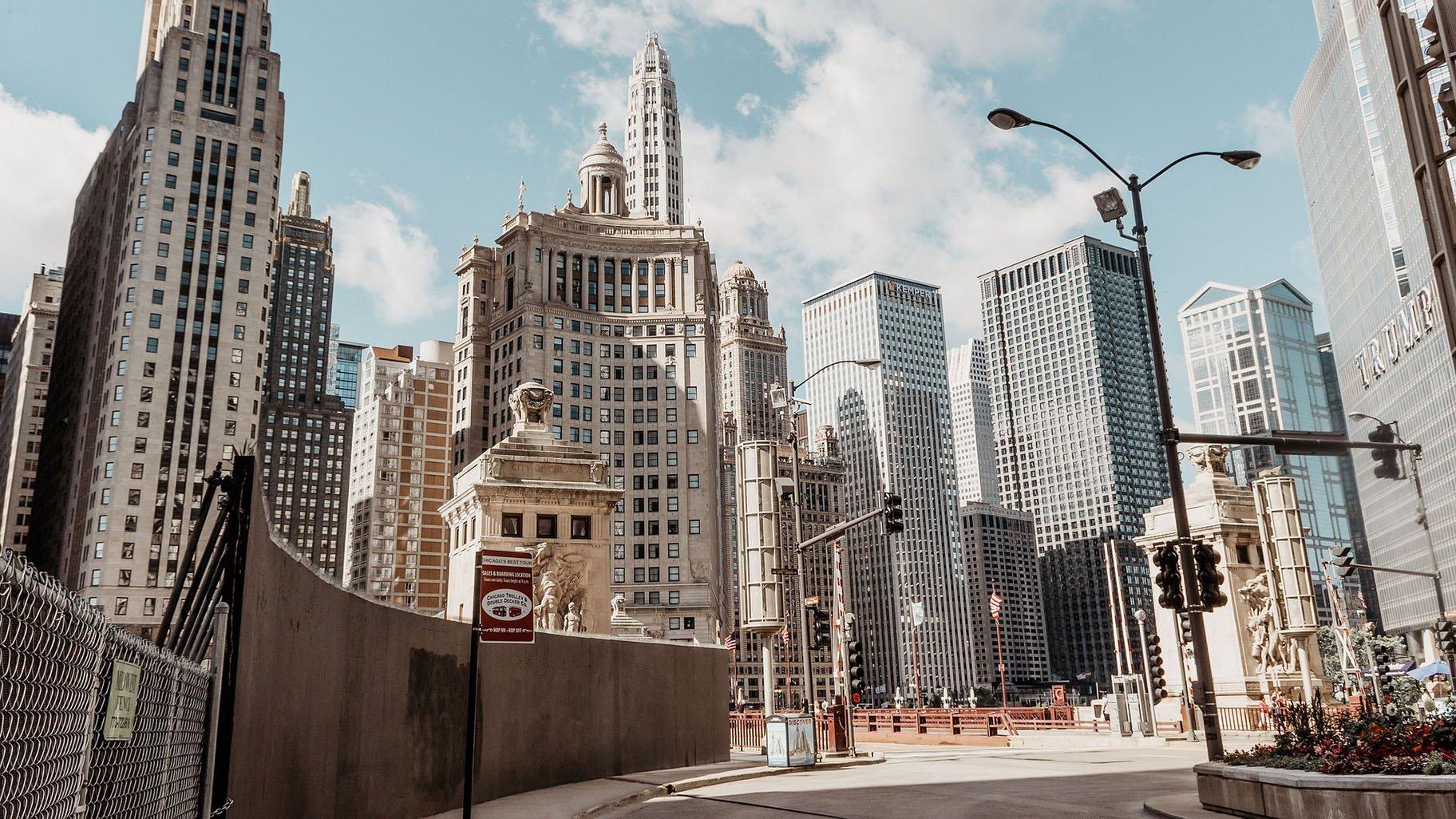 (Jürgen Polle / Pixabay)
Aldermen are set to consider a revised proposal backed by Mayor Lori Lightfoot on Tuesday that would expand protections for immigrants by blocking Chicago police from cooperating with federal immigration agents.
The measure is the first item on the inaugural meeting of the City Council's Committee on Immigrant and Refugee Rights, to be chaired by Ald. Ariel Reboyras (30th Ward), created by the city's 2021 spending plan, which closed a $1.2 billion shortfall with a combination of tax hikes, fee hikes and millions of dollars of borrowing.
Introduced by Lightfoot at the Dec. 16 City Council meeting, the measure was blocked from advancing by 15th Ward Ald. Raymond Lopez, who sent the measure to the Rules Committee, which is typically where controversial legislation is set to languish and eventually die.
But Tuesday's effort will sidestep that roadblock by introducing a new version of the measure — with two new provisions, said Ald. Carlos Ramirez-Rosa (35th Ward), who has been pushing for changes to the city's sanctuary city ordinance for five years.
Because the measure is substantially different than the one blocked by Lopez, it can be introduced directly to the Committee on Immigrant and Refugee Rights on Tuesday for a vote, Ramirez-Rosa said.
Lopez said he moved to block the effort because some undocumented immigrants have committed crimes in his ward, which includes Brighton Park and parts of Englewood.
The current ordinance allows Chicago police officers to cooperate with Immigration and Customs Enforcement agents if they ask for information about individuals listed as a gang member in city databases, have been charged or convicted of a felony, or are wanted on a warrant issued by a judge.
During the 2019 mayoral campaign, Lightfoot campaigned on removing those exceptions. In January 2020, Lightfoot promised to make those changes once the U.S. Supreme Court resolved a lawsuit brought by the city that sought to block the federal government from yanking federal funds from so-called sanctuary cities like Chicago. 
President-elect Joe Biden has vowed to overturn President Donald Trump's efforts to deport undocumented immigrants and punish cities that are determined to protect them. Lightfoot and Ramirez-Rosa have said it makes sense to move forward now that Biden is set to take office.
The measure set to be considered by aldermen Tuesday would also change outdated and enforced language in the city's code that refers to the holders of some city licenses as citizens, including those who have licenses to drive taxis, even though citizenship isn't a requirement to hold those licenses, Ramirez-Rosa said.
"You don't need to be a citizen to drive a taxi," Ramirez-Rosa said.
In addition, the measure would bring the city's rules in line with state law by requiring Chicago Police Department officials to review and certify within 90 days applications for a visa available to undocumented immigrants who help law enforcement agencies solve crimes.
"It feels good" to be on the verge of making these changes, Ramirez-Rosa said.
With the endorsement of the Immigrant Rights committee, the full City Council could consider the measure at its meeting set for Jan. 27 — one week after President-elect Biden is set to replace Trump.
Ramirez-Rosa acknowledged that a vote that day would carry symbolic weight.
"We will turn the page on the Trump era, and move forward together as a great city," Ramirez-Rosa said.
In January 2020, the City Council voted to make Lightfoot's prohibition on allowing agents from Immigration and Custom Enforcement Agency to access the city's gang databases permanent and to require city officials to document all requests for assistance from the federal government.
In addition, the city restricted cases where city officers and officials can assist ICE and required officials to develop sanctuary policies for all city facilities to prevent immigration agents from detaining undocumented immigrants on city property.
The city's sanctuary status dates back to 1985, when Mayor Harold Washington issued an executive order prohibiting city employees from enforcing federal immigration laws. It became law in 2006 and was reaffirmed after the 2016 election of Trump.
Contact Heather Cherone: @HeatherCherone | (773) 569-1863 | [email protected]
---