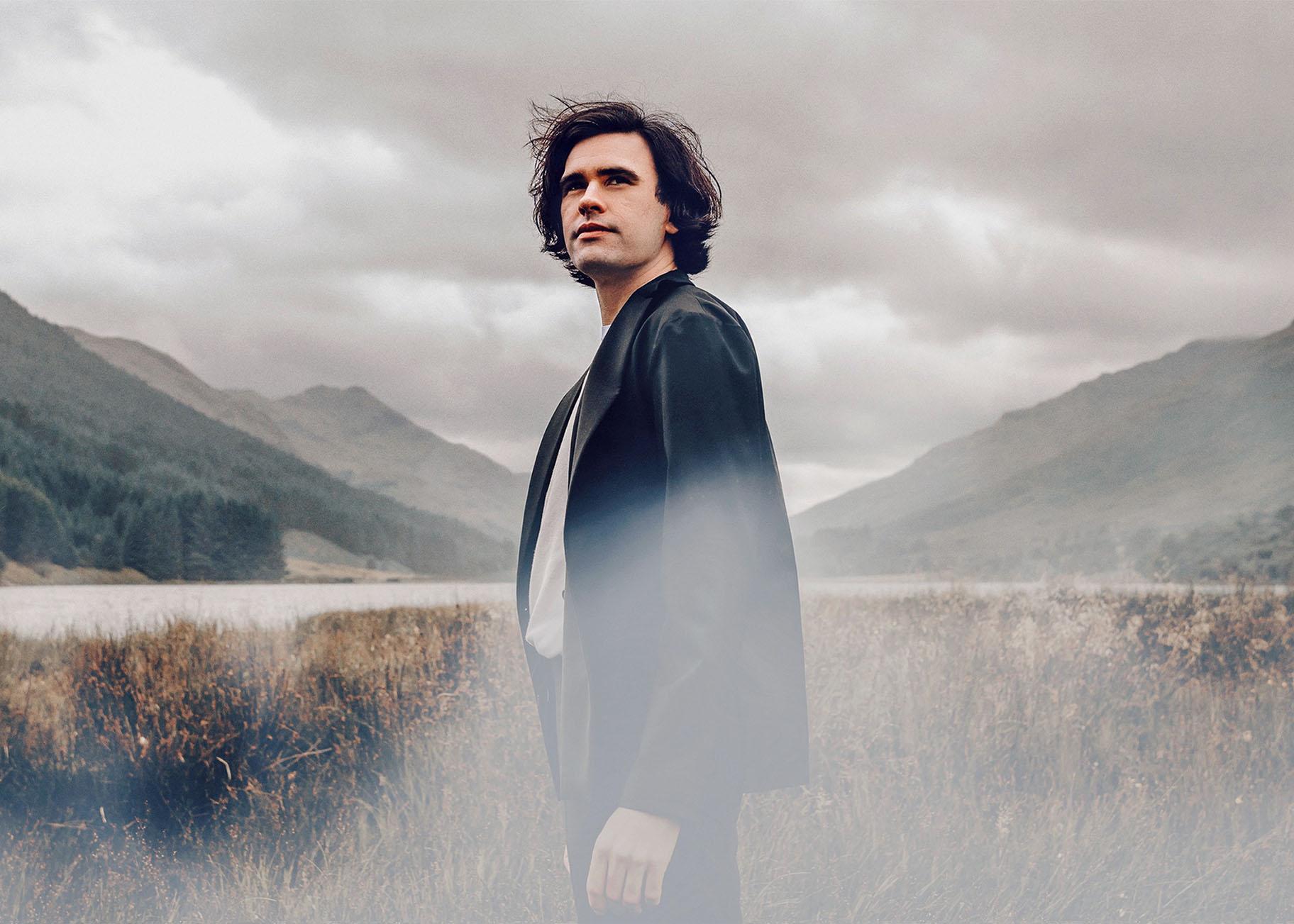 Illusionist, mentalist and performance artist Scott Silven in "The Journey," streaming live at Chicago Shakespeare Theater through Jan. 24, 2021. (Photo: David Wilkinson, Empirical Photography)
For many years, much of the most intriguing work presented on the various Navy Pier stages of the Chicago Shakespeare Theater has been imported from Europe and beyond. That is not at all to disparage the company's fine home-grown productions (including its lovely feminist-inflected version of "Peter Pan" that was recently streamed for holiday season family viewing while its stages were closed down for the pandemic). But the opportunity to see the many experimental pieces created across the pond has invariably been a great treat. And "The Journey," a winningly poetic, subtly interactive, magic-strewn Scottish import (presented in "virtual" mode, of course) is the latest example of just such creative excellence.
Created and performed by Scott Silven, a young actor, writer, illusionist, mentalist and masterful storyteller (whose biography notes that he studied hypnosis in Milan at the age of 15), "The Journey" is a mesmerizing riff on time, space, memory, human connection, and the tricks that our very own existence can play on us. And part of the true magic of this 70-minute piece (which Silven created as a work for the live stage, and performed in New York, Australia and beyond, but has adapted into "streamable" form since touring became impossible), is that it eludes much of the familiar showmanship displayed by magicians. Instead, he casts a lyrical, easily engaging, gently mystical spell by probing his own mind and simultaneously (along with the unobtrusive use of Zoom-like audio-visual techniques that involve the occasional participation of 30 registered audience members) opening a window into our psyches and our connection to home and the past.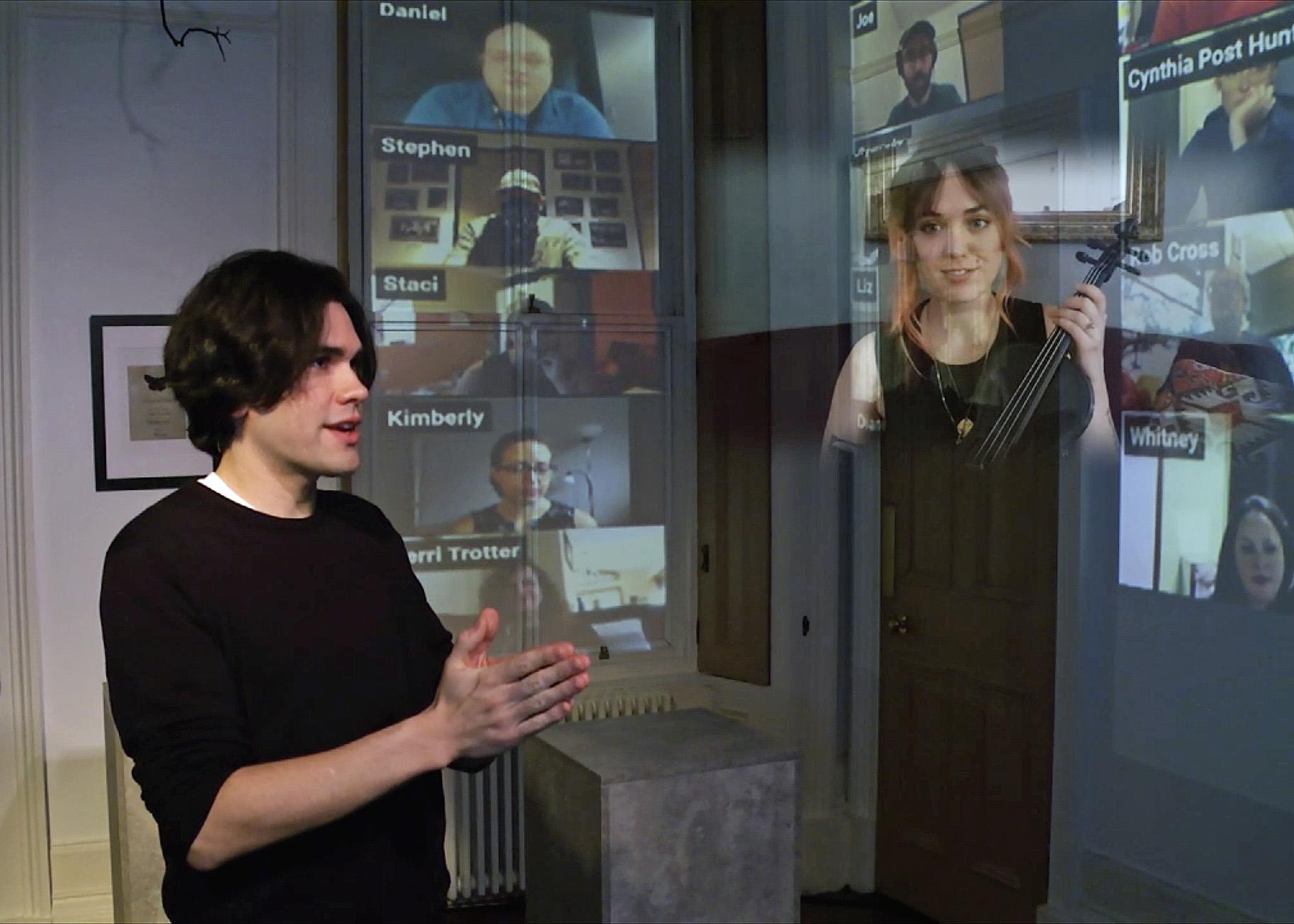 Remote audience members interact directly with world-renowned illusionist Scott Silven in "The Journey," streaming live at Chicago Shakespeare Theater through Jan. 24, 2021. (Photo: Journey Productions Limited)
The backdrop for all this is a small room in Silven's own modest cottage that is located in a remote seaside village near Glasgow, Scotland. And the story he spins is about a boy named Callie (Gaelic for "from the forest"), who, as both he himself and the rest of us discover, is something of his youthful alter ego. A lad forever trying to get away from home, he is, at the same time, discovering the powerful pull of return, and the trail of memory that is mapped by the process of aging.
Along the way, the vision of a stone house and a collection of magic stones from that house become potent symbols of history, and serve as the markers for a series of deftly realized feats of magic that must be seen rather than described. The audio-visual wizardry throughout is seamlessly interwoven by the seductively calm but expressive voice and sleight-of-hand of Silven, along with Allie Winton Butler's direction, Rob Drummund's script, Jeff Sugg's design, Jherek Bischof's music and Gareth Fry's sound design.
"The Journey" — a magical/mystical map — will stream through Jan. 24. For tickets and pre-show preparation details, visit chicagoshakes.com/journey. (Note: It's best to come equipped with headphones, a couple of sheets of blank paper, a black felt-tip marker and a small, meaningful possession. The "audience" on the night I saw the show brought everything from a Russian matryoshka "nesting" doll to a ring and a painted tile.)
Follow Hedy Weiss on Twitter: @HedyWeissCritic
---