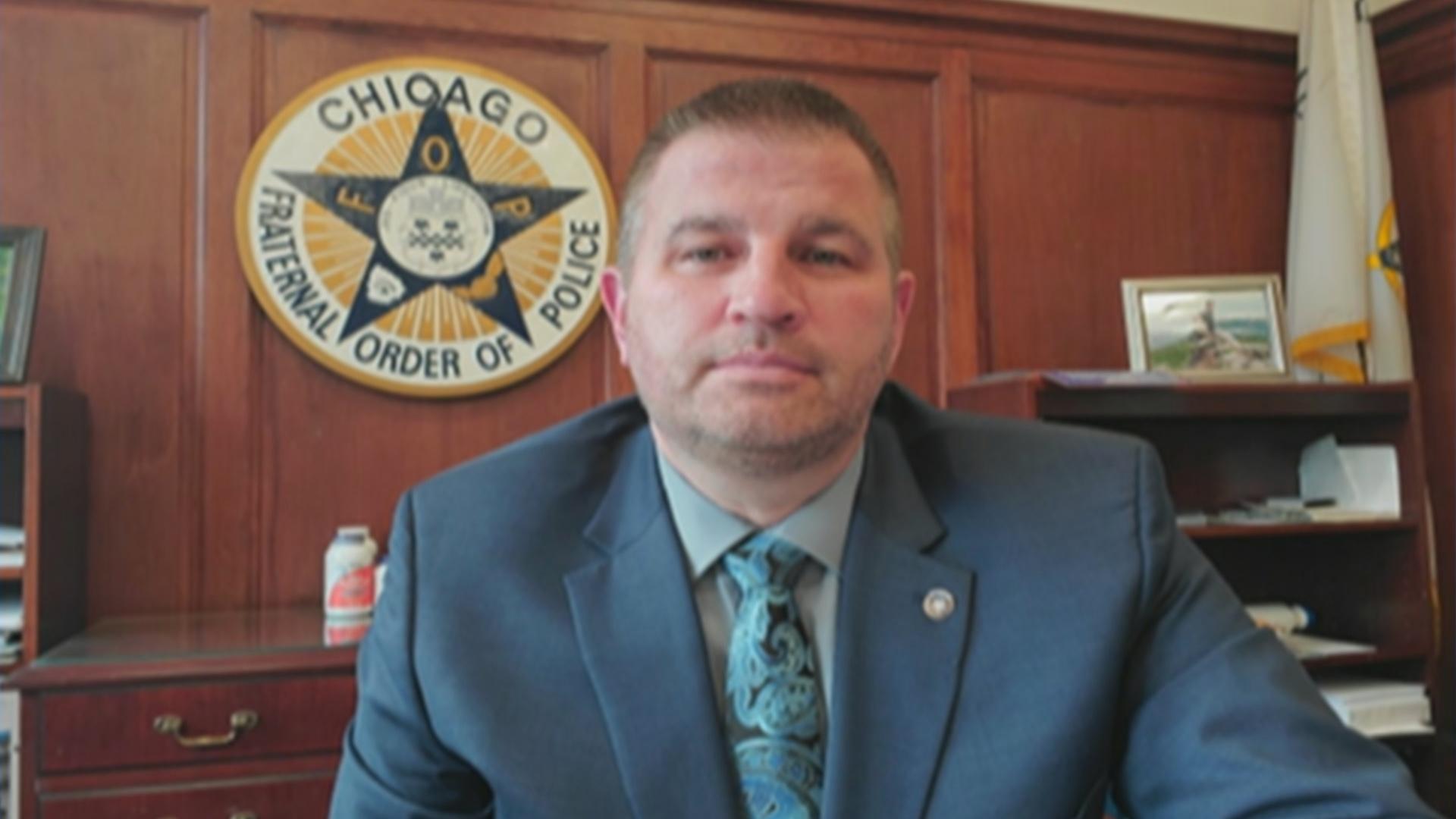 Fraternal Order of Police Lodge 7 President John Catanzara appears on "Chicago Tonight" via Zoom on Thursday, May 14, 2020. (WTTW News)
The head of Chicago's largest police union has apologized for comments he made in defense of those who stormed the U.S. Capitol on Wednesday, saying now he made a "lapse" in judgment.
John Catanzara, head of the Fraternal Order of Police Lodge 7 and an outspoken supporter of President Donald Trump, said in a post on the union's Facebook page that he is "sorry" for bringing "negative attention to our Lodge, the FOP family and law enforcement in general."
"I was in no way condoning the violence in DC yesterday," Catanzara wrote in the post. "My statements were poorly worded. I certainly would never justify any attacks on citizens, democracy or law enforcement. After seeing more video and the full aftermath, my comments would have been different."
Catanzara on Wednesday evening told WBEZ he understood the frustration that led to the riot, which left five dead including one Capitol police officer.
"There was no arson, there was no burning of anything, there was no looting, there was very little destruction of property," he told WBEZ. "It was a bunch of pissed-off people that feel an election was stolen, somehow, some way."
Catanzara went on to say he has no doubt "something shady" went on with the 2020 presidential election in which Democrat Joe Biden defeated Trump by some 7 million votes.
Dozens of courts, state elections officials and even Trump's former attorney general have said there was no evidence of widespread election fraud.
In the WBEZ interview, Catanzara also added: "If the worst crime here is trespassing, so be it. But to call these people treasonous is beyond ridiculous and ignorant."
Catanzara already faces potential discipline, including a possible termination from the Chicago Police Department over previous social media posts he made on Facebook between 2016 and 2018, before he was elected as FOP president.
In his apology, Catanzara said Trump "needs to accept responsibility for yesterday's events and that he should formally concede the race to put everything to bed once and for all."
"Lastly, I commit to doing better each day," Catanzara wrote, closing out his post. "I will never be too big to admit when I am wrong. Today is one of those days.. Stay safe and healthy."
The Associated Press contributed to this report.
Contact Matt Masterson: @ByMattMasterson | [email protected] | (773) 509-5431
---