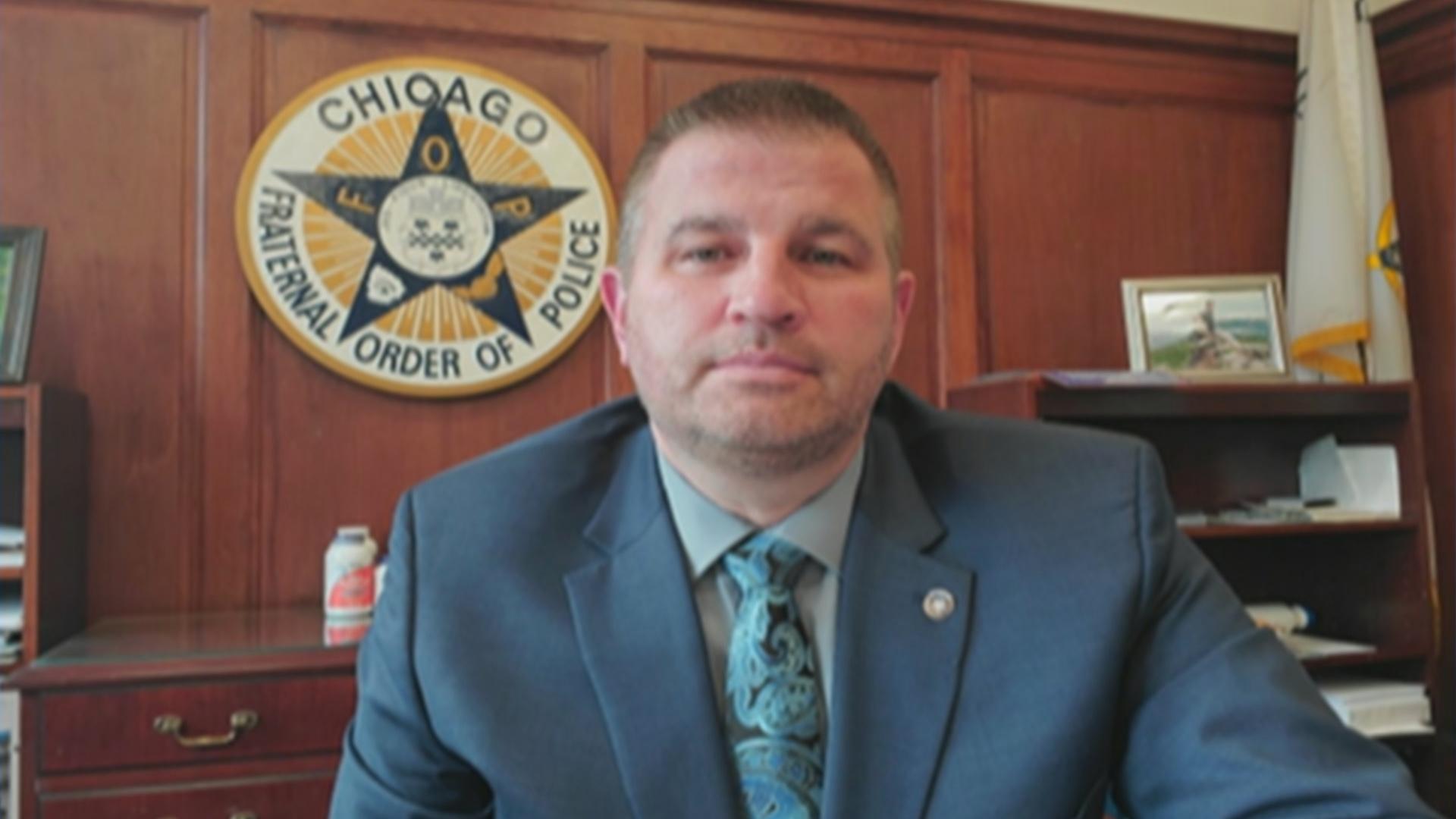 Fraternal Order of Police Lodge 7 President John Catanzara appears on "Chicago Tonight" via Zoom on Thursday, May 14, 2020. (WTTW News)
The head of Chicago's police union faces possible termination from his position with the Chicago Police Department over multiple inflammatory social media posts, including one in which he said Muslims "all deserve a bullet."
Civilian Office of Police Accountability Chief Administrator Sydney Roberts previously recommended that John Catanzara, president of the Fraternal Order of Police Lodge 7, be fired over the posts, while Police Superintendent David Brown objected and instead recommended a one-year suspension.
On Thursday, Andrea Zopp, a member of the Chicago Police Board who was randomly selected to review the case, found that Brown did not meet his burden for overruling Roberts' recommendation that Catanzara be terminated.
"Based on the facts and circumstances of this matter," Zopp wrote, "an evidentiary hearing before the Police Board is necessary to determine whether Officer Catanzara violated any of the Police Department's Rules of Conduct."
At that hearing, it's possible Catanzara could be terminated from the CPD.
Catanzara is facing discipline over 17 social media posts he made on Facebook between 2016 and 2018, before he was elected as FOP president earlier this year.
In November 2016, he posted on Facebook: "Wtf its seriously time to kill these m-----f-----s," about unspecified people. In January 2017, Catanzara wrote of Muslims: "Savages they all deserve a bullet."
Other posts were deemed to be "disrespectful to CPD management" and in one instance, Catanzara posted a picture of himself in uniform making a political statement, in violation of department rules.
It's not yet clear when Catanzara's evidentiary hearing could be held.
Contact Matt Masterson: @ByMattMasterson | [email protected] | (773) 509-5431
---