A spacecraft designed by an Illinois researcher and professor will orbit Earth's outermost atmospheric layer to better understand powerful bursts of radiation from the sun, also known as solar flares.
NASA recently awarded $75 million to develop the Global Lyman-alpha Imagers of the Dynamic Exosphere, or GLIDE – a spacecraft and mission designed and led by Lara Waldrop, assistant professor of electrical and mechanical engineering at the University of Illinois at Urbana-Champaign.
Set to launch in 2025, the GLIDE spacecraft will orbit within the exosphere, about 1 million miles from the sun, to see how solar storms and flares interact with Earth's first atmospheric line – or layer – of defense.
"We've learned over the past few years, that [the exosphere] plays a key role in governing that response – it controls the intensity of the storms as well as their duration," Waldrop said. "And the more we know about it, the better our models will be and the better we can essentially mitigate the worst effects of these storms when they happen."
Solar flares can disrupt radio and satellite communications as well as send currents through power grids on Earth, leading to potential blackouts.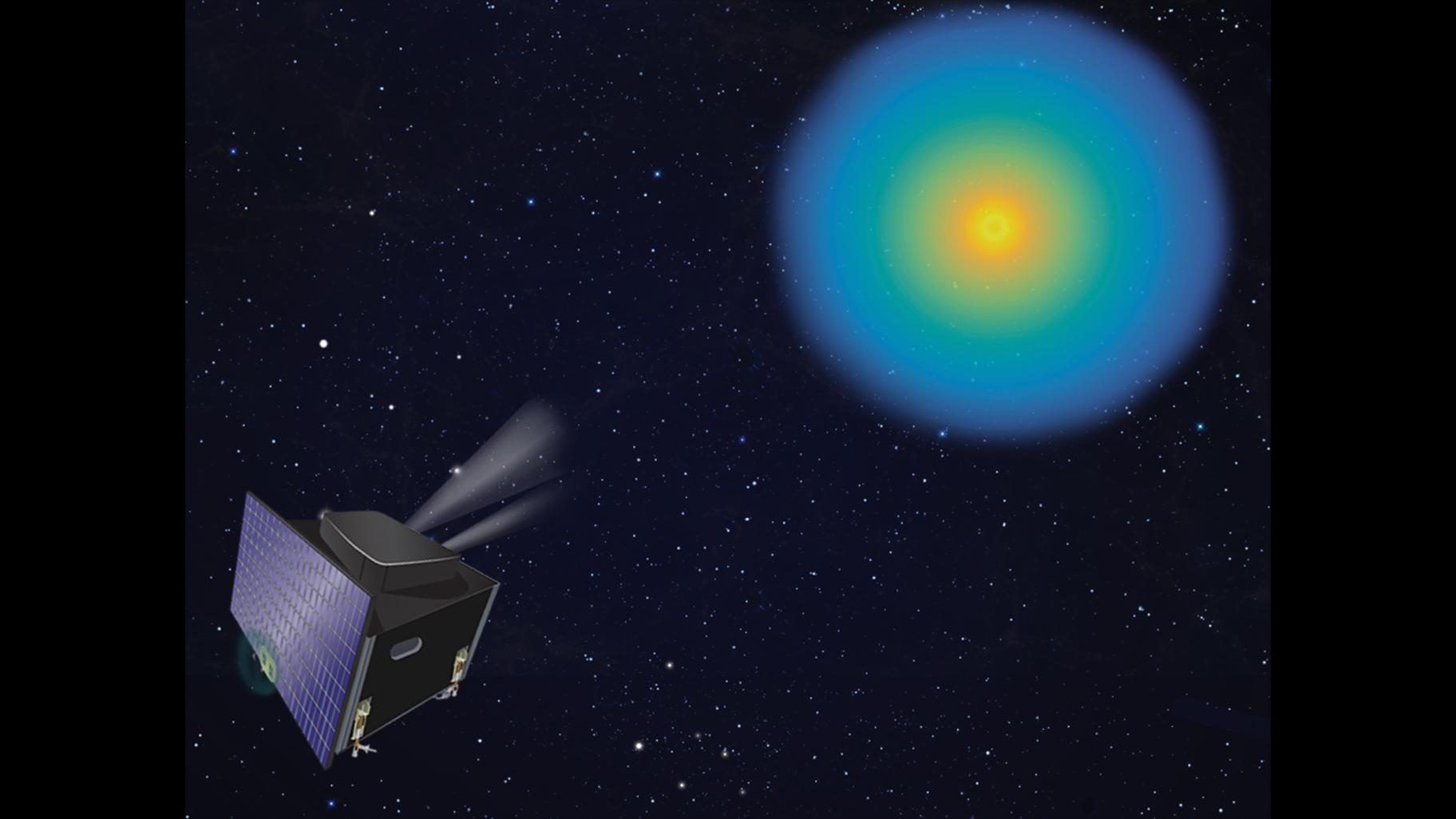 A rendering of the GLIDE spacecraft by Lara Waldrop.
Waldrop said because the exosphere is so vast, only four photos have been taken of it. But during the two years GLIDE is expected to orbit the Earth, the spacecraft will take a photo of our planet every 30 minutes from the exosphere.
"The reason … we don't know much about this region at all is because it's so huge," Waldrop said. "It's very difficult to see it all at once. We've taken plenty of measurements near Earth's surface, so to speak, the exosphere extends almost halfway to the moon around 100,000 miles away, so being able to get far enough away and take a picture of it has only been done four times in the past and we'll be doing it four times every couple hours."
After launching, Waldrop said it will take GLIDE about four months to reach the exosphere. After one year of design review, she said construction of the spacecraft will start in 2022.
---