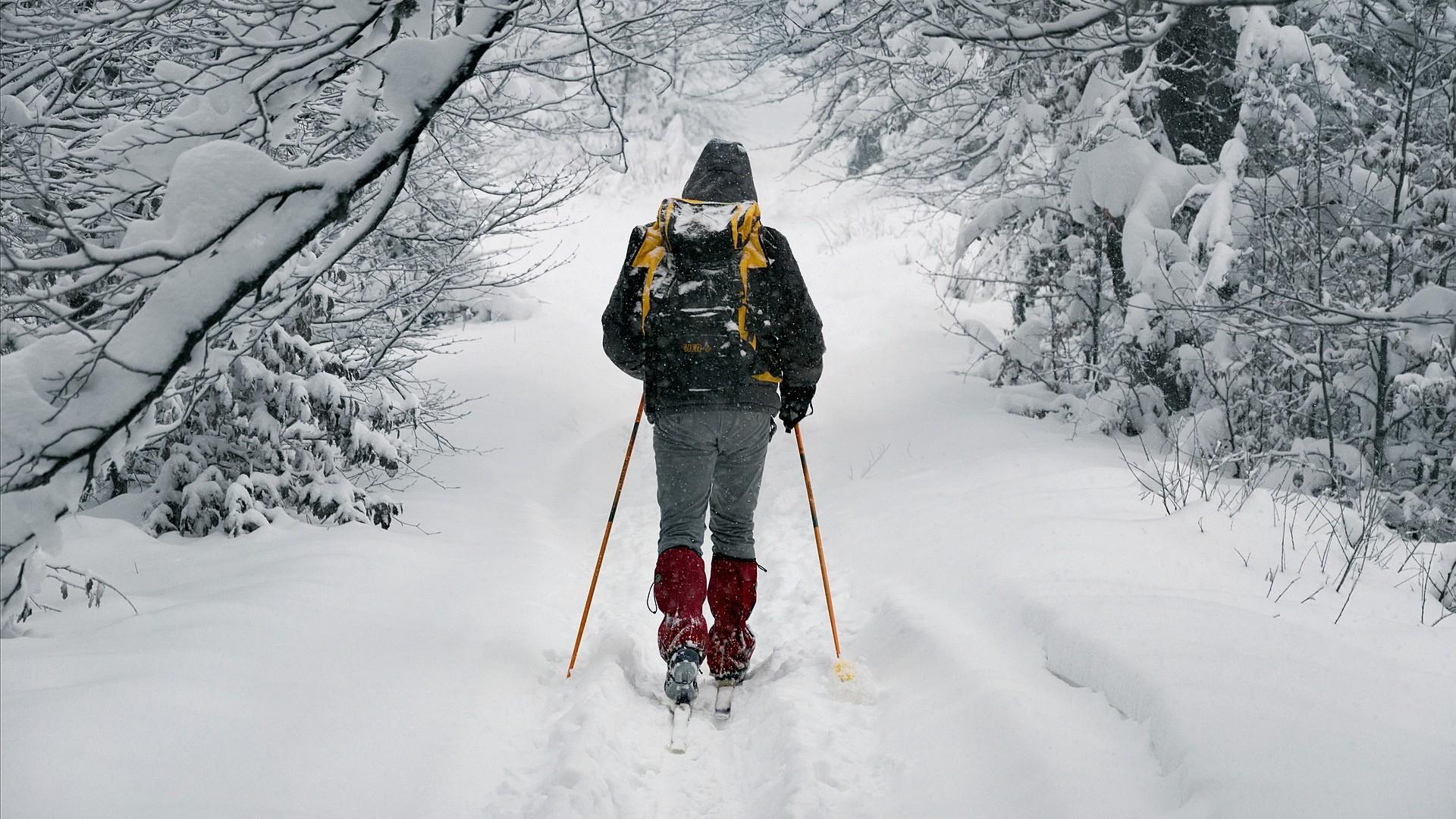 (Jerzy Górecki / Pixabay)
Throughout the coronavirus pandemic, forest preserves in Cook County have provided visitors with plenty of outdoor space to roam and exercise, and they remain open for winter excursions.
"During these months, staying away from crowds, carefully navigating indoor spaces, the forest preserves have offered a place to enjoy ourselves in a manner that's safe (for) social distancing," said Cook County Board President Toni Preckwinkle on Monday morning. "Across Cook County, (the) preserves are a place to practice self-care, renew and rejuvenate your mind and body. But for those unfamiliar with the preserves during the colder months … it's very different than when you came in July."
Seasonal activities like snowshoeing, cross-country skiing and sledding replace zip lining, kayaking and canoeing. Free snowshoe rentals are offered at all forest preserve nature centers except for the Sagawau Environmental Learning Center, where you can rent cross-country skis. You can even go snowmobiling at a handful of locations, pending certain weather conditions.
"If you like winter sports or think it sounds like fun to try, go ice fishing at more than 20 lakes and ponds throughout the county," said Cook County Forest Preserves Superintendent Arnold Randall.
Record numbers of visitors have been flocking to the preserves "during this difficult and relentless time," according to Randall, who said twice as many people used preserve trails.
READ: 'Green Responders' Both Overwhelmed, Inspired By People's Newfound Love of Nature
Too many visitors at the most popular forest preserves led to weekend parking lot closures this spring. Parking is limited to 50% capacity at nature centers and select locations like the Swallow Cliff stairs to help prevent crowding, according to forest preserve staff. You can find pandemic-related capacity limits and closures on the preserve's website. While nature centers remain closed, restrooms are open and staff remain on site to answer questions, according to Randall. Picnic tables have been removed as they normally are this time of year.
Typically, fewer people venture out to the forest preserves during the winter, according to Randall, but he thinks that drop won't be as steep this year.
"In the winter, you should be ready to spend time in the elements. Dress for the weather, starting with a moisture-wicking layer base, pay special attention to your hands and feet," Randall said. "Bring water with you. With added layers and dryer air, dehydration can happen easily."
Acknowledging that the next few months may be difficult, Randall said he hopes the forest preserves can be a resource for people.
"Spending time outside in nature is always a great way to improve our health, wellness and reduce stress," said Dr. Kiran Joshi, co-lead at the Cook County Department of Public Health. "We know that winter can be incredibly tough on mental and physical health in a good year," he said, which makes it all the more important to get plenty of physical activity and stay healthy this year. "The forest preserves can serve as your gateway to healthy and active living."
Cook County Commissioner Brandon Johnson (1st District) said he recently visited the forest preserves with his three children and encouraged others to do the same.
"These have been very difficult and traumatic times for us, and we know this pandemic has been especially harsh on districts like mine where Black and Brown folks have overwhelmingly been crushed and devastated by the virus," he said. "I'm strongly encouraging and recommending that during these difficult and unprecedented times (that people) take full advantage of the forest preserves."
While visiting the preserves, officials said it's vital to follow public health guidance to stop the spread of the virus, including wearing a mask, social distancing and regularly cleaning your hands either with soap and water or hand sanitizer.
And before you make the trek to one of the preserves, be sure to check for any pandemic-related closures.
Contact Kristen Thometz: @kristenthometz | (773) 509-5452 |  [email protected]
Note: An earlier version of this story incorrectly explained parking capacity limits. The story has been updated.
---