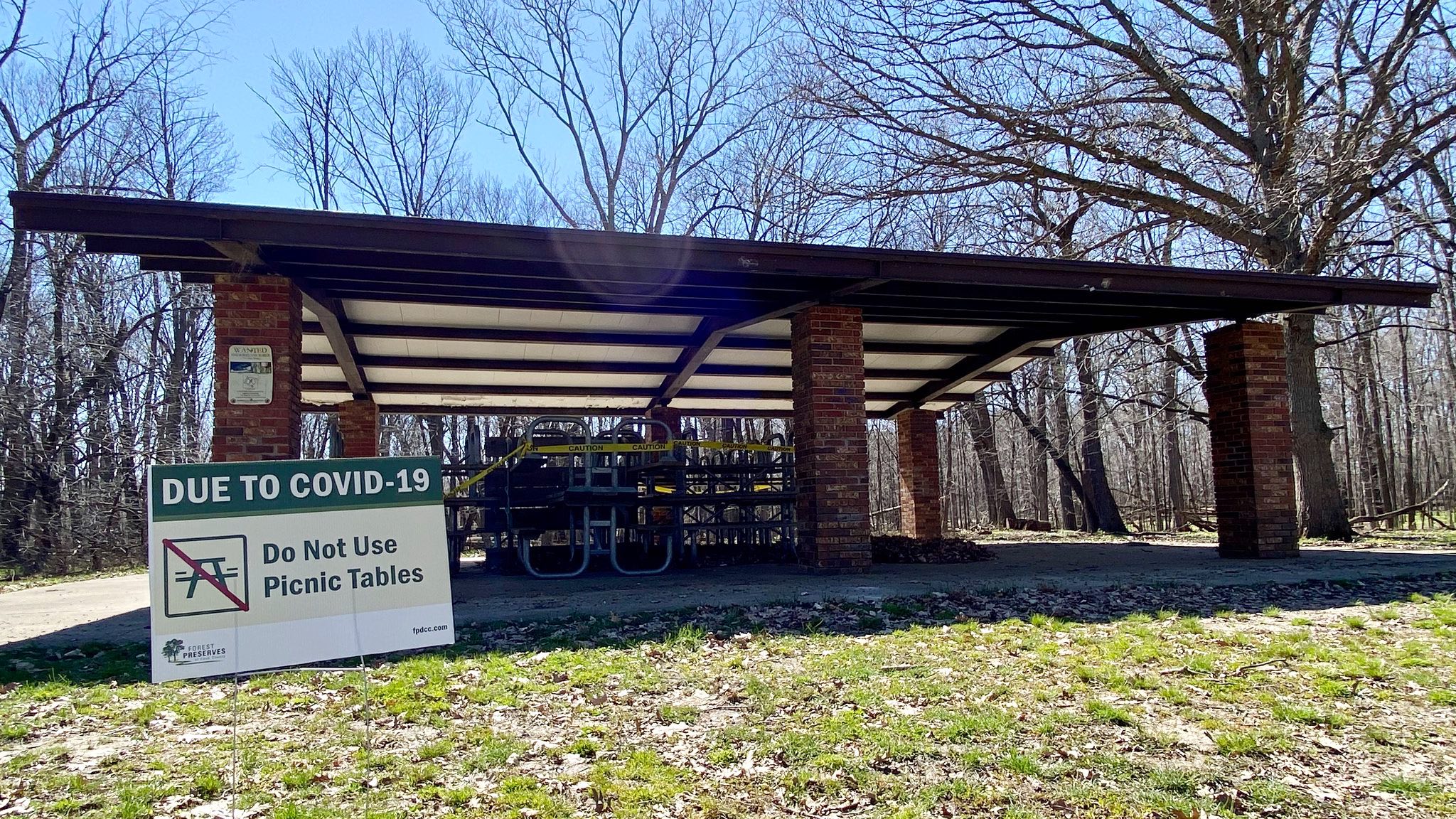 Too many visitors are flocking to the most popular forest preserves and ignoring social distancing rules. (Raed Mansour / Flickr)
Parking lots at the most popular forest preserves in Cook County will be closed on weekends through the end of May, Cook County Board President Toni Preckwinkle announced Friday.
The move was prompted by an influx of visitors in recent weeks, and concerns that many guests are ignoring the social distancing rules that have been established to stem the spread of COVID-19, Preckwinkle said.
The following preserves will be closed Friday through Sunday through May 31: Bunker Hill, Busse Woods, Catherine Chevalier Woods, LaBagh Woods, Maple Lake, Pulaski Woods, Saganashkee Slough and Wolf Road Woods. 
The closing of parking lots is intended to curb the large number of people flocking to certain preserves as an escape from the city during the state's stay-at-home order, a situation only likely to worsen as the weather warms up, said Preckwinkle. Limited access should have the effect of lowering visitor counts.
Arnold Randall, general superintendent for the forest preserves, said visitors have been observed holding cookouts, meeting in groups and using picnic tables and closed restrooms.  
Forest preserve police have been instructed to issue citations and fines up to $500 to people demonstrating "willful disregard" of social distancing guidelines and other rules that are in effect during the pandemic, Randall said.
Trails, prairies, woods and waterways remain accessible for people to enjoy as a respite, he said, and emphasized that the most recently announced closures apply just to the parking lots not the preserves themselves, though that policy could be revisited.
"We are seeing unprecedented interest in our forest preserves. In a normal year, that would be great news," Randall said, but 2020 is not a normal year.
Parking restrictions are also in place at a number of forest preserves in DuPage County, including Waterfall Glen, to discourage congestion and overcrowding. 
Before heading to a forest preserve, officials encourage people to check for the most recent updates online.  For DuPage County information, click here; for Cook County, click here.
On a positive note, state parks, which have been closed since mid-March, will begin a phased reopening, Gov. J.B. Pritzker announced Thursday.
Contact Patty Wetli: @pattywetli | (773) 509-5623 |  [email protected] 
---