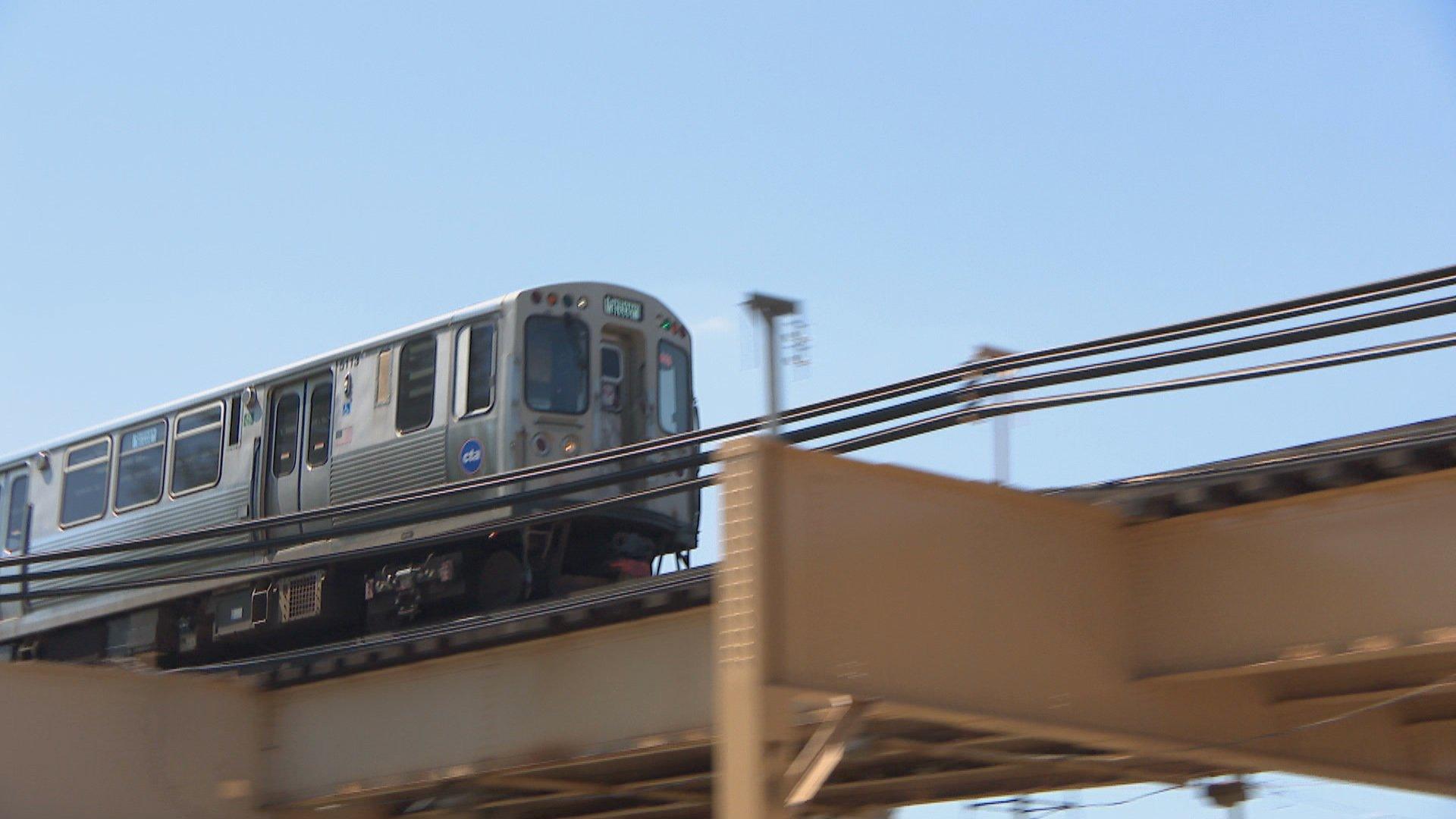 (WTTW News)
The Chicago Transit Authority announced Monday it's received federal approval to enter the next phase of its massive Red Line Extension effort, which aims to carry the agency's busiest rail line beyond its current endpoint at 95th Street to the city's southern limits near 130th Street.
The CTA hopes to fund about half of the $2.3 billion project — the largest in the agency's history — with grant money from the Federal Transit Administration. To qualify for that money, transit agencies must go through a two-year "project development" phase, which will start right away. By the end of those two years, the CTA must have finished 30% of the design and completed a final review of the project's environmental impact. It also has to identify about 30% of the funding that isn't coming from the federal government — a requirement already met by a $310 million allocation in the agency's 2020 capital budget.
"While this year has brought forth a tremendous amount of uncertainty, one thing that remains certain is CTA's unwavering commitment to advancing the Red Line Extension project," CTA President Dorval Carter, Jr. said in a statement. "A project of this magnitude requires careful planning and design, which I'm proud to say has been done and will continue every step of the way as we work to advance this transformational project that will benefit the Far South Side and the entire City of Chicago."
The extension, which has been discussed as far back as the 1950s, is estimated to cut commute times significantly for many Far South Siders. The CTA says it's made enough headway on the project that if all goes to plan, construction could begin in 2025, with service starting in 2029.
The extension would run largely alongside an existing Union Pacific rail line, with stations at 103rd Street, 111th Street, Michigan Avenue at 115th Street and 130th Street. The CTA says it plans to host a series of virtual meetings in early 2021 focused on the areas near each of the four stations.
The agency also recently held meetings on its Transit-Supportive Development (TSD) plan tied to the extension. It's a broader effort than Transit-Oriented Development, which encourages homes and businesses near transit.
The CTA says its TSD plan will cover a broad swath of the Far South Side rather than just the immediate area around the four proposed stations that make up the Red Line Extension – from 95th Street to 138th Street, and from Ashland Avenue to Stony Island Avenue. The effort is meant to boost economic development, keep the area affordable, attract private sector money, and make it easier for people to get around using many forms of transportation, including walking and biking.
Note: An earlier version of this story incorrectly stated that construction on the project could start a year earlier than originally planned. The story has been updated.
---