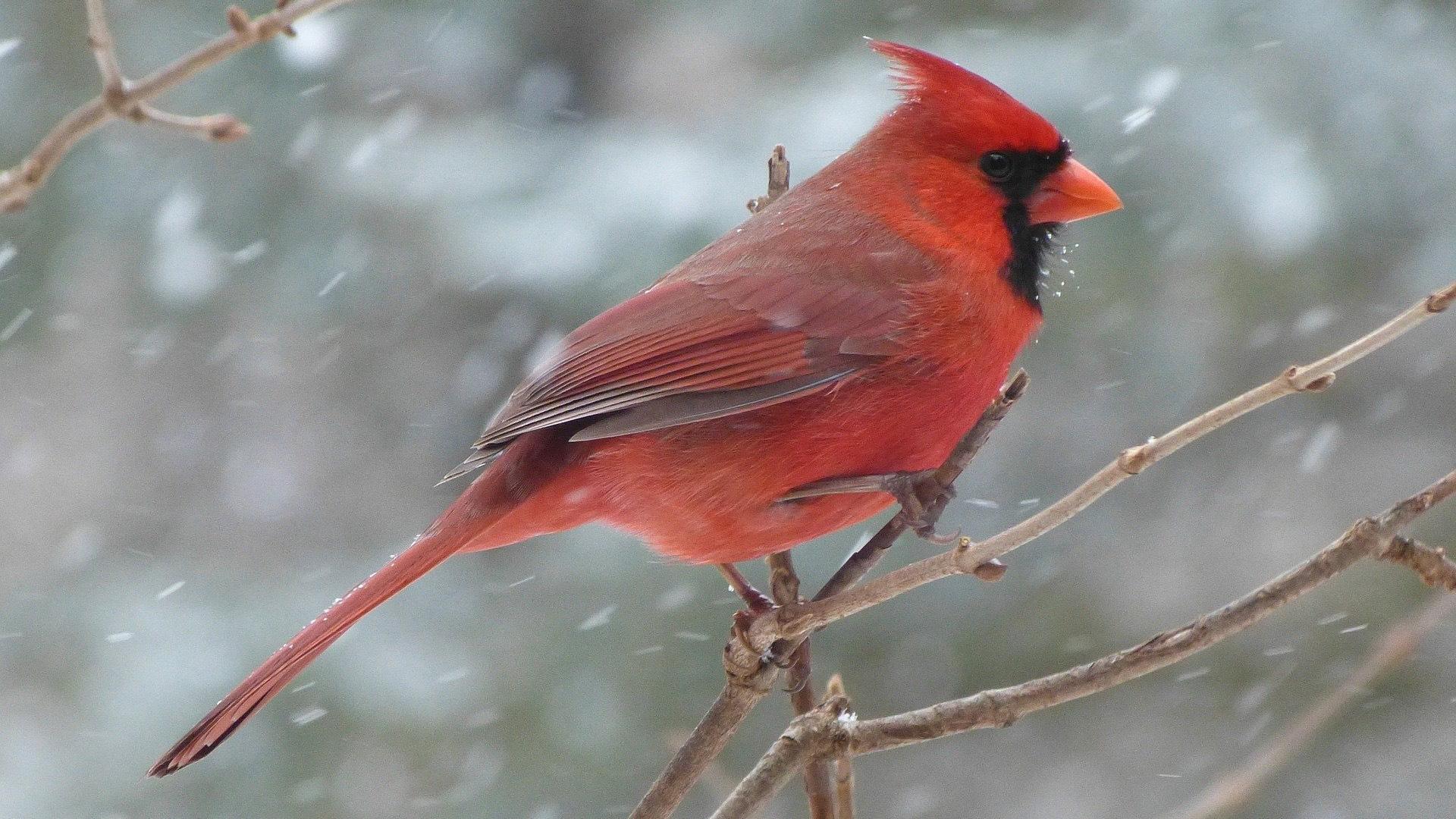 Cardinal. (tlparadis / Pixabay)
There's a Christmas bird count underway, and it has nothing to do with the number of swans a'swimming or geese a'laying.
For the 121st year, the National Audubon Society is conducting its annual bird count, a community science project running through Jan. 5. Tens of thousands of bird lovers are expected to contribute to the effort, one of the world's longest-running wildlife censuses, according to organizers.
"Birds are important environmental indicators, so whether you are new to birding or an expert, every action and data collected during Christmas Bird Count is important to help tell us about the quality of the environment and how we can take conservation action," Nat Miller, conservation director for Audubon Great Lakes, said in a statement.
The "count" is actually an aggregation of data from scores of individual count circles, all 15 miles wide and each led by a "compiler" who's responsible for submitting observations to Audubon. Volunteer participants tally all birds seen or heard within their given circle on a selected day. "All" birds means the total amount, not just the species — so, three French hens, not just "French hen." The goal is to obtain a sense of the health of an area's total bird population.
Coupled with data from other surveys, the Christmas count — in particular the long-term perspective it provides — gives researchers and conservationists a good picture of how North America's bird populations have not only changed in numbers but also how they've moved over time.
Decades of Christmas count data was recently used to demonstrate a decline a nearly 3 billion North American birds since 1970. The information also measures how birds are responding to climate change by tracking their ranges, which helps conservationists develop strategies to protect birds and their habitat, according to the National Audubon Society. 
One recent example taken from the Great Lakes has been the shift in migratory habits of the sandhill crane. The birds are now turning up in Christmas counts far north of their typical southern wintering grounds. 
In 2019, the Christmas count included a record-setting 2,646 count circles: 1,992 counts in the U.S., 469 in Canada, and 185 in Latin America, the Caribbean, Bermuda and the Pacific Islands. More than 81,000 volunteers took part and tallied more than 42 million birds, representing more than 2,500 species. The total was 6 million fewer than in 2018, which was itself a very low number historically, according to the National Audubon Society. Additional research is being discussed to determine a cause.
The Christmas count is open to birders of all skill levels. Interested in volunteering? Get general information here, and find the location of count circles in the Chicago region here.
Contact Patty Wetli: @pattywetli | (773) 509-5623 |  [email protected]
---