Chicago is famed for its patchwork of neighborhoods, each with its own distinct character. But the boundaries that frame these neighborhoods can also divide those who live within them.
In a year marked by racial reckoning, a new generation of activists and organizers are working to build on past coalitions, bring Chicago's Black and Brown communities together and end the systemic inequities that have persisted in our city for decades.
Increase the Peace Executive Director Berto Aguayo says the city's map itself is a symptom and a source of the divide between Black and Latino Chicagoans.
---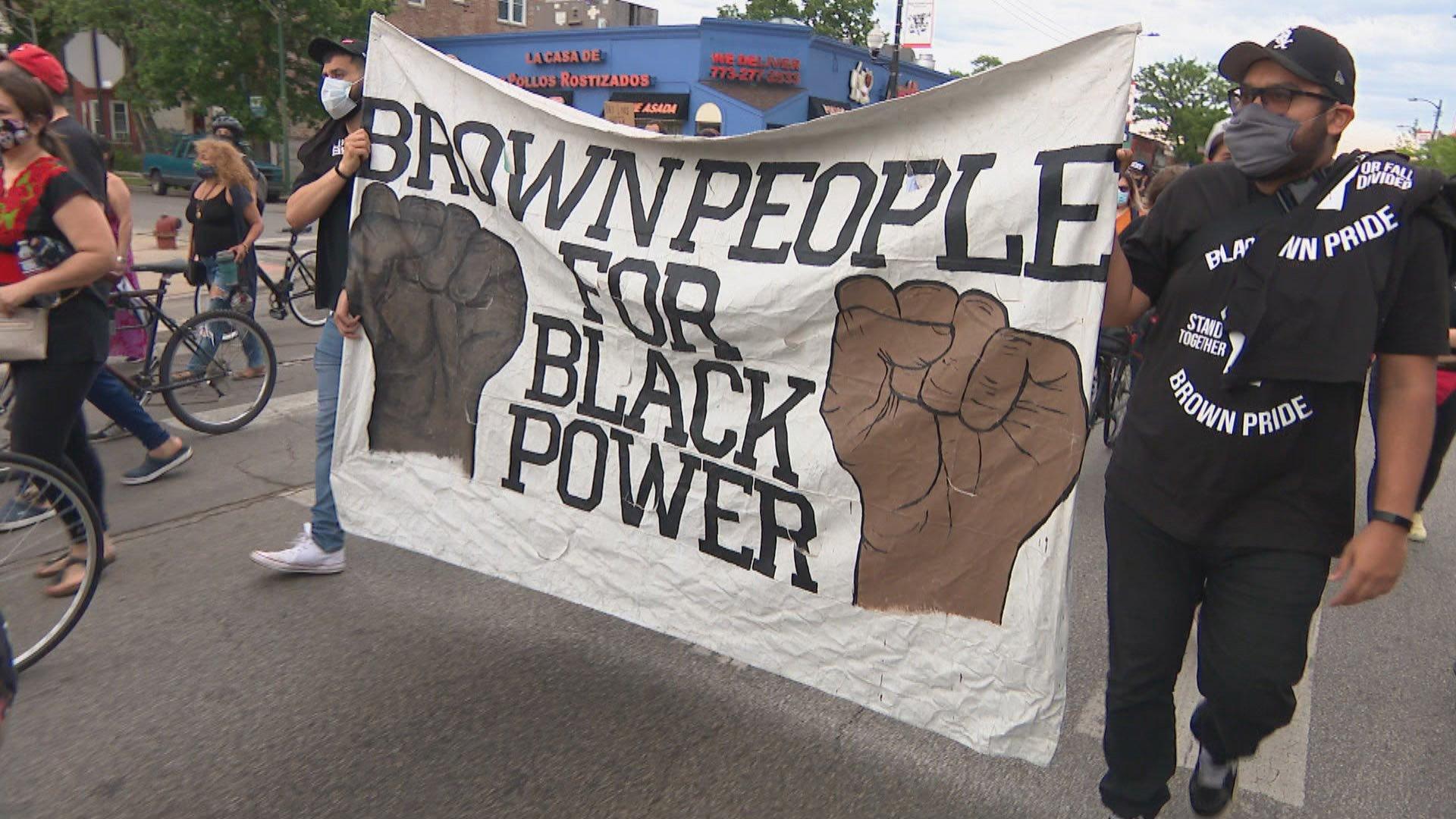 This is part two of a Voices crossover event. Watch part one of this conversation on "Chicago Tonight: Latino Voices." 
---
"Chicago is one of the most segregated cities in the country and it is one of the many tools that people in power have used to systematically cause a rift between Black and Latino communities," Aguayo said.
Latino Policy Forum Executive Director Sylvia Puente agrees with that assessment. "Chicago's historic patterns of segregation make organic coalition building challenging. It needs to be intentional," she said. "Given that the resources distributed by government align with these residential patterns of segregation, there is not a lot of incentive to build coalitions."
But Social Change co-founder Todd Belcore says there's plenty of reason to believe in Black and Latino unity yielding political gains.
"When you look at the coalitions that got people like Kim Foxx elected to her first term with nearly 60% of the vote, to 28% for Anita Alvarez, in a crowded race — that was because Black and Brown people decided to back a candidate they felt backed them," Belcore said.
He emphasizes all the struggles the two communities share. "They've both been robbed of their land. They've both been brutalized and been forcefully separated from their families. Experienced unspeakable cruelty. Now, they've both decided enough is enough and are standing up to proclaim that side by side," he said.
Laura Washington says for both Blacks and Latinos, there is much to gain from a robust partnership.
"We don't realize that we share many challenges and could accomplish more by working together. Challenges like health disparities, as underlined by COVID; crime, lack of economic development in our communities; racism. Black and Latino voters propelled Joe Biden into the presidency. They should capitalize on that by finding common ground to push for change. The conversation around racial equity has revealed opportunities for Blacks and Latinos to work together," she said. "Let's hope that bears some fruit."
---