Renaming 17 miles of Lake Shore Drive for Jean Baptiste Point DuSable, Chicago's first permanent non-Indigenous settler, would be a massive undertaking without precedent in the city's history, city officials told aldermen Friday.
First proposed by Ald. David Moore (18th Ward) in 2019, the measure gained new life amid the nationwide reckoning with systemic racism prompted by the death of George Floyd in Minneapolis police custody on May 25 and the widespread protests that followed.
Chicago Department of Transportation Commissioner Gia Biagi told a Friday meeting of the City Council's Committee on Transportation and Public Way that she agreed that it was "long overdue" for the city to honor DuSable, echoing Mayor Lori Lightfoot. 
However, Lightfoot has not yet publicly backed the effort to rename Lake Shore Drive, saying in a statement that she looked forward to "continuing the conversation with the various stakeholders to find a way to enshrine [DuSable's] legacy."
Changing Lake Shore Drive's name would require updating city maps that power geolocation services as well as databases maintained by the city's police, fire, and emergency communication departments. Street signs as well as directional placards at CTA and Metra stations would also have to be replaced, Biagi said.
"In terms of scale, this would likely be the most significant street name change in our history for many reasons," said Biagi, who could not estimate the cost of the change on Friday.
Transportation Committee Chair Ald. Howard Brookins (21st Ward) said a vote on the name change could come before April.
More than a dozen members of the public, several of them part of the Black Heroes Matter effort, urged aldermen to act with urgency.
Tyrone Hawthorne, who performs spoken-word poetry as Blaq Ice, told aldermen they had an "opportunity to right a 183-year wrong" of "not acknowledging the founder of our city."
DuSable Drive "falls trippingly off the tongue," said retired Judge Shelvin Louise Marie Hall.
Moore said he was moved to act to rename all of Lake Shore Drive — one of the city's iconic thoroughfares, immortalized in song and films — for DuSable after a Chicago River boat cruise that included a lecture on Chicago history failed to mention DuSable, a Black man who created a successful trading post and farm along the river's northern bank near Lake Michigan in the late 1770s that became Chicago.
"That cut me in the heart," said Moore, whose South Side ward includes Englewood.
Moore said he did not know that Cook County Board President Toni Preckwinkle also tried to rename Lake Shore Drive for DuSable when she was the 4th Ward alderman in 1993, only to have the proposal scuttled by former Mayor Richard M. Daley who said the city could not afford the cost. 
"The time is now, the time is right, now," Moore said.
It is not enough to have a bust of DuSable on the Chicago Riverwalk, Moore said.
The Michigan Avenue bridge over the Chicago River bears the honorary designation of DuSable Bridge, and the construction of two towers at 400 S. Lake Shore Drive will fund the long-delayed completion of DuSable Park on an adjacent 3.3-acre peninsula.
Former Mayor Harold Washington first proposed creating the park to honor DuSable in 1987.
After hearing from people concerned that renaming the inner and outer portions of Lake Shore Drive would create a costly bureaucratic nightmare, Moore said he agreed to revise his proposal to only rename the outer portion of Lake Shore Drive. That would only affect three or four Chicago harbors, he said.
"I know how to compromise," Moore said.
The limited impact of the revised proposal on people's homes and businesses means that opposition is not rooted in fiscal concerns, said Ald. Sophia King (4th Ward), one of nine co-sponsors of Moore's effort.
"When you really peel it apart, it comes from a place of fear, of ignorance, of racism," King said.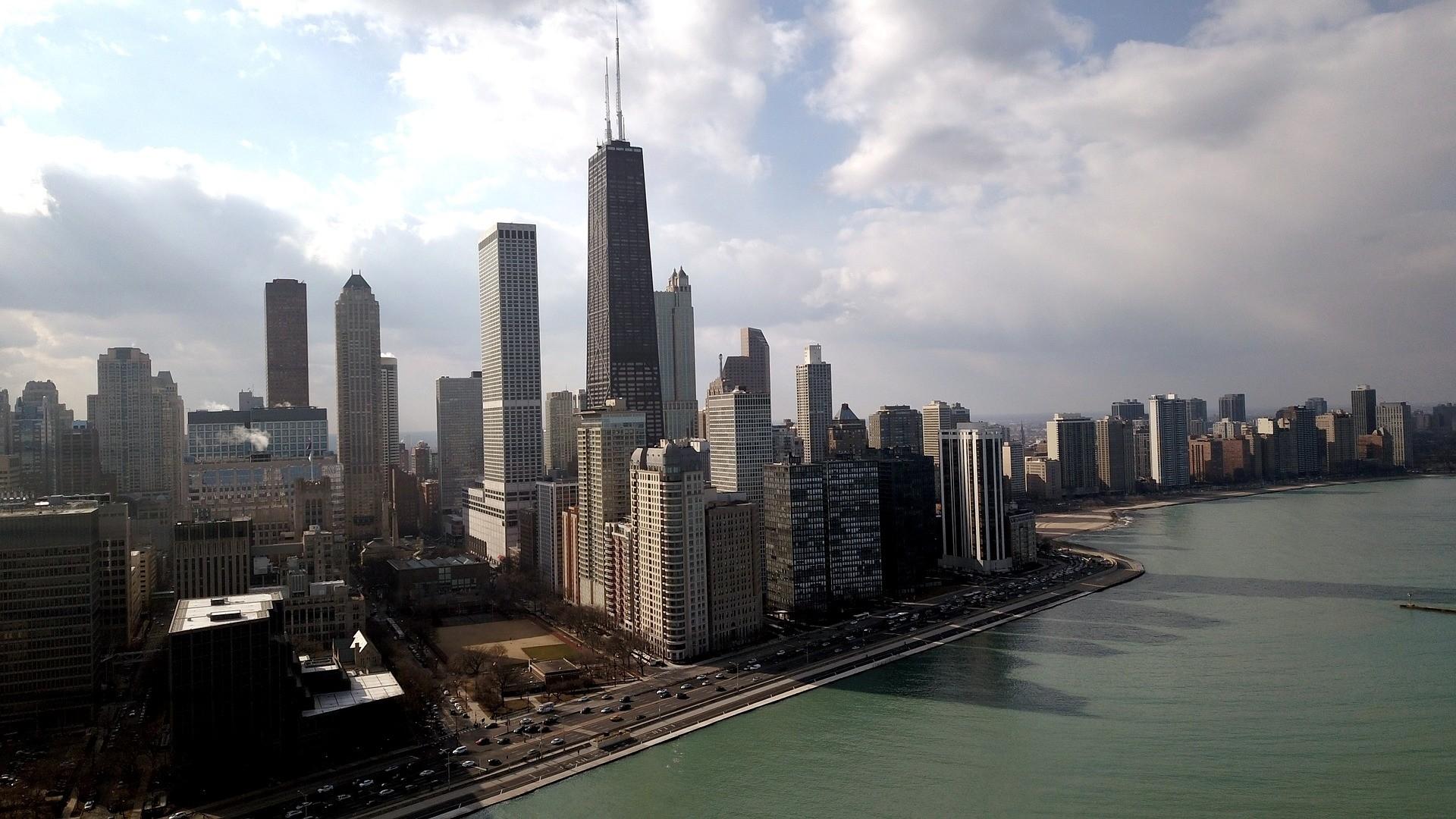 (docaz / Pixabay)
In addition to the harbors, the change could also affect Lake Point Towers, Biagi said, and would force the city to clearly define where the outer portion of Lake Shore Drive starts and stops.
If the name of the entire Lake Shore Drive was changed, it would impact 12,000 residences in 100 buildings, including all of the Museum Campus, Biagi said.
However, Ald. Ed Burke (14th Ward) said he would need more information about the impact on Chicagoans before he could support a change that he called "troubling." Burke warned that thousands of Chicagoans would have to update drivers' licenses and insurance policies.
That would be "unprecedented," said Burke, who was indicted in June 2019 on 14 counts of corruption and is awaiting trial. Burke, who has pleaded not guilty, led a group of white aldermen who opposed Washington, the city's first Black mayor, at every turn during the 1980s.
Moore was incensed by Burke's comments, and accused him of playing politics.
"This is some bs to start out this thing with fearmongering, because that part was taken off the table and shouldn't even be brought up in this discussion," Moore said. 
Street renamings have long been controversial in Chicago.
King and Ald. Brendan Reilly (42nd Ward) led the push to rename Balbo Drive — named after a member of the Italian fascist movement during World War II — for civil rights icon and investigative journalist Ida B. Wells in 2018, only to face concerted pushback from Italian American groups.
Instead, they agreed to drop that proposal and rename Congress Parkway Ida B. Wells Drive.
In 2013, former Mayor Rahm Emanuel dropped an effort to rename Stony Island Avenue after civil rights leader Bishop Arthur Brazier, who led the Apostolic Church of God. But business owners and aldermen objected, and Emanuel scuttled the plan.
A commission formed by Lightfoot in August after protests forced her to remove the city's statues of Christopher Columbus has yet to complete its work assessing memorials, monuments and other art across Chicago as part of a "racial healing and historical reckoning project" designed to "develop a framework for marking public space that elevates new ways to memorialize Chicago's true and complete history."
Contact Heather Cherone: @HeatherCherone | (773) 569-1863 | [email protected]
---
Note: This story was originally published Dec. 11, 2020. It has been updated to include our "Chicago Tonight" conversation with Alds. David Moore and Brian Hopkins.
---