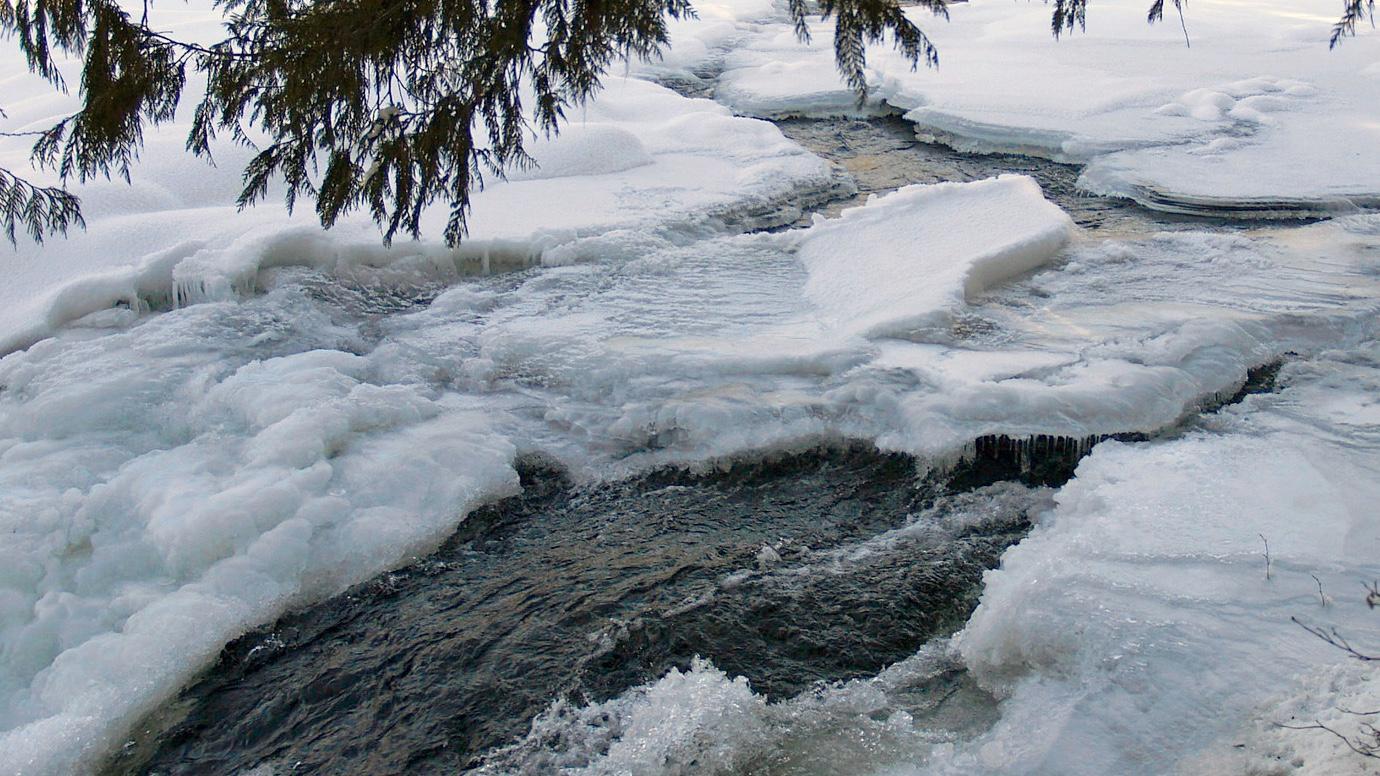 River ice. (ArtTower / Pixabay)
It's not every day a person gets to be a hero just by filling out a Google doc.
But that's what's required of Ice Spotter volunteers with the National Weather Service. The gig requires weekly monitoring of ice conditions on Chicago-area rivers, and then entering the information into a form. The data is crucial to early detection and warning of ice jams, and the potential for floods.
Flooding caused by ice jams tends to be highly localized, and gauges positioned elsewhere on a waterway won't detect the condition. There's simply no substitute for manual spotting, according to the weather service, but the agency doesn't have the manpower to blanket the entire Chicago region.
Volunteers, which the weather service is actively recruiting for the 2020-21 season, fill that gap. If you live near a river and are willing to step outside every Monday through March 31 for a look-see, congrats: you're qualified.
Ice jams typically form on rivers at sharp meanders, constrictions such as bridges, or obstructions such as islands, according to the National Weather Service. The Kankakee, Fox and Rock rivers are all repeat offenders when it comes to jams. Indeed, weather service records show that many of the Kankakee River's crests are due to ice.
Information submitted by Ice Spotters will be used in weekly ice reports, as well as alerts and maps. 
Volunteers will be trained in the reporting procedure, which entails providing information such as the amount of ice cover observed, trends (more or less ice than previous week) and type of ice. There are more than a half-dozen types, including our new favorite weather term: frazil ice, which forms in super-cooled, turbulent water.
For more information or to sign on as a volunteer, email [email protected] or call 815-834-1435 or 815-963-5913.
Contact Patty Wetli: @pattywetli | (773) 509-5623 |  [email protected]
---