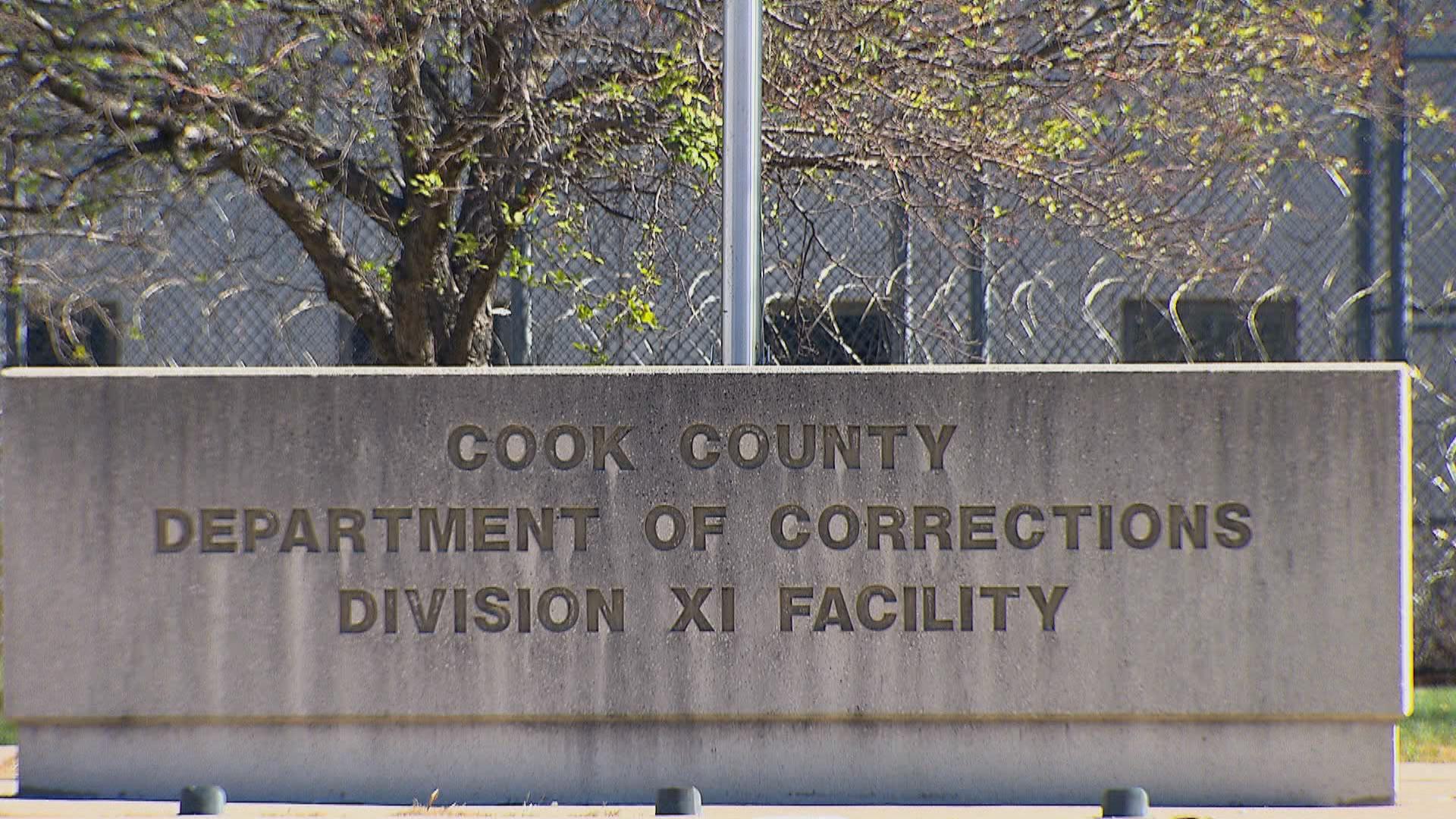 Cook County Jail (WTTW News)
In-person visits at the Cook County Jail are once again being suspended as Chicago and Cook County continue dealing with a second surge of COVID-19.
The Cook County Sheriff's Office announced that beginning Monday, it will temporarily halt visits at the jail. The move comes on the same day a new citywide stay-at-home advisory goes into effect in Chicago.
"While (the Cook County Department of Corrections) has had great success containing the virus, given the strong encouragement by state and local health officials to promote staying at home and the current test positivity rates in the community, this temporary modification will help protect the health and safety of staff and detainees," the Sheriff's Office said in a statement.
As of Sunday evening, there were 127 detainees at the jail who are currently positive for COVID-19, along with 60 correctional officers and 59 other Cook County Sheriff's employees.
Seven detainees this year have died after testing positive for the disease.
The Sheriff's Office previously suspended in-person visits in the spring during the start of the coronavirus pandemic, but those resumed in June using outdoor, socially-distanced visitation areas in the jail.
Last week, Sheriff Tom Dart expressed concern that surging COVID-19 rates in the community could soon result in more cases at the jail.
Chicago's rolling seven-day positivity rate is 15.7%, according to data from the Chicago Department of Public Health. That's up from 12.3% a week ago.
During the pandemic, the Sheriff's Office created a 500-bed isolation and care facility for detainees with COVID-19, and worked to institute social distancing and provide detainees with personal protective equipment to prevent spread of the disease.
But the office was also sued in federal court by local activists seeking the release of older and medically vulnerable detainees.
In July, a report from the Centers for Disease Control and Prevention, as well as officials from Cook County Health, found that the use of "aggressive intervention strategies" and widespread testing helped to successfully mitigate the spread of COVID-19 inside the jail.
Video visits will continue at the jail, and the Sheriff's Office said in-person visits will be allowed again "as soon as it is safe to do so."
Contact Matt Masterson: @ByMattMasterson | [email protected] | (773) 509-5431
---