(Jürgen Polle / Pixabay)
Mayor Lori Lightfoot urged all Chicagoans on Thursday to stay home for 30 days to stop a prolonged and harrowing surge in the number of confirmed cases of the coronavirus and avert the deaths of another 1,000 Chicagoans from COVID-19 before the end of 2020.
"Chicago has reached a critical point in the second surge of COVID-19, demanding that we undertake this multifaceted and comprehensive effort to stop the virus in its tracks," Lightfoot said.
Chicagoans "must cancel their traditional Thanksgiving plans," Lightfoot said.
The city's COVID-19 test positivity is 14.1%, according to the Chicago Department of Public Health. Seven days ago, it was 10.9%.
---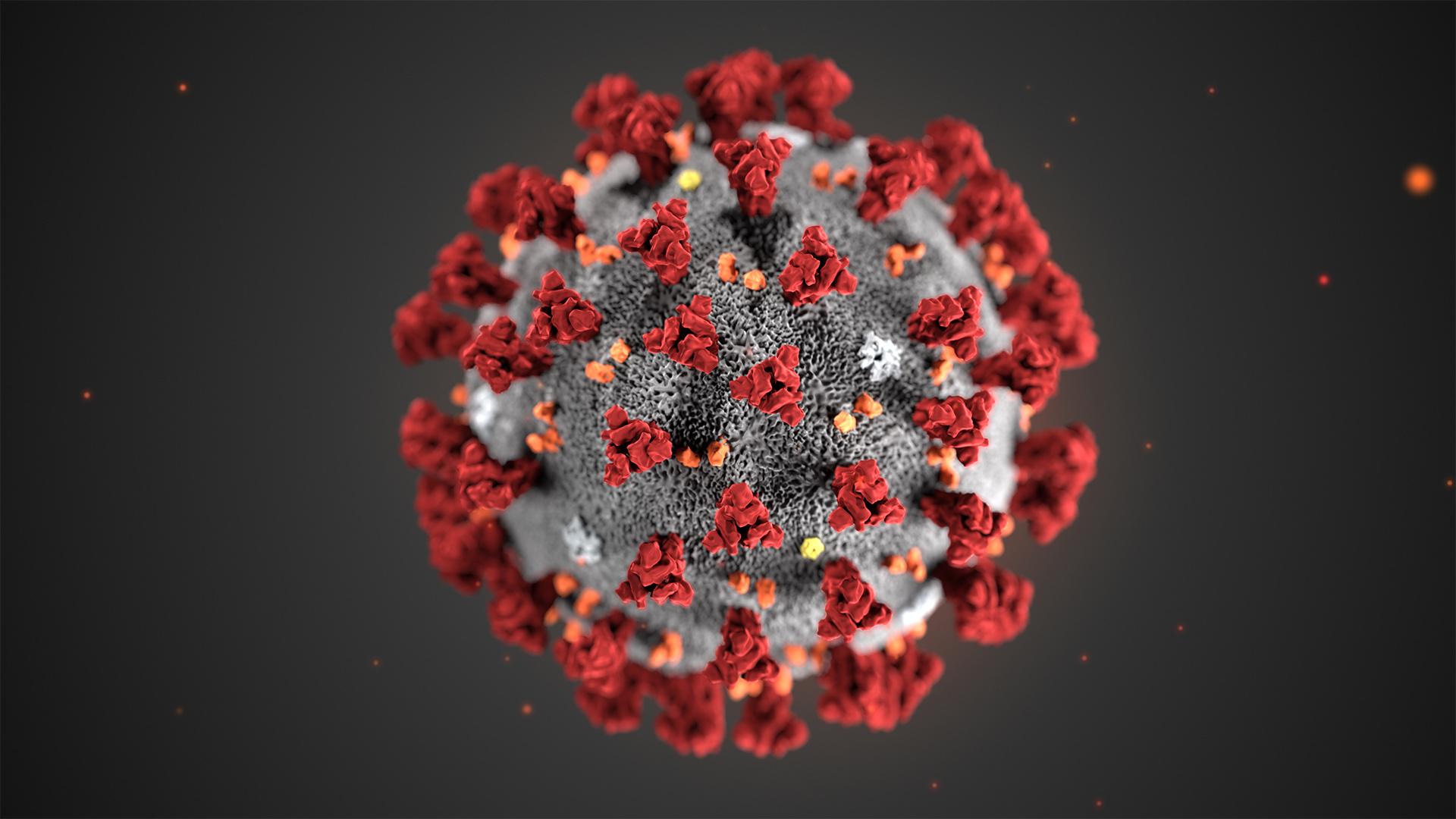 WTTW News is renewing its commitment to covering COVID-19. Find our full coverage of the pandemic here.
---
There is now an average of 1,920 confirmed cases of COVID-19 per day, based on a seven-day rolling average. That's up 36% in a week, according to city data.
That represents a new peak for the coronavirus pandemic in Chicago, outpacing the worst days during the spring surge of March, April and May, Lightfoot said.
Lightfoot said the projections of another 1,000 deaths in the next 49 days "grabbed her by the throat."
An average of eight Chicagoans died every day this week from the disease, up from five last week, according to city data.
Chicago is on the verge of a catastrophe, said Dr. Allison Arwady, commissioner of the Chicago Department of Public Health.
"The data are troubling, and I'm very concerned we could be looking at tens of thousands of more cases, which would overwhelm the health care system and lead to hundreds more deaths," Arwady said in a statement.
Arwady told reporters she was more worried Thursday than at any other point in the pandemic.
"We are in uncharted territory," Arwady said.
Chicago does not have enough tests to meet the current demand, nor does it have enough investigators to trace outbreaks and stop the spread of COVID-19, Arwady said.
The new guidelines imposed by the mayor, set to take effect at 6 a.m. Monday, are advisory and do not include orders for businesses to shut down or require people to stay home, officials said.
However, the mayor's order limits all social gatherings to no more than 10 people, both indoors and outdoors. That is in line with the state's second level of restrictions, which Gov. J.B. Pritzker could announce as soon as Friday and impose on Monday.
If the current rate of COVID-19 spread does not slow, Chicago could average 4,000 confirmed cases of the coronavirus by Thanksgiving, Arwady said.
Over Lightfoot's objections, Pritzker suspended indoor dining and drinking in Chicago on Oct. 30. The regulations set by the Illinois Department of Public Health call for each set of restrictions to be in place for two weeks — and to be increased if the surge continues, as it has in Chicago.
Lightfoot said Thursday that she does not regret pushing back on the governor's order. The two have been at odds over the role bars and restaurants played in spreading the coronavirus, with Lightfoot insisting that gatherings in homes are to blame while Pritzker has cited studies and contact tracing data to justify his closure order.
Lightfoot also called on Chicago hotel operators to prevent large parties in their facilities, echoing complaints from downtown Ald. Brendan Reilly (42nd Ward) earlier this week.
However, that brought a swift rebuke from Illinois Hotel & Lodging Association CEO Michael Jacobson, who accused the mayor of spreading "falsehoods."
"While there are occasional instances where guests violate the hotel's policy on the amount of people allowed in each room, those rare cases are dealt with by hotel staff immediately and the guests are evicted," Jacobson said in a statement.
Restrictions remain unchanged on businesses, which are allowed to operate at no more than 40% of their total capacity or 50 people, whichever is less, officials said. Nonessential businesses must be closed from 6 a.m. to 11 p.m. daily, under city rules.
Investigators are poised to crack down on businesses that do not comply, Lightfoot said, specifically warning big box and grocery stores to limit capacity.
Another stay-at-home order will "completely and utterly destroy" Chicago's economy, Lightfoot said.
Instead, restrictions should be imposed with a "surgeon's knife," Lightfoot said.
Chicagoans should only leave home to go to work or school, to seek medical care or to shop for groceries or take-out meals, according to the rules.
Chicagoans should also avoid holding gatherings of any size in their homes — "even with trusted family or friends," officials said.
If gatherings in homes do take place, no more than six people can be present, according to orders issued by the Chicago Department of Public Health. Violations could result in fines, officials said.
All non-essential travel should be avoided, in keeping with new rules announced Tuesday by Arwady.
Cases of COVID-19 are rising fastest on the Northwest and Southwest sides, officials said. A team of 1,000 city workers and contact tracers will focus on those areas of the city to reach people infected with the coronavirus or who at risk of contracting it, officials said.
An outreach campaign will also be targeted to residents of those neighborhoods, officials said.
Contact Heather Cherone: @HeatherCherone | (773) 569-1863 | [email protected]
---