Early in the pandemic, reports characterized the Cook County Jail as a congregate setting hot spot for the coronavirus.
Sheriff Tom Dart's office disputes that, and said it's because the jail was doing testing for COVID-19 before other places, so it's not a fair measurement.
Regardless, Dart and the jail's medical director Dr. Connie Mennella say they took quick action to contain the virus – temperature checks, mask mandates, moving detainees to single occupancy cells, more testing – and got it under control such that the positivity rate at the jail is now lower than it is in wider Cook County.
But as cases are exploding outside, they're ticking up within the jail.
---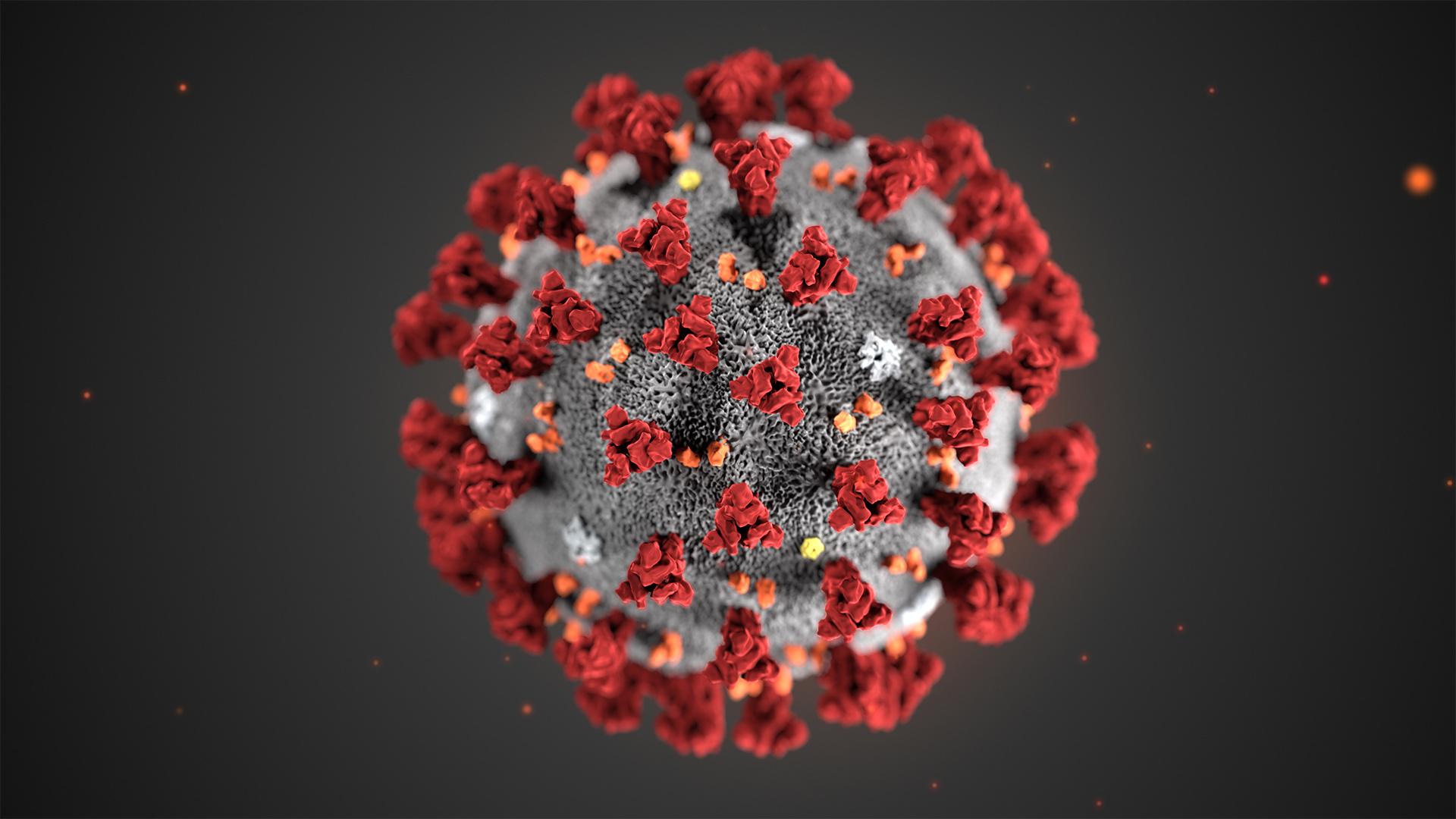 WTTW News is renewing its commitment to covering COVID-19. Find our full coverage of the pandemic here.
---
As of Wednesday evening, 83 individuals in Cook County custody are COVID-19 positive.
"We are part of the community. We may have barbed wires. We may have brick walls. They are porous. What happens in the community greatly impacts the jail and more so because we are vulnerable given the jail setting," Mennella said.
While there's been an effort to keep the jail population down, Dart said external factors are causing it to rise again, including that as the state prison system also works to keep down the population in correctional facilities, it's leaving would-be prison inmates in local jails instead of transferring them to state custody.
"We're about 100 less people than where we were when COVID started. We're still sitting on about 300 people that aren't supposed to be here, they're supposed to be in the prison system but the prison system is woefully slow in accepting people that are their inmates, not ours," Dart said. "And the court system has been very slow. The court system is operating at a third of its capacity. A year ago now they would average 300 cases getting disposed of a week. We're at about 100 right now."
Visitors have in recent months been permitted at the Cook County Jail. Dart said the visits take place outside in tents, and he is working to set up a dome so visitation can continue throughout winter.
But at Illinois' prisons, visitation has been cut off since mid-March.
That means the John Howard Association hasn't been able to send monitors to observe prison life, as it normally does.
Director Jenny Vollen-Katz said the association has surveyed inmates, to assess what COVID-19 behind bars is like.
She said there are reports of correctional officers not wearing proper personal protective equipment.
"Now I've had conversations with the department about this and they claim that they are using policies and processes that rely on testing and symptoms to make sure that they are quarantining people who tested positive together, and away from people who tested negative," Vollen-Katz said. "The people in the prisons are reporting to us that that's not what they are experiencing. You know, 'my cell mate tested positive and we're still quarantined together and I tested negative.'"
It's hard to know exactly what's happening given that it's anecdotal on both sides.
Vollen-Katz said she is in discussions with the Illinois Department of Corrections to try to arrange a way for monitors to enter and observe prison life in the age of the coronavirus, in a fashion that protects both the prison population and the monitors.
Inmates also report struggling with the ongoing changes the coronavirus has led to, including the lack of visits from loved ones.  
Even though it's not meant to be punitive she said for someone in a prison, medical quarantine feels a lot like lockdown.
"The things that were difficult to live with, conditions and depravations that are difficult on a normal day in prison are hugely increased and intensified during this time," Vollen-Katz said. "So you're not only living with fear of the virus, you know with very little control of your own environment to keep yourself safe, you're also living with a lot of increased depravation and isolation which is really taking a toll on people."
Meanwhile, advocates are pushing another means of keeping down the jail population, with an effort to get Illinois to pass a law banning the practice of cash bond, a practice which requires those charged with a crime to pay money in order to be released as they await trail.
"That has a disproportionate and negative impact on Black communities, on other communities of color and people living in poverty who then are stuck in jail simply because they don't have enough money to purchase their freedom," said director of the Chicago Community Bond Fund's Sharlyn Grace.
That concern is amplified during the pandemic, she said.
"COVID-19 shows us exactly how dangerous being in jail is. And exactly how important it is that we reduce the number of people in jails in Illinois as much as possible because people should not be sentencing to death in a county jail while awaiting trial," Grace said. 
Should the legislature meet in January for a lame duck session, the Pretrial Fairness Act (Senate Bill 4025) is among the proposals the General Assembly could consider. Gov. J.B. Pritzker supports the concept, and the Black Caucus is drafting measures seeking to end systemic racism in the criminal justice system.
Follow Amanda Vinicky on Twitter: @AmandaVinicky
---