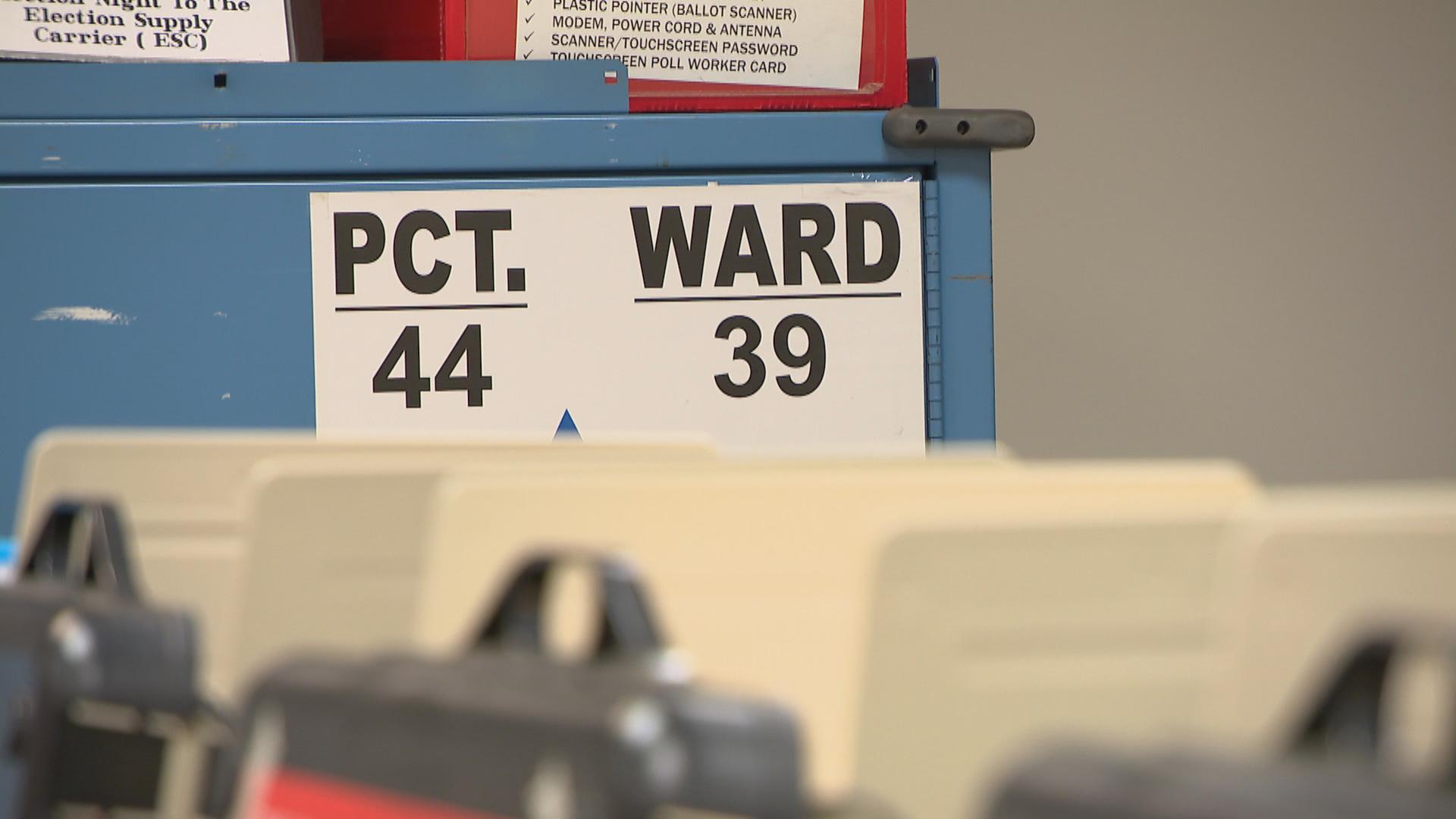 (WTTW News)
Mayor Lori Lightfoot announced Friday that she had activated the city's emergency operations center for the next 10 days as the city prepares for Halloween and Election Day amid the coronavirus pandemic.
Lightfoot and Chicago police Superintendent David Brown said there are no credible threats against the city.
However, all police officers will have their days off canceled through Nov. 2, while citywide teams will have their days off canceled for the next 10 days, Brown said.
The city is prepared to deploy between 60 and 300 garbage trucks, salt spreaders, snow plows and water trucks to protect the city's commercial districts if the election triggers unrest and violence, Lightfoot said.
That follows the plan developed by Lightfoot in the wake of unrest that swept the city during protests triggered by the May 25 death of George Floyd, and was used in early August when a second wave of unrest damaged businesses downtown and on the North Side.
"We want to be visible, but we also want to be calm and de-escalate," Lightfoot said.
Brown and Lightfoot encouraged Chicagoans to engage in "peaceful and productive" protests or celebrations after the election.
"People have a very high level of anxiety about the election," Brown said.
If unrest takes place, Lightfoot said she would not hesitate to order tougher measures, including blocking access to downtown by raising bridges, shutting down the CTA and ordering a curfew.
"What the trigger is, I'm not going to go into that level of detail," Lightfoot said. "If we need to take more aggressive measures to protect the city ... we will take those actions."
However, Lightfoot dismissed concerns that President Donald Trump may deploy federal troops to Chicago.
"That is absolutely not going to happen," Lightfoot said.
Nearly 650,000 Chicagoans have already cast their ballots, either by mail or in person at an early voting site, according to the Chicago Board of Election Commissioners. That is approximately 270,000 more than at this point before the 2016 presidential election, said Board Chair Marisel Hernandez.
It is safe to vote on Election Day, according to Dr. Allison Arwady, the commissioner of the Chicago Department of Public Health. Rules requiring masks, social distancing and hand sanitizing are in place, she said.
Approximately 13,500 election judges are set to man the polls, fueled by a surge of volunteers ages 18-24, Hernandez said.
"We feel very prepared," she said.
Voters who have not yet cast a ballot by mail shouldn't use the postal service to send it back, Hernandez said. Instead, those ballots can be cast via drop boxes at all early voting locations and Chicago Public Library branches. In addition, new drop boxes are available adjacent to Wrigley Field, home of the Chicago Cubs, and Guaranteed Rate Field, home of the Chicago White Sox.
In addition, the United Center will serve as a super site on Election Day, allowing any Chicago voter to cast their ballot, drop off a completed mai-in ballot and register to vote, officials said. The other super site on Election Day will be located at 191 N. Clark St. in the Loop. 
Contact Heather Cherone: @HeatherCherone | (773) 569-1863 | [email protected]
---