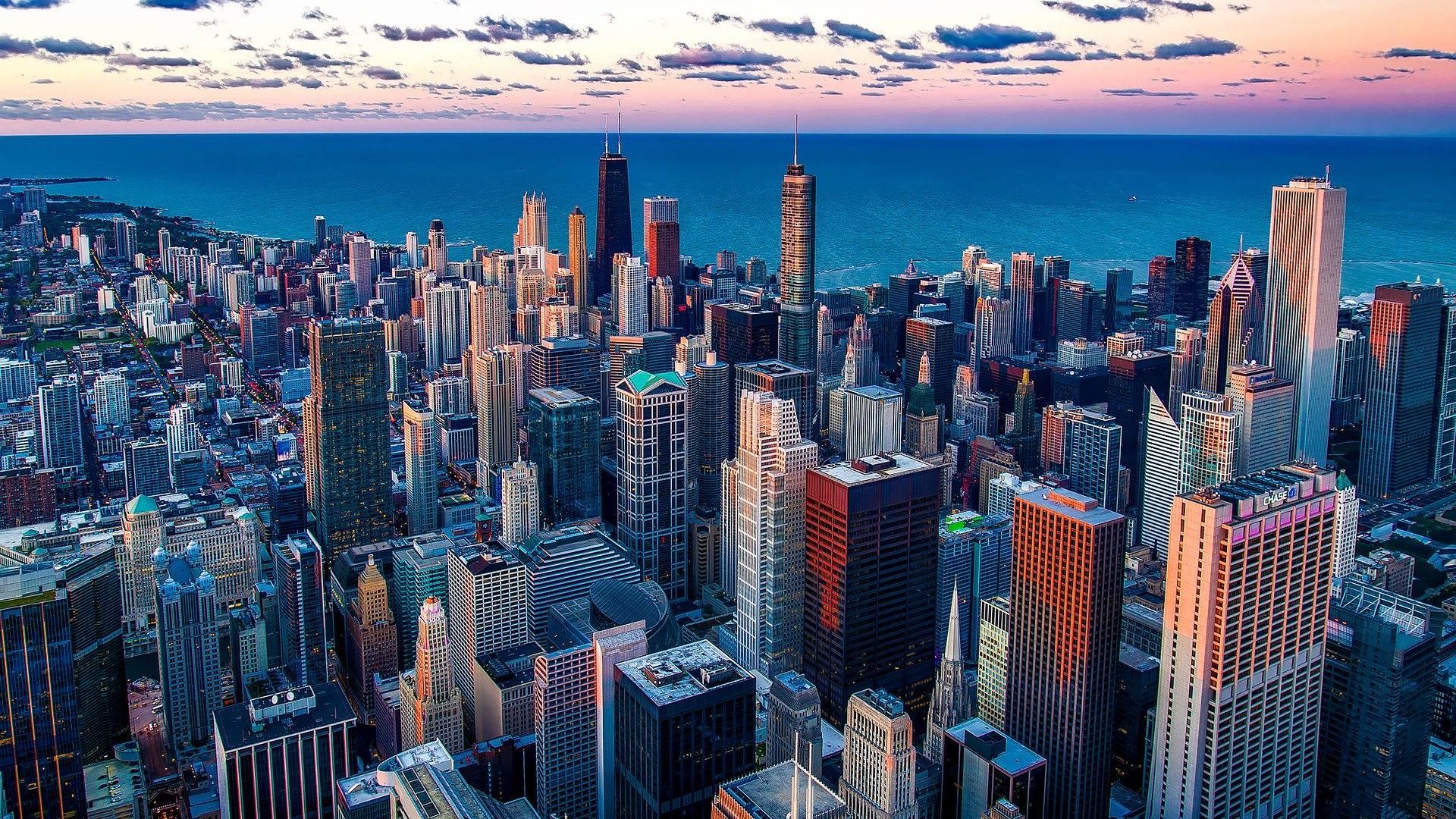 (David Mark / Pixabay)
Mayor Lori Lightfoot's $12.76 billion spending plan for 2021 fails to craft a "compassionate, bold" solution to the long-standing inequities that plague Chicago, according to the City Council's Progressive Caucus.
The 18-member caucus urged the mayor to rethink how the city funds its "broken" law enforcement system to emphasize a holistic approach focused on providing mental health services to those in crisis, as well as a safe place to live.
The city should take funds from the Chicago Police Department's $1.69 billion budget to help fill the shortfall caused by the coronavirus pandemic and the city's rising pensions bills, said 4th Ward Ald. Sophia King, the chair of the caucus.
"We need to take a non-law enforcement approach," King said. "We have to be intentional when addressing inequity. We cannot do the same thing and expect different results."
The caucus endorsed a plan from Ald. Rossana Rodriguez Sanchez (33rd Ward) that would send social workers and medical professionals – not uniformed, armed officers — to respond to those experiencing a mental health crisis.
Lightfoot's spending plan calls for 618 vacant positions to be eliminated from the Chicago Police Department. Amid calls to significantly reduce spending on police, CPD's budget will drop by approximately 3.3% to $1.69 billion in 2021.
The budget includes $656,000 for a pilot program that would pair officers with trained mental health professionals to respond to calls from people suffering a mental health crisis.
Aldermen spent nearly nine hours Thursday quizzing Supt. David Brown and the department's top brass about the department's budget. 
While progressive aldermen sought to spotlight ways to change how the department operates, other aldermen expressed alarm about the number of vacancies proposed to be eliminated from the department. That could create a "blind spot" in future years, by allowing retirements to outpace new hires, several said.
But Brown said that rules in place to prevent the transmission of COVID-19 mean the department can only train approximately 300 new officers each year, while approximately 200 officers retire annually, meaning those vacancies would not be filled anytime soon under the best of circumstances.
During his first budget hearing, Brown fielded a number of questions about the department's $125 million overtime tab in 2020. Approximately $70 million in overtime was spent this summer to respond to citywide anti-police brutality protests and unrest, Brown said.
Brown was also pressed on what the department was doing to meet the deadlines set by a federal judge to reform the department. In October, an independent monitor said the department had missed 70% of deadlines.
However, the hearings gave no clarity to questions about where progressive aldermen would cut the police department's budget, how much those cuts would total and whether they would have enough votes to pass a budget with those changes — especially in light of the mayor's opposition.
The Progressive Caucus also objected to Lightfoot's plan to lay off 350 employees, and require non-union employees to take a five-day non-paid furlough.
Ald. Susan Sadlowski Garza (10th Ward) said the employees that kept the city running during the pandemic should not be laid off.
"Cuts during a recession are a bad idea," said Sadlowski Garza, Lightfoot's pick to chair the City Council's Workforce Development Committee. "That will cause real economic plan."
In addition, instead of raising property taxes by a total of $94.9 million in 2021, the progressive aldermen urged Lightfoot to demand a larger share of the state's income tax from state lawmakers as well as the option to levy a city sales tax on services, including lawyers and accountants, and long vacant properties.
That could add $600 million to the city's coffers in 2021, with an additional $250 million coming if the graduated income tax is approved by voters next week.
However, faced with a fiscal crisis of its own, the General Assembly is unlikely to take action on any items that could allow Chicago lawmakers to raise taxes. An effort by Lightfoot in 2019 to pass legislation that would have allowed Chicago to raise real estate transfer taxes on the sale of high-end properties failed — despite a full-court press by the mayor and her lobbying team.
The caucus also endorsed a plan that would ask large non-profit entities — like universities and hospitals — to voluntarily pay a portion of what a for-profit organization would be required to pay in property taxes. The Lightfoot administration has backed testing the plan, but expressed skepticism that it is a solution to the city's budget woes.
Contact Heather Cherone: @HeatherCherone | (773) 569-1863 | [email protected]
---