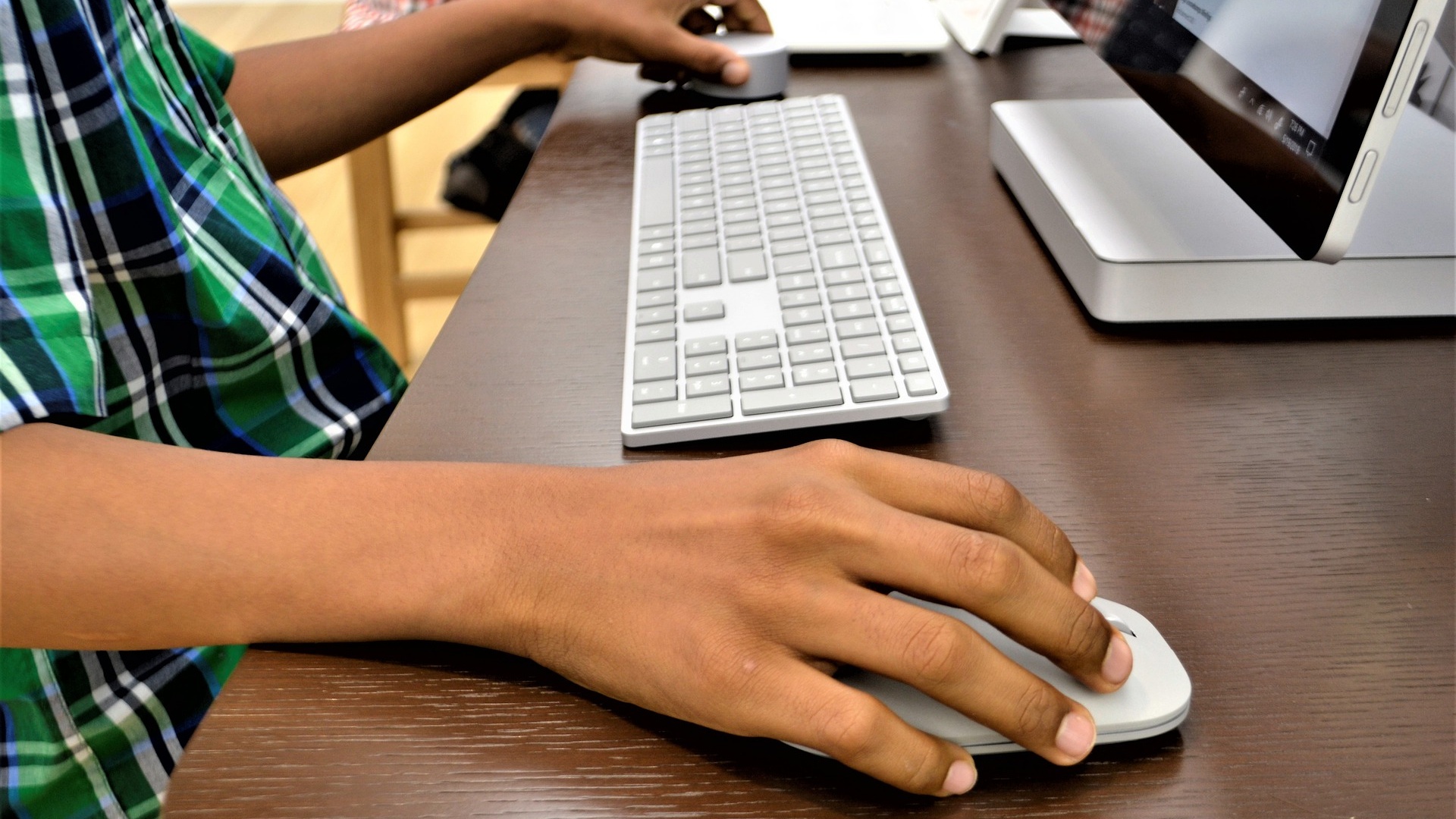 (ArtisticOperations / Pixabay)
Parents of some of the most vulnerable students in the city have until Wednesday to tell Chicago Public Schools if they're comfortable having their kids return to in-person learning next quarter. But some say they still have plenty of unanswered questions about how a return to school can be executed safely.
Sonia Lara's 13-year-old son has cerebral palsy and is in a cluster program at Burbank Elementary School in the Belmont Cragin neighborhood, an area with a COVID-19 testing positivity rate of 23%.
While remote learning has presented several issues for Lara and her family, she's chosen not to send her son back to school, in part because of the close contact he requires on a full-time basis.
"I don't see any guidelines put in place for children with behavioral issues that need that close interaction," she said. "They don't know the difference of not being close. All of these challenges and difficulties that we've faced have been worth it to keep him and my husband and my family safe."
Lara joined other parents and activists Tuesday calling on CPS to answer critical safety questions about in-person learning, including how the district plans to handle contact tracing and testing protocols at individual schools.
The Chicago Teachers Union has also raised formal complaints over the quality of ventilation and air filtration systems with district schools.
CPS has announced it will phase cluster program students – those who require a significantly modified curriculum with additional supports in separate classrooms for the majority of the day – and pre-K students back into in-person learning during the second quarter of the school year, which begins next month.
The reason why it chose those students, CPS said, is because they cannot be served well enough by remote learning.
"To be honest, remote learning is not working for a core group of our students, most notably our early learners as well as our special education students in cluster programs," CPS CEO Janice Jackson told WTTW News last week. "And so it is the district's obligation – it's a moral obligation – to make sure that those students are learning and getting access to the education they deserve."
CPS last week sent an intent form to the families of pre-K and cluster program students, asking them to indicate whether they would feel comfortable sending their kids to school. Parents have until Wednesday to answer, though they'll also maintain the option to opt out of in-person learning at any time.
On Monday, #CPSTalkToUs was trending on Twitter locally as Chicagoans expressed concerns about a return to school and questioned safety protocols as the city enters a "second surge" of COVID-19.
"I don't believe the schools are disinfected or clean, and because my son is always sick, his life is at higher risk," Maria Carrasco, the parent of a Corkery Elementary School cluster program student who has both Down syndrome and leukemia, said through a translator Tuesday. "I think CPS is seeing our children as numbers, but for us as parents, we see our children as life. They are our life."
CPS has been working with the Chicago Department of Public Health to make sure the "strongest possible protections are in place." Those include face covering requirements, daily temperature screenings, COVID-19 testing and contact tracing.
The CDPH has also been directly monitoring COVID-19 cases among students in Chicago's private and parochial schools who have already returned to in-person learning.
But CPS is coming off its highest COVID-19 case count in a single week since the pandemic began, with 29 new confirmed cases reported among adults.
Nariana Castillo, a member of the Brighton Park Neighborhood Council and mother of two CPS students, said she's frustrated and disappointed with the district's plan. Her community has a 20% positivity rate and she believes sending any students back to school without proper safety measures will only increase the spread of COVID-19.
"As a parent and community member, I'm finding it hard to understand where this is coming from," she said. "In no way, shape or form do I feel like this is the best decision for our students, teachers and parents. I have no intention of putting my children at risk, nor my family. We will not be attending school in person."
Contact Matt Masterson: @ByMattMasterson | [email protected] | (773) 509-5431
---