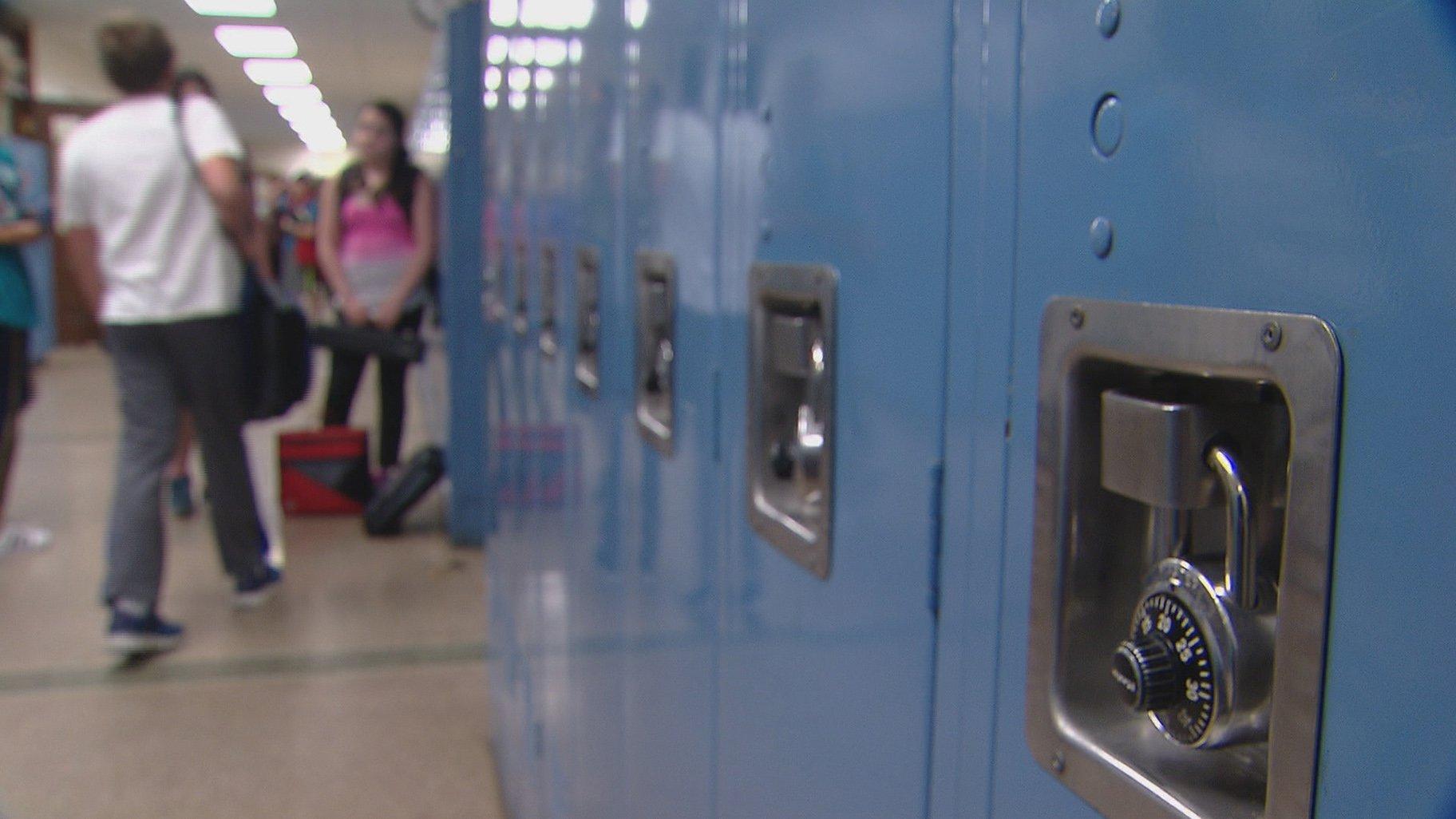 (WTTW News)
Chicago Public Schools is expected to propose a return to in-person learning for approximately 20,000 students in the district's pre-kindergarten and cluster programming next quarter.
Multiple sources told WTTW News the school district will officially make the announcement Friday morning.
Under the plan, pre-K and cluster students would return for full-day learning, five days a week, rather than the pod model the district proposed in August for older grades. According to sources, this would mean there would be no more than 30 to 40 students returning to any given school.
The district says cluster programs are designed for those students who require a "significantly modified curriculum" with additional supports in separate classrooms from general education students for the majority of the day.
A CPS source said the district has made calls to the parents of students in these two groups, and said many of them are eager to get their students back into in-person learning. 
To prepare, the district has sent independent teams to examine schools' ventilation systems for air quality and ventilation, and the district has been making fixes where necessary, according to sources.
One principal, whose school has both a cluster program and pre-kindergarten classes, said that although CPS is working to check air filtration in all buildings, that hasn't yet occurred at their school. The principal expressed concern that their school's filtration system will be inadequate for students.
Earlier this month, an independent arbitrator ruled that CPS school buildings were not yet "safe and healthful" for the hundreds of clerks and staffers who were already required to do their jobs in-person.
Chicago Teachers Union leadership has said the school district needs to do more to improve ventilation systems before students could safely return for classes. On Oct. 1, Olga Quiroga, a first-grade teacher at Funston Elementary, died of COVID-19 after making multiple trips to her school.
The union on Thursday said 25 schools have reported COVID-19 cases since the beginning of the school year, and that is with just a fraction of staffers entering buildings.
"The mayor's excuse for pushing early learners and special education students back into schools is driven by CPS claims that these students are not being served well by remote learning," the CTU said in a press release. "But CPS has rejected every Union proposal to improve remote learning for all students, or to improve services for the district's most vulnerable special needs children. And CPS had been failing special education students for years before the onset of the pandemic."
CPS is also expected to share 20th-day enrollment data and remote learning engagement data from Google. A source within CPS says the data will show Black and Latino students in that age group are among the lowest engagement numbers in the district.
The second quarter of the school year will begin Nov. 9.
Matt Masterson contributed to this report.
Follow Brandis Friedman on Twitter @BrandisFriedman
---