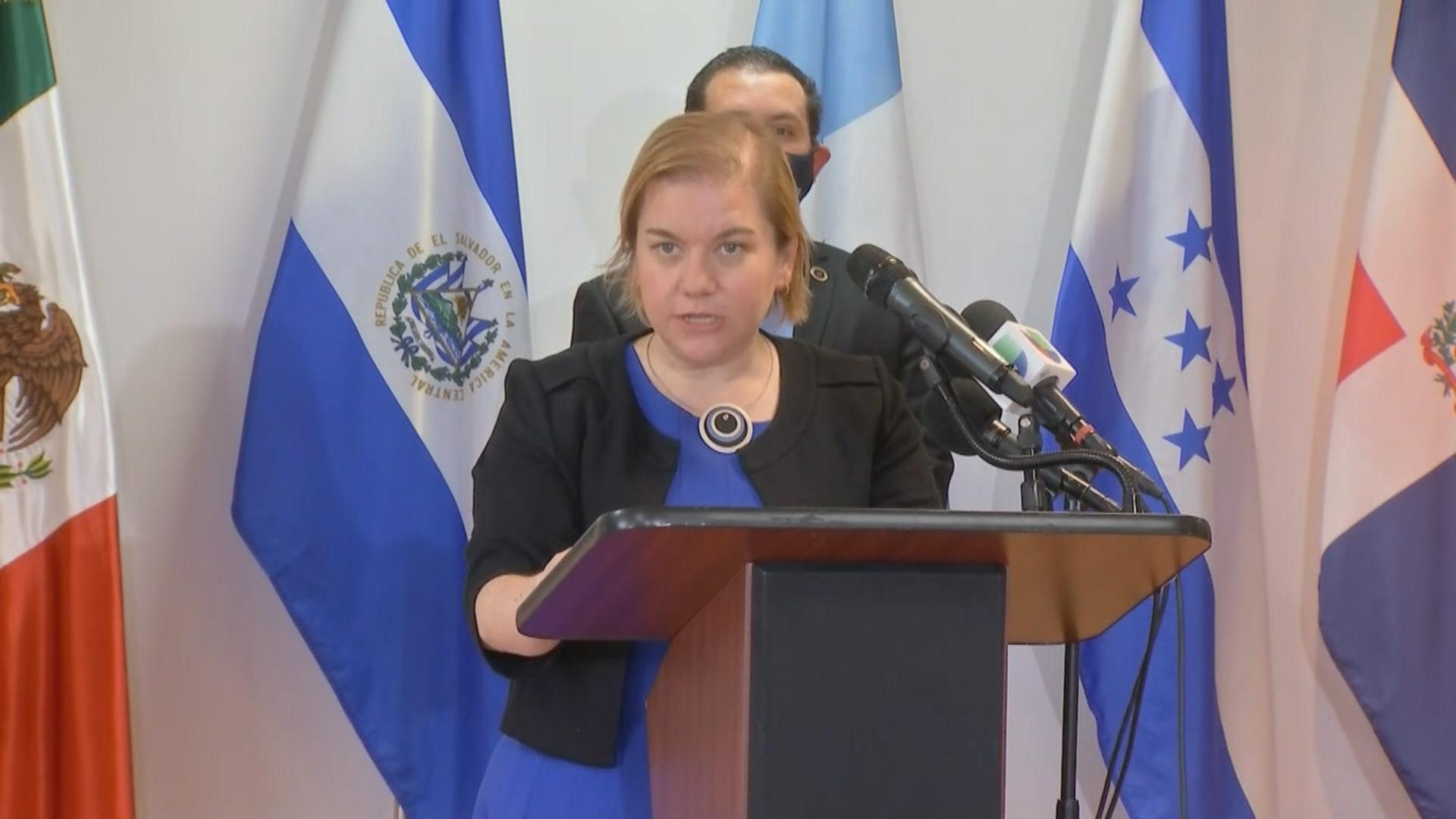 Chicago Department of Public Health Commissioner Dr. Allison Arwady talks Thursday, Oct. 15, 2020 about rising coronavirus cases in the city.
Confirmed cases of the coronavirus have surged 32% in Chicago during the past seven days, prompting Chicago's top health official to express "grave concern" on Thursday about the accelerating pace of the pandemic.
An average of 442 Chicagoans have been diagnosed each day with the coronavirus during the past week, a 32% increase from the previous week, according to Chicago Department of Public Health data. 
Dr. Allison Arwady, the commissioner of the Chicago Department of Public Health, said that is of "grave concern" and could be the beginning of a long-feared second surge during the fall.
Since the pandemic began, Arwady has said that the average of confirmed cases of the coronavirus during a seven-day period was the single most important metric to follow to gauge the severity of the pandemic.
However, in recent weeks as that metric steadily increased, Arwady has emphasized the increase is being driven, in part, by a surge in testing. The number of tests reported to the Chicago Department of Public Health increased 16% in the past week, accounting for half of the surge.
In addition, Arwady encouraged Chicagoans to track the average number of people each person with coronavirus infects, known as "R." Chicago's average is approximately one, after being less than one before the stay-at-home order was lifted.
Arwady has also emphasized that Chicago's test positivity rate is under 5%, which indicates that the spread of the coronavirus is being controlled. The rate, which has risen from 4.2% to 4.5% in the past week, is calculated by comparing the number of positive tests for the coronavirus with the total number of tests conducted within a 24-hour period.
However, the city's case positivity rate — which compares the number of positive tests with the number of individuals tested within a 24-hour period — has risen from 8.4% a week ago to 10.3%, according to city data.
"This has not been a good week in Chicago," said Arwady, urging people to avoid gatherings, wear masks and keep 6 feet of distance from others. "I know people are tired. People are feeling like they're tired of wearing their masks, they're tired of social distancing and they're often letting their guard down."
Until the end of July, city officials emphasized the case positivity rate. Arwady told WTTW News it gave her "the best data to guide our response." But the Illinois Department of Health uses test positivity to gauge the pandemic.
Cases are surging among all racial groups in Chicago, although Latino Chicagoans remain the hardest hit, and among all age groups, led by young adults, according to city data.
Most of the new cases are spreading in family groups or in social settings, Arwady said.
In mid-May, when Chicago hit an initial peak in COVID-19 infections, the city was averaging more than 1,000 cases per day during a seven-day period, according to city data. When Mayor Lori Lightfoot allowed businesses to begin reopening after Gov. J.B. Pritzker allowed the stay-at-home order to expire, the city was seeing fewer than 200 cases per day, on average, during a seven-day period.
Arwady has repeatedly warned that if Chicago reaches a seven-day rolling average of more than 400 cases, city officials would be forced to consider reimposing restrictions.
However, as of Thursday, city officials have made no move to reimpose restrictions to stop the spread of the coronavirus.
During an event at the Mexican consulate in Chicago on Thursday, Arwady said a stay-at-home order is a "very large hammer" that should be used only when the pandemic is completely out of control.
"The pandemic in Chicago is not absolutely out of control," Arwady said. "But I'm certainly worried."
On Oct. 1, when Chicago was averaging approximately 300 cases per day on average, Mayor Lori Lightfoot allowed bars that did not serve food to reopen and increased the number of customers other businesses are permitted to serve indoors.
In July, Chicago Public Schools officials announced that an average of more than 400 cases per day would trigger a return to fully remote learning.
Earlier this week, Lightfoot promised an announcement "very soon" about whether schools would reopen for the second academic quarter, set to start on Nov. 9.
The Chicago Teachers Union announced Thursday that it would oppose Lightfoot's plan to bring preschool and special education students back for in-person classes, while keeping the rest of the students learning remotely.
Union officials said the plan was "dangerous and irresponsible." 
Despite the increase in cases, Chicago has not seen an increase in the number of Chicagoans hospitalized as a result of the coronavirus or in deaths linked to COVID-19, Arwady said. 
Chicago is on pace to record its 3,000th death linked to the coronavirus on Friday, according to city data.
Contact Heather Cherone: @HeatherCherone | (773) 569-1863 | [email protected]
---