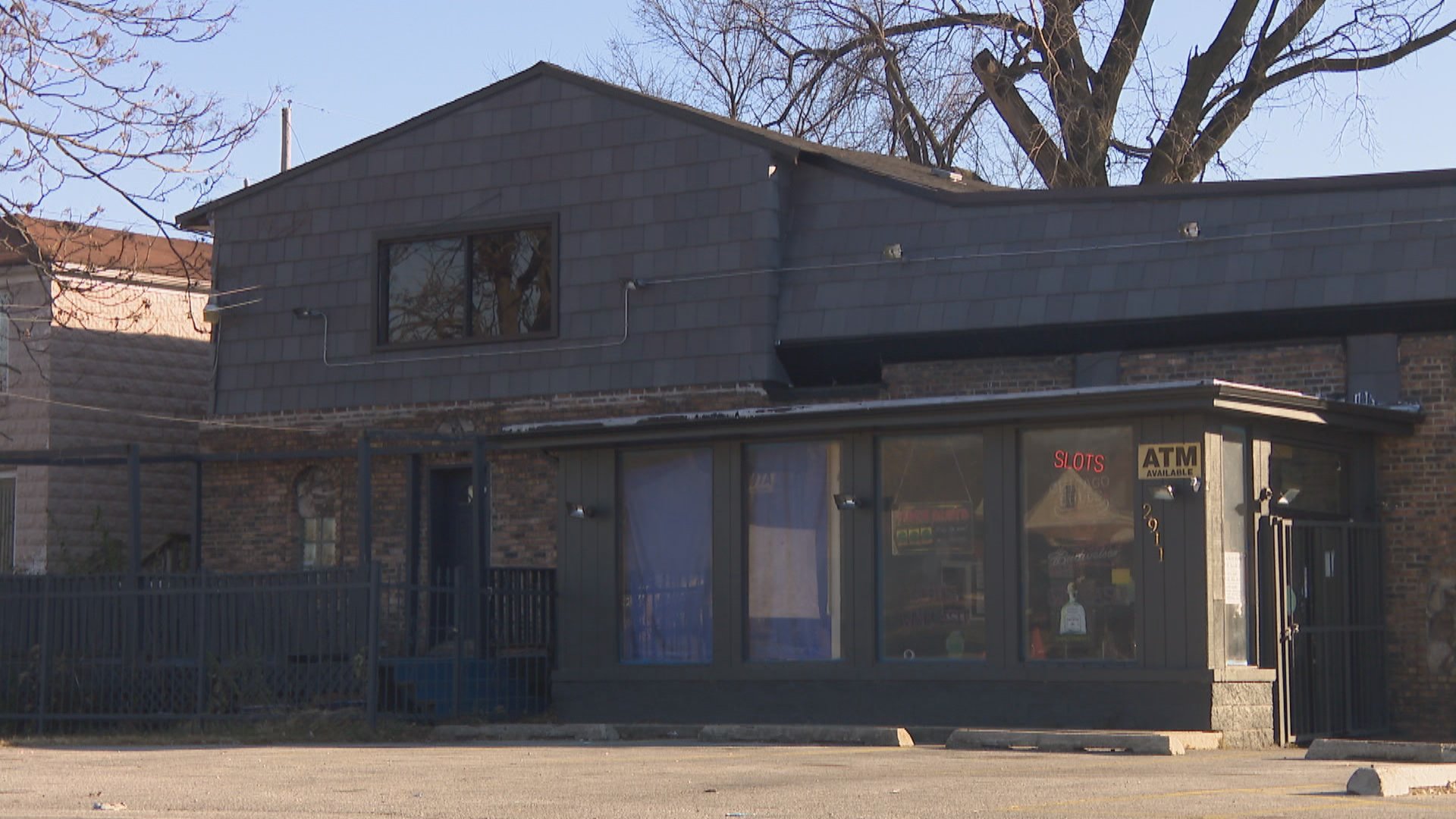 Manny's Blue Room Lounge in Robbins
Cook County State's Attorney Kim Foxx's office will not file criminal charges against the Midlothian police officer who killed Jemel Roberson, a Black security guard who had subdued a shooting suspect outside a south suburban bar before he was shot and killed by police.
Foxx said her office concluded that the "totality of the evidence is insufficient" to support criminal charges against Midlothian police Officer Ian Covey for the fatal Nov. 11, 2018 shooting.
"While this conclusion may not be the result that many have hoped for, I can assure you that this investigation was conducted with the highest level of scrutiny by prosecutors in my office's Law Enforcement Accountability Division and the Illinois State Police Public Integrity Task Force," Foxx said in a statement.
Roberson, 26, was a security guard working at Manny's Blue Room Lounge in Robbins.
The incident began around 4 a.m. after a physical altercation escalated and multiple shots were fired inside and outside of the lounge, resulting in four people being wounded.
Roberson, who was carrying a weapon himself, subdued the suspect outside. Robbins police officers were already on the scene and requested assistance from other nearby police departments, according to Foxx's office.
Covey — along with officers from about 10 other police agencies — responded to the scene, but he was not outfitted with a body-worn camera.
After he exited his police vehicle, Covey was approached by at least one bar patron who said that someone had been shot in the bar and that there was someone with a gun inside, according to Foxx's office.
Covey encountered a "loud and chaotic scene" at the bar, Foxx's office said, and after encountering two other security guards, he was directed out of the bar to an area where the suspected shooter was believed to be.
Roberson was wearing "all black clothing with no identifying markings," according to the state's attorney, while "straddled over a male who he held face down on the ground."
Covey ordered Roberson to drop the gun, Foxx's office said, but when Roberson "turned in Officer Covey's direction" and "did not acknowledge or follow Officer Covey's verbal commands," Covey fired his rifle four times, striking Roberson four times on his right side and back.
Foxx's office concluded Covey's "use of force was objectively reasonable."
There were conflicting reports about what happened in the moments before Covey opened fire. Several witnesses told investigators that the officer fired despite people shouting that Roberson was a security guard. Dorian Myrickes, another security guard who was shot in the shoulder in the initial shooting, told The Associated Press previously he never heard Covey order Roberson to drop his weapon before he fired.
In an interview from his hospital bed after the shooting, Myrickes told The Associated Press that Roberson was holding a suspect at gunpoint when he was shot and was wearing a black sweatshirt with the word "Security" on the back of the shoulder. He acknowledged, though, that the officer might not have been able to see the lettering from where he was standing.
Roberson's family has also claimed he was wearing clothing marked "security." They were reportedly informed of Foxx's decision Thursday.
"I feel there is enough evidence in our file alone, which we turned over to Kim Foxx, to support probable cause finding that Ian Covey murdered Jemel Roberson or committed some sort of crime along the homicide spectrum," the Roberson's family attorney Lee Merritt told WGN-TV.
Foxx's office said it interviewed more than 100 witnesses and evaluated "critical physical evidence" and information as part of this investigation.
After its review was complete, the Office of the Illinois State's Attorney Appellate Prosecutor conducted a secondary investigation and subsequently agreed that criminal charges in this case were not appropriate.
"I am acutely aware in this age of civil unrest that police-involved shootings are viewed under a microscope, as they very well should be," Foxx said in a statement. "The death of Jemel Roberson is tragically heartbreaking, and while it might feel to some people like justice was not served here, I have both an ethical and legal obligation to make charging decisions based on the law and the evidence."
The Associated Press contributed to this report.
Contact Matt Masterson: @ByMattMasterson | [email protected] | (773) 509-5431
---
Related stories:
Lawsuit: Illinois Guard Shot by Police Had on Security Hat
Man Charged With Hate Crime For Allegedly Drawing Swastikas on Buena Park Homes
Chicago Police Union Severs Ties With Van Dyke Defense Attorney
Johnson Calls for Firing of Rialmo for Fatal LeGrier, Jones Shooting
---