When Chris Slaughter and his son Zach were looking something to do during the pandemic, a new camera led them to document the city's reaction to the police killing of George Floyd.
Their exploration led to their new book, "Boarded Up Chicago: Storefront Images Days After the George Floyd Riots."
"We weren't thinking about a book, we weren't thinking about sharing the pictures. We were just needing something to do because quarantine had kept us separate, and we needed to do something where we could bond, talk and spend time together" Chris Slaughter said. "Then from this the book came."
Witnessing the city's response to Floyd's death through public art encouraged them to have intimate conversations about what was going on around them.
"We had conversations about the murals, about the riots, about the inequities that we're all facing in addition to COVID, the quarantine," Chris Slaughter said.
Those conversations lead them to 82nd Street and Cottage Grove Avenue, where a mural paying homage to Floyd remains. The owner of the business says she has no plans to take it down.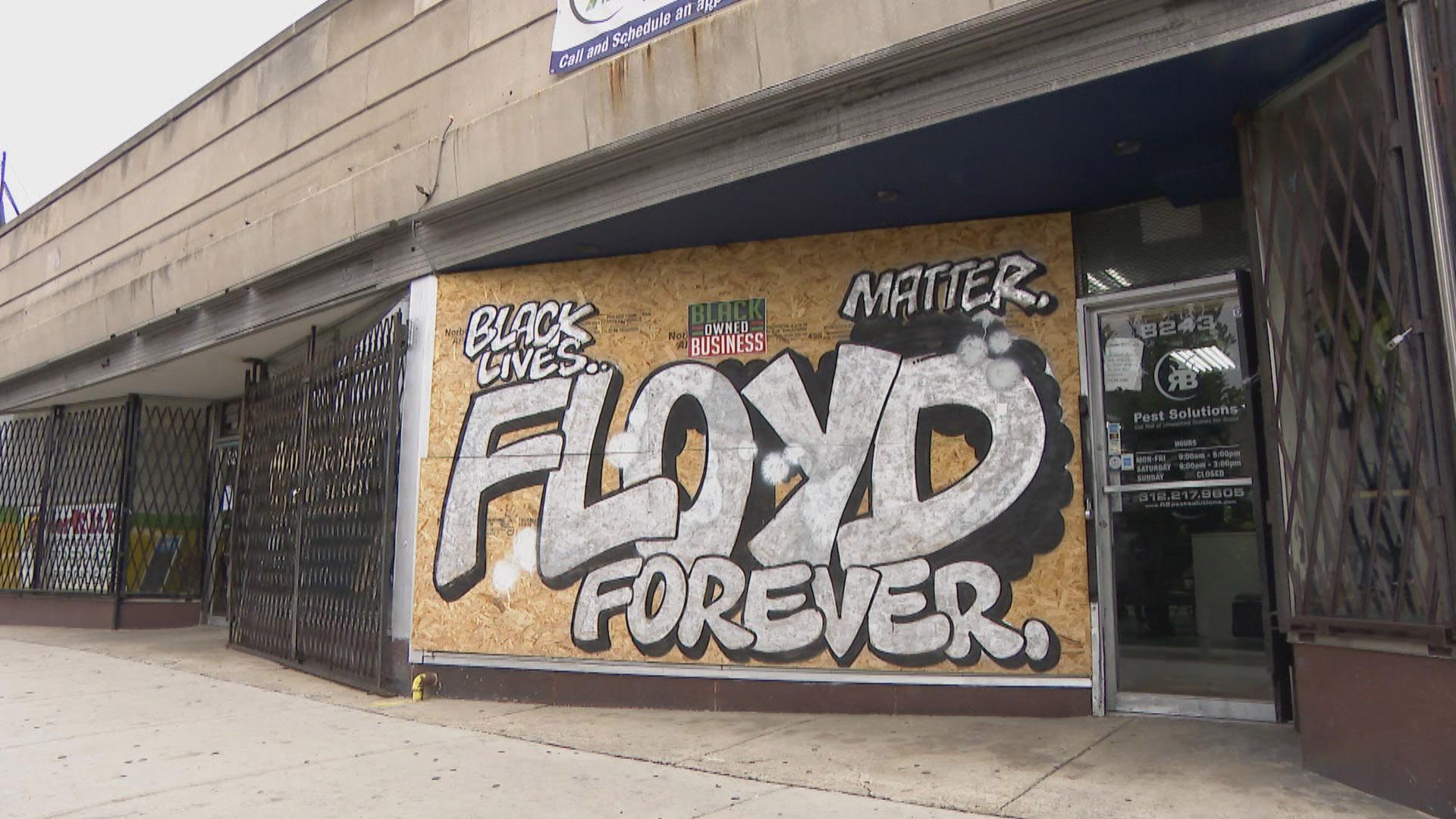 A mural in Chicago featured in the new book "Boarded Up Chicago: Storefront Images Days After the George Floyd Riots." (WTTW News)
"Artists get a chance to tell the story of the time," said Robiar Smith of R.B. Pest Solutions. "Without the art and the images and us being able to see ourselves through the art, so it's important. It's our story."
A work by artist Carlos Patterson honors Black women.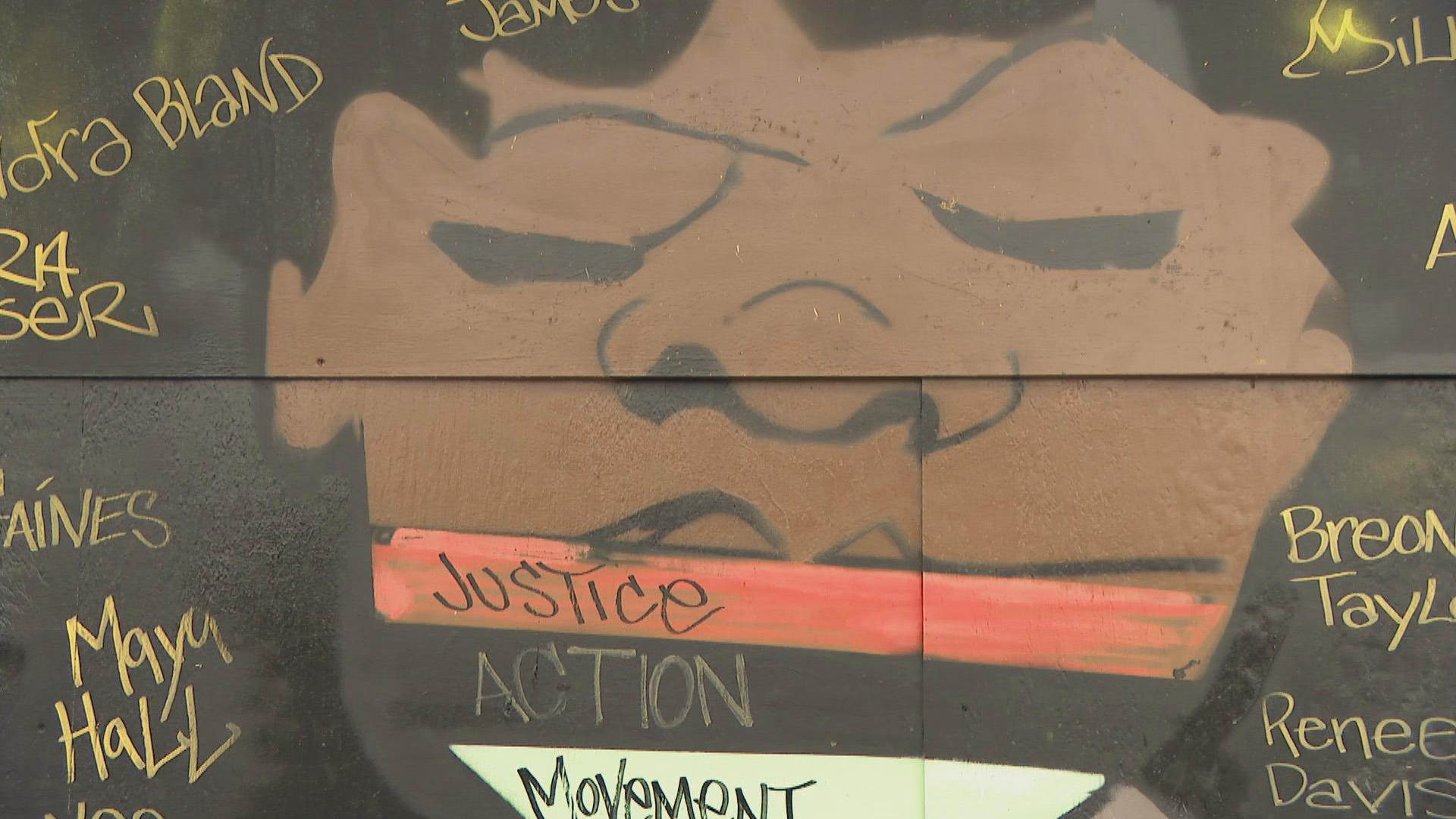 (WTTW News)
"I wanted to make this accessible to everyone and look up Breonna Taylor and Sandra Bland, and the other Black women that have died at the hands of police brutality," Patterson said.
"There's a lot that we have to do to demand justice," he added. "That his child will not become a victim, that my child will not become a victim. That's what we're fighting for that our lives really matter and we have to matter to ourselves and constantly educate."
The Chatham business owner who commissioned the piece agrees, and says the images are a necessary reminder.
"Things happen in our community and affect us as a whole," said Shawndel Brown of Dream Creations Gift Boutique. "I need to know about it, our children need to know about it. There's two day cares here on either side of us, kids stop and take pictures and ask questions as they should."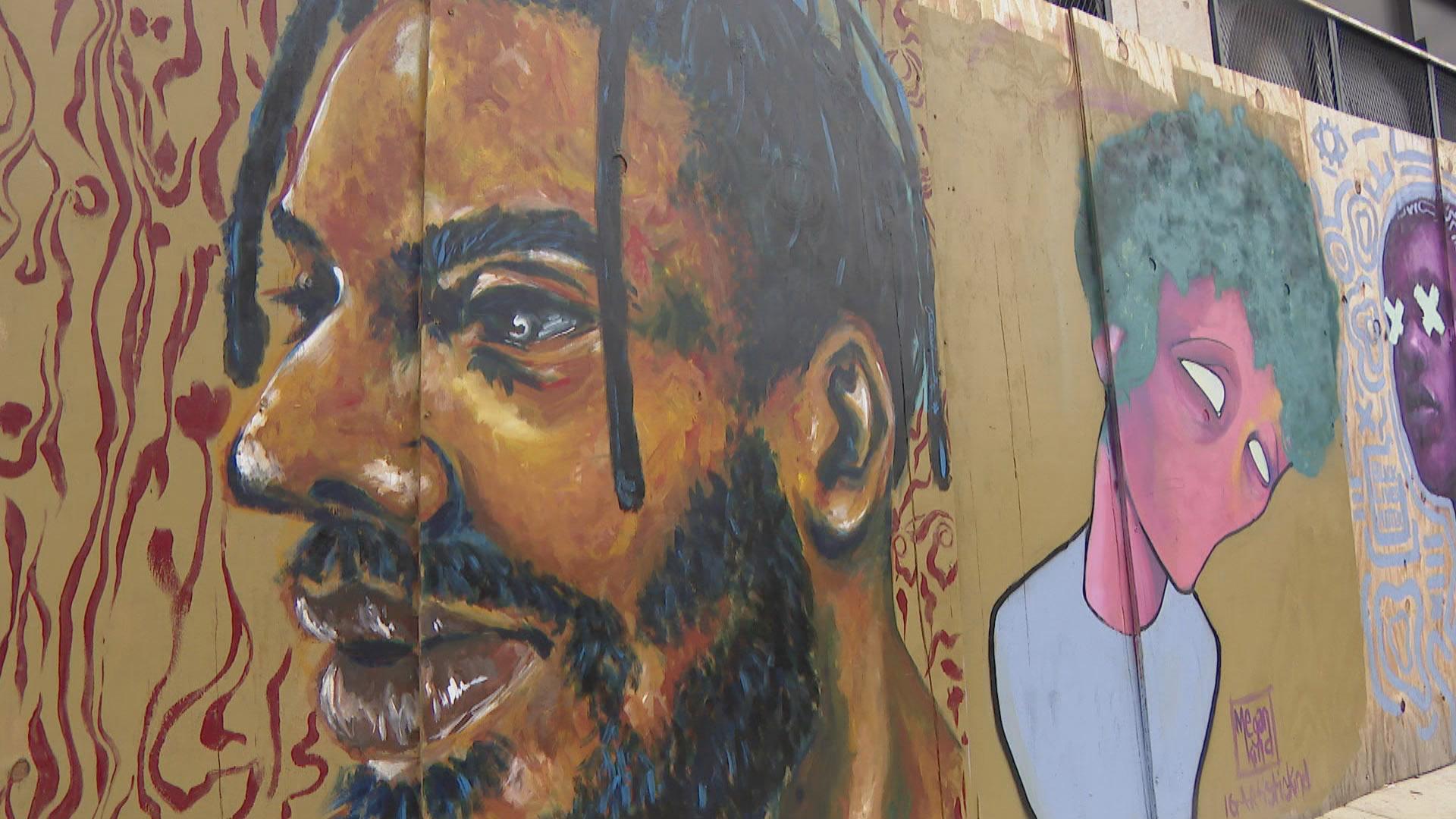 (WTTW News)
The book's images are not exclusive to the South Side — they show the whole city.
A mural at 35th Street and Indiana Avenue is one of just a few that remain.
For Chris and Zach Slaughter, it makes their documentation that much more significant.
"Maybe we can use this as a calling card to unite," Chris Slaughter said. "A lot of those images throughout the city call for unity, understanding, justice — and if that's the call throughout the city, then maybe we all agree and we need to focus on the fact that we are agreeing, and let's get some things done."
Follow Angel Idowu on Twitter: @angelidowu3
Angel Idowu is the JCS Fund of the DuPage Foundation Arts Correspondent.
---