2020 was the beach season that wasn't in Chicago, thanks to the COVID-19 pandemic.
But while the city's beaches were officially closed, the lake itself was anything but static.
Geoffrey Baer is here with more on an integral part of Chicago's lakefront in this week's Ask Geoffrey.
---
When you look at 12th Street Beach on Google Earth, there's a dark line stretching between the planetarium and southern end of the beach. People on Facebook say it is submerged railway tracks but I think it's a submerged breakwater. What is it?
— Tom Ochs, Deerfield
This is indeed a submerged seawall, also known as a submerged bulkhead.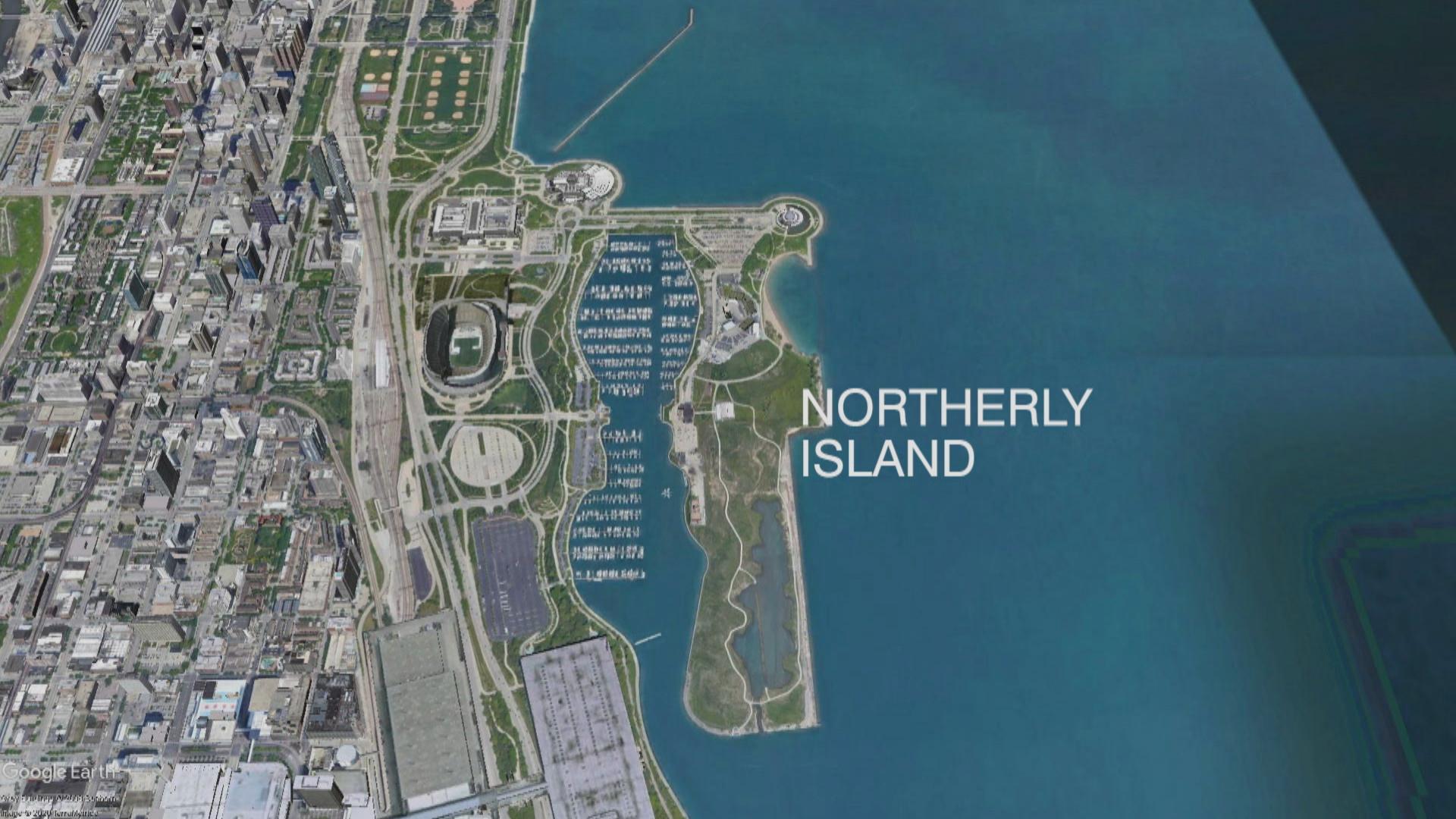 The 12th Street Beach is nestled in a sort of bay at the northern end of Northerly Island – just south of the Adler Planetarium. And out there in the water, below the surface, the seawall encloses the bay.
To really get a good look at the seawall we flew a drone overhead. Notice the dark line cutting across the water – that's the seawall!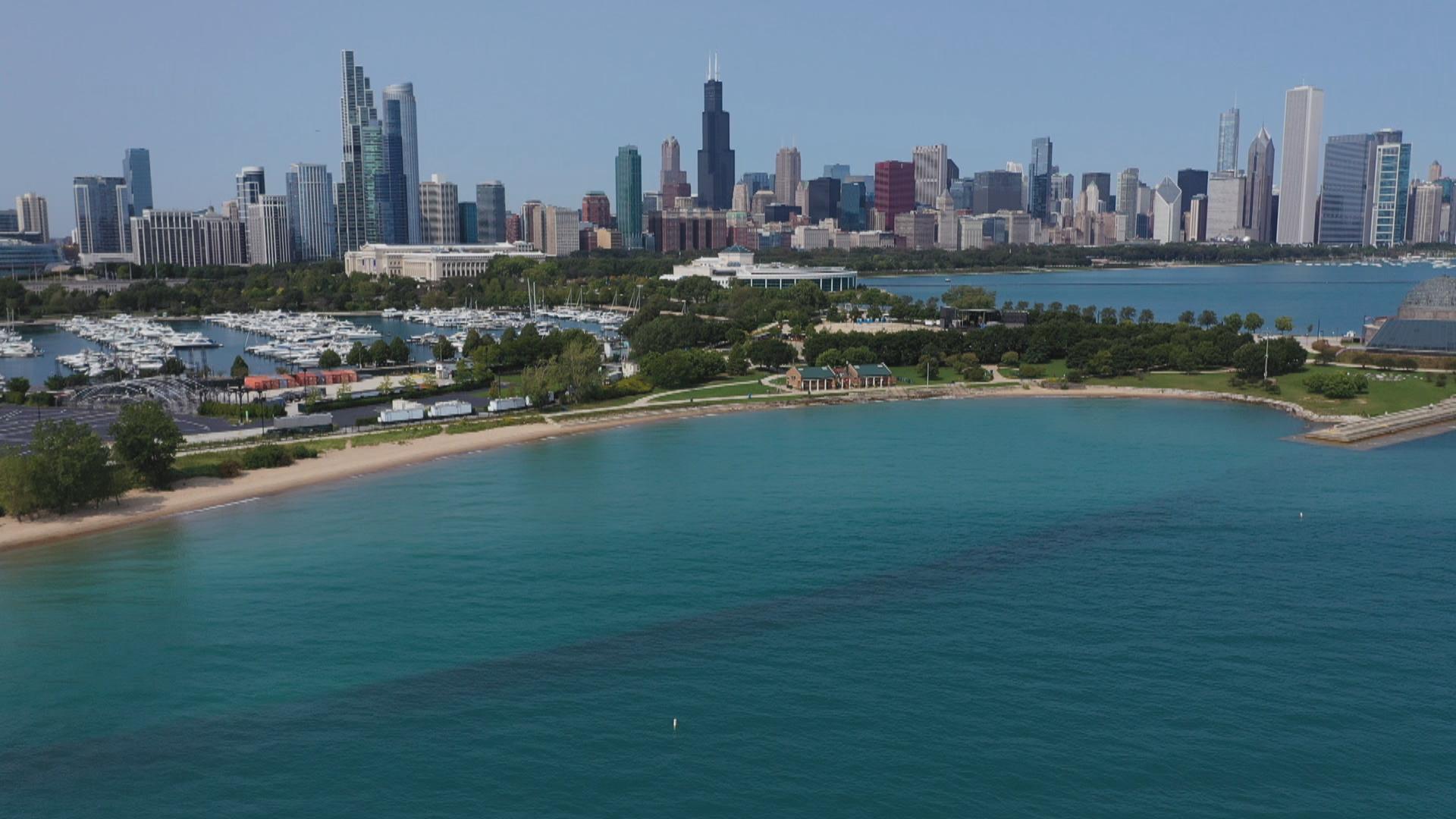 You can totally see why some might think these are submerged railroad tracks. In fact, the Illinois Central Railroad does run up the lakefront – but it never came this far out.
Without the seawall, there wouldn't be much of a 12th Street Beach at all.  It keeps sand from eroding out into Lake Michigan during heavy storms and rough waves.
You can actually find these at beaches up and down Chicago's lakefront.
The bulkheads are used to create what are called "perched beaches" – which are constructed on shorelines where the drop off into the water is too steep to form much of a natural beach.
This is one of several interventions the city uses to "shore up" our lakefront. You've probably also seen these big concrete "steps" – known at revetments. They're found in places like Montrose Harbor and all over the South Side.
The seawalls and revetments are a reminder that almost all of the city's lakefront is artificial, built on lakefill, and needs constant upkeep and management to keep the waterfront from slipping into the mighty waters of Lake Michigan.
That's been especially true over the past few years, as the Great Lakes have seen near record water levels amid high rainfall across the upper Midwest.
The shorelines in the Rogers Park and South Shore neighborhoods have especially taken a beating, with serious flooding this past winter threatening buildings and causing beaches to disappear.
Of course even in the best of times beaches with seawalls still lose sand – so they have to be occasionally refilled. 
Chicago's sand is usually sourced locally from sand pits in Illinois and Wisconsin.
The 12th Street Beach isn't the only artificial thing on Northerly Island. It's actually man-made.
Northerly Island is so named because it was the northernmost of a string of artificial lakefront islands architect Daniel Burnham proposed in his ambitious 1909 "Plan of Chicago." It was the only one actually built.
In the late 1920s, several women's organizations advocated for the construction of a bathing beach on the island, which became the 12th Street Beach.
The beach has really been the only constant on the island since.
The Adler Planetarium opened in 1930, and in 1933 and 1934, the island and nearby Burnham Park hosted "A Century of Progress," the second World's Fair to be held in Chicago.
The island's longest chapter is, of course, as Meigs Field, Chicago's one time "third airport". After its lease expired, it was famously closed – in fact bulldozed – in a late night raid ordered by Mayor Richard M. Daley in 2003.
Today, Northerly Island is home to a concert venue and nature preserve, closed now due to COVID-19. But of course the beach and seawall remain – with or without any swimmers.
---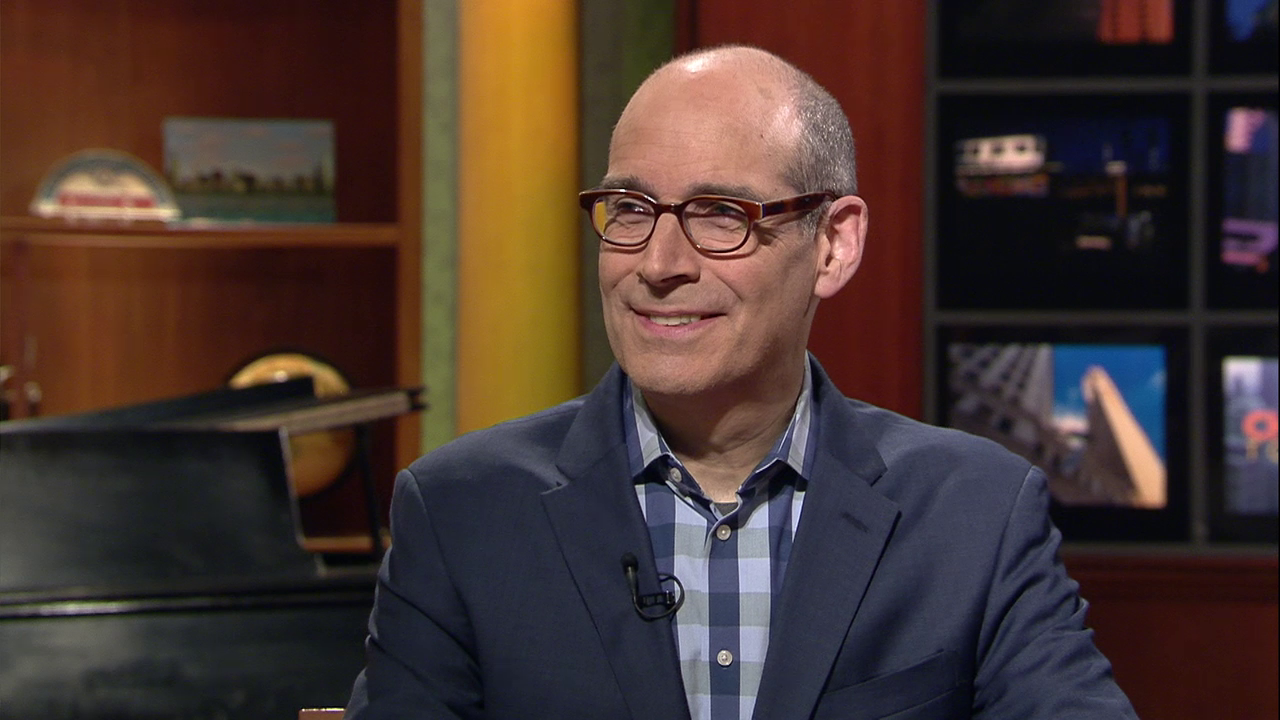 Did you know that you can dig through our Ask Geoffrey archives? Revisit your favorite episodes, discover new secrets about the city's past, and ask Geoffrey your own questions for possible exploration in upcoming episodes. Find it all right here.
Do you have a question for Geoffrey? Ask him.
---