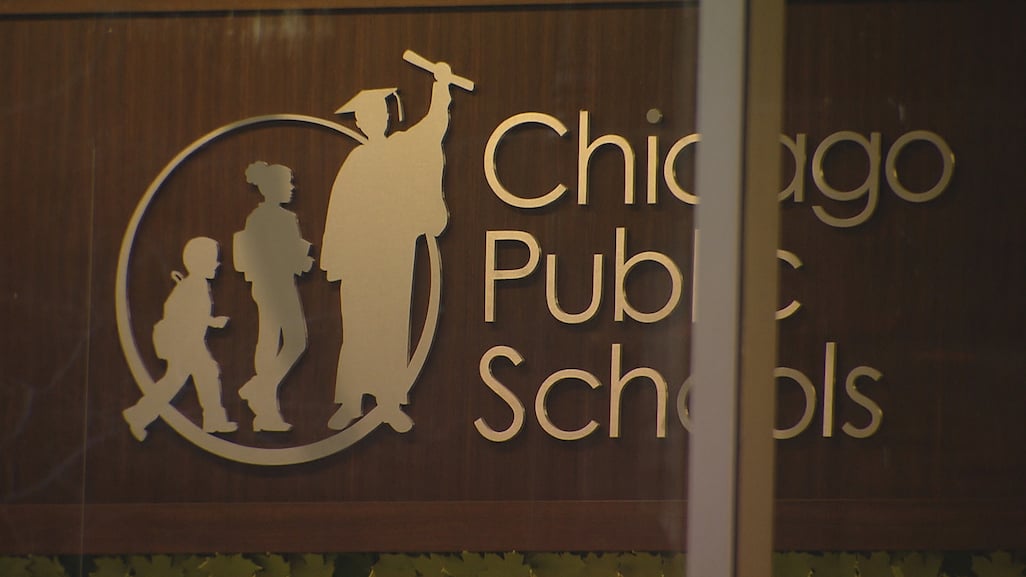 (WTTW News)
Three weeks before students return to a fully remote instruction plan for the fall, Chicago Public Schools on Tuesday released its final reopening plan and updated remote learning guidelines for students and families.
The school district outlined daily learning expectations for students, announced a return to letter grades and said it plans to add additional social and emotional services for students in the fall quarter of the upcoming school year.
"As we prepare for an unprecedented start to the upcoming school year, we've set clear expectations for students and staff to improve remote instruction and ensure that our students are supported and their unique needs are met," CPS CEO Janice Jackson said in a statement. "Parent feedback was crucial in determining our priorities for the first quarter, and we will continue to work with our families throughout the school year to ensure our plans best meet their needs while putting health and safety first."
CPS outlined grade-specific learning time expectations for students, split between synchronous learning – real-time instruction with a teacher – and asynchronous learning, which is comprised of individual activities.
Pre-K students should spend an hour each day in real-time learning and 90 minutes in asynchronous activities. Kindergarten through second grade students will split their time evenly between the two programs at 180 minutes a day each.
Third through fifth graders should spend 205 minutes a day in real-time instruction, sixth through eighth graders should be at 230 minutes per day, and high schoolers should spend 80% of their each week day in synchronous learning.

(Chicago Public Schools)
CPS said teachers will be required to be available for students throughout the whole school day, and will be encouraged to incorporate small-group instruction and peer-to-peer interaction into their remote learning plans.
Teachers will also be asked to take daily attendance and use Google education tools to allow CPS to track and support student engagement. Special education students and English language learners will also receive real-time instruction and individual check-ins this fall.
After moving to a fully remote learning plan in the spring during the COVID-19 outbreak, CPS eventually adopted a different grading system in which students either received a passing grade or an "incomplete." But the school district now says it will return to its standard A-F grading system.
And schools will also enact "intervention systems" for kids not participating in remote learning in order to "help address underlying concerns and ensure they are being supported."
"Since our sudden shift to remote learning in the spring, we have taken a data-informed approach to improve instructional quality so that students can receive the best possible education remotely," CPS Chief Education Officer LaTanya McDade said in a statement. "We know our most vulnerable students need support from our dedicated educators and our plan for the fall implements clear expectations and processes to ensure students are learning every school day."
Two months after remote learning began in the spring, CPS said it had been unable to contact more than 2,250 students.
CPS said it plans to distribute 36,000 additional electronic devices, and city officials in June announced "Chicago Connected," a $50 million program designed to provide free high-speed internet to 100,000 CPS students over the next four years.
The school district received pushback from parents and education activists in July when it announced plans for a hybrid learning model that would have split students between at-home and in-person instruction. Earlier this month, CPS announced it would instead go fully remote for the first quarter of the 2020-21 school year.
But parents and activists have said that more must be done to ensure a quality remote learning program for students.
Responding to some of those criticisms in its new plan, CPS said it has added additional social and emotional supports. Those include expanded mental health interventions and supports, additional small group trauma interventions and the addition of virtual classroom activities to help students manage stress.
The Chicago Teachers Union, which has strongly opposed a return to in-person instruction this fall, criticized the school district's revised plan Tuesday, saying CPS leaders "failed to take advantage of the ways that online learning can be made more accessible and engaging."
CTU President Jesse Sharkey said the union on Tuesday filed the "first in a series of grievances" against CPS over its remote learning plan. They're demanding CPS provide an appropriate infrastructure to conduct remote learning and increase professional development time for teachers so they may train and collaborate with parents and other stakeholders on best practices.
"We feel like that there should be innovation specific to remote learning that works for a wider swath of educators and families," Sharkey said in a statement. "We've accepted that this is a pandemic, and we've adapted accordingly to serve our school communities. We're not sure CPS has done the same. There is a lot of infrastructure to build, and they've been reluctant to build that infrastructure with our union."
The school year is scheduled to begin Sept. 8.
Contact Matt Masterson: @ByMattMasterson | [email protected] | (773) 509-5431
---