There's a very real anxiety that Chicago's main shopping districts — the Magnificent Mile and the Gold Coast — are on the precipice of falling apart after a second round of massive looting. And without the revenue generated from those areas, the city faces a potentially disastrous fiscal future.
"Our store was hit pretty bad — we have no inventory," said China McNeal, owner of Chicago Hair Imports Salon in River North, which was damaged by looting. "Our entire store was wiped out all the way down the soap in our bathrooms and the towels in our cupboards."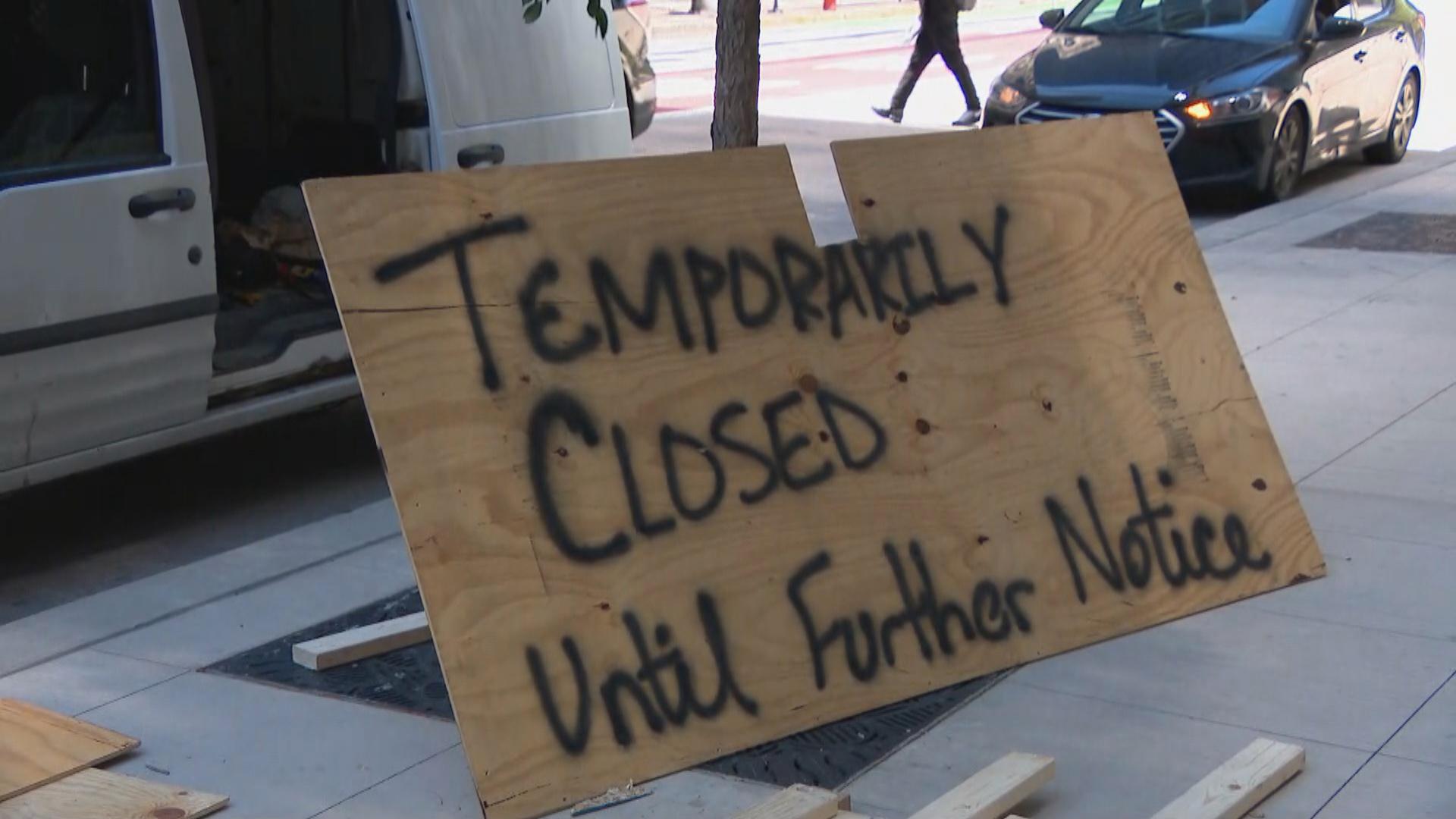 A makeshift sign announces a temporary business closure following looting in downtown Chicago in the early hours of Monday, Aug. 10, 2020. (WTTW News)
Retailers have already been suffering through the COVID-19 pandemic, said Tanya Dawood, vice president of the Illinois Retail Merchants Association. Looting earlier this summer and last weekend, combined with the economic fallout from the pandemic, have made it difficult for businesses to keep up with high downtown rents.
"Through COVID and through this looting, the retail industry, in particular, has really helped save the city of Chicago's budget," said Dawood. "So continuing to have a vibrant retail industry should be a significant priority for Mayor Lightfoot."
---