Last week, three pedestrians were killed by drivers in Chicago: 49-year-old Radame Morales and 41-year-old Luis Galdos in Humboldt Park, and 28-year-old Chavon Trimble on the Near West Side.
So far this year, 21 pedestrians have been killed by drivers, according to city data and media reports. That puts Chicago on pace to match last year's 40 pedestrian deaths. The stay-at-home order in the spring dramatically reduced traffic volumes, but as we've previously reported, it sparked a sharp increase in dangerous driving.
"The fewer cars on the road, the faster and faster the cars went," said Josh Ellis of the Metropolitan Planning Council, and that meant more speeding violations and serious crashes.
At the same time, many people are walking and biking more; both for their physical and mental health, and because those who can are avoiding public transit. And in the last few weeks, Ellis says car traffic has been on the rise.
"It's been at about 90% of pre-COVID levels," Ellis said. "There's a lot of cars, they seem to still be going faster, but you also have more cyclists and more pedestrians, and so crashes and fatalities seem somewhat inevitable."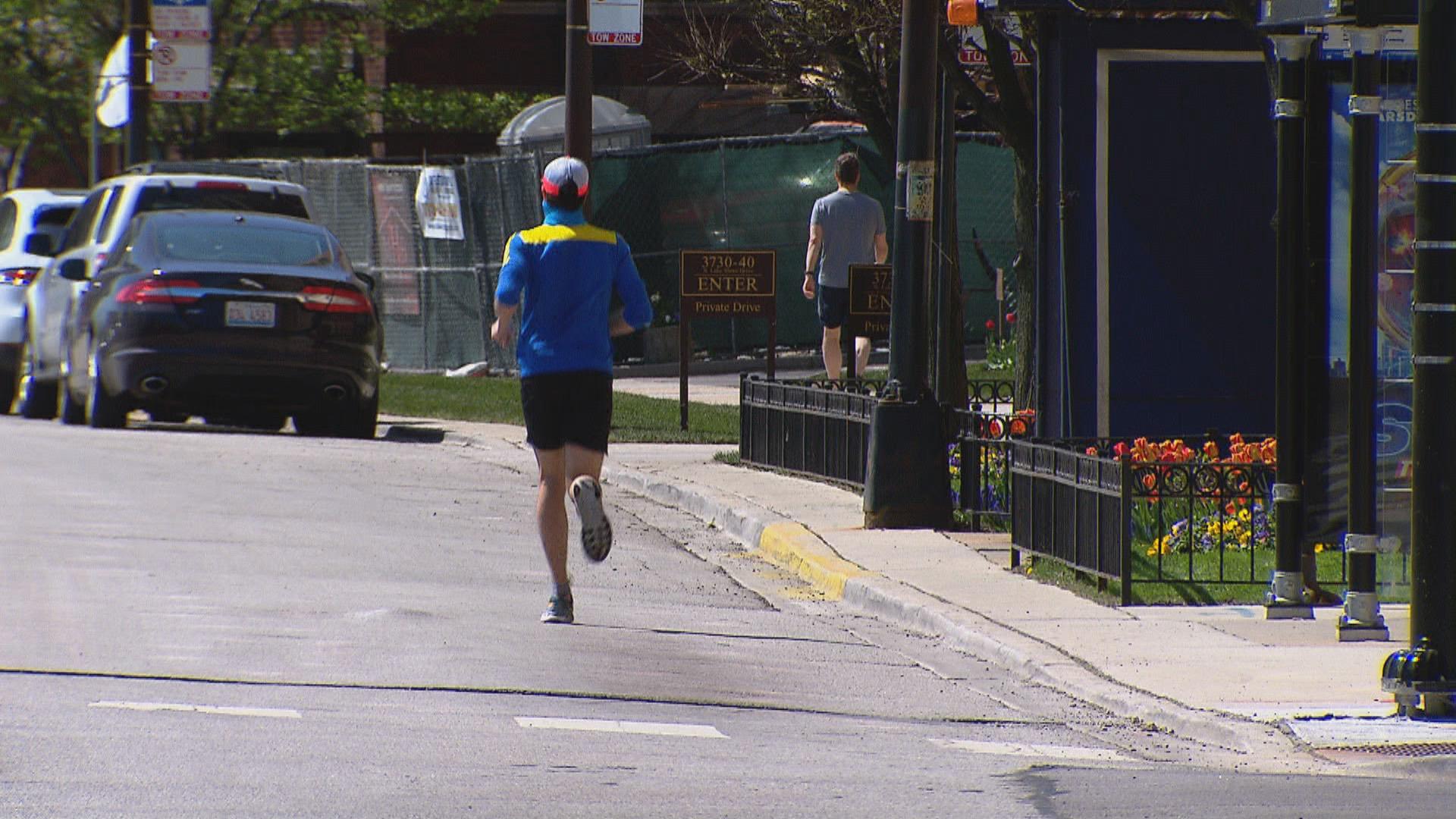 Ellis says that's because Chicago needs to do more to slow down drivers: things like lower speed limits and infrastructure like speed bumps and bump-outs that slow down turns. "Trying to reduce the number of cars to me seems the most important thing. Trying to slow the cars down is number two," Ellis said.
Reducing the number of cars means people feeling comfortable with public transit, good walking and biking infrastructure across the city, and creating a culture that respects every kind of way that people get around. And Ellis cautions that we can't just rely on enforcing traffic laws to keep people safe, because that can mean racial disparities.
"I don't feel like that's been enough of the conversation. It certainly has been in some neighborhoods, but not for enough of us," Ellis said. "We still see disproportionate ticketing in some neighborhoods, disproportionate enforcement of bike infractions … mostly on the South and West Sides. We need to interrogate that."
And as the pandemic continues into colder weather, Ellis thinks we might see even more people who have a car choosing to drive.
"Slow the cars down, get people out of the cars, and make it really safe, on a broad, broad definition of safety, everywhere in the city for everyone to get where they need to go, how they need to go," Ellis said.
As part of its Vision Zero plan, the City of Chicago says it's committed to ending deaths and serious injuries from traffic crashes by 2026. The Chicago Department of Transportation has not yet responded to a request for comment on this story.
Note: This story will be updated with video.
---