Video: Illinois U.S. Reps. Jesus "Chuy" Garcia, Mike Quigley and Rodney Davis weigh in on President Trump's plan to send federal agents to Chicago. Watch part two of our conversation here.
---
Mayor Lori Lightfoot sought to calm fears Tuesday that President Donald Trump plans to send 150 unidentified, secret federal agents to crack down on surging crime and violent protests in Chicago, saying she has been told it will not be a "Portland-style" deployment.
Instead, the Trump administration plans to send additional agents from the FBI, Drug Enforcement Agency and the Bureau of Alcohol, Tobacco, Firearms and Explosives, under the supervision of John Lausch, the U.S. attorney for the Northern District of Illinois.
It was not clear when the agents would arrive in Chicago, or what they would be charged with doing.
"What I understand at this point, and I caveat that, the Trump administration is not going to foolishly deploy unnamed agents to the city of Chicago. As I understand it, what we will be getting are some additional resources in the FBI, the DEA and the ATF," Lightfoot said, adding that the city works with those agencies frequently to fight violent crime.
Lightfoot said that would not resemble what has happened in Portland, Oregon, where unidentified federal agents have used tear gas and other weapons to disperse protesters near a federal courthouse and arrested demonstrators without clear probable cause.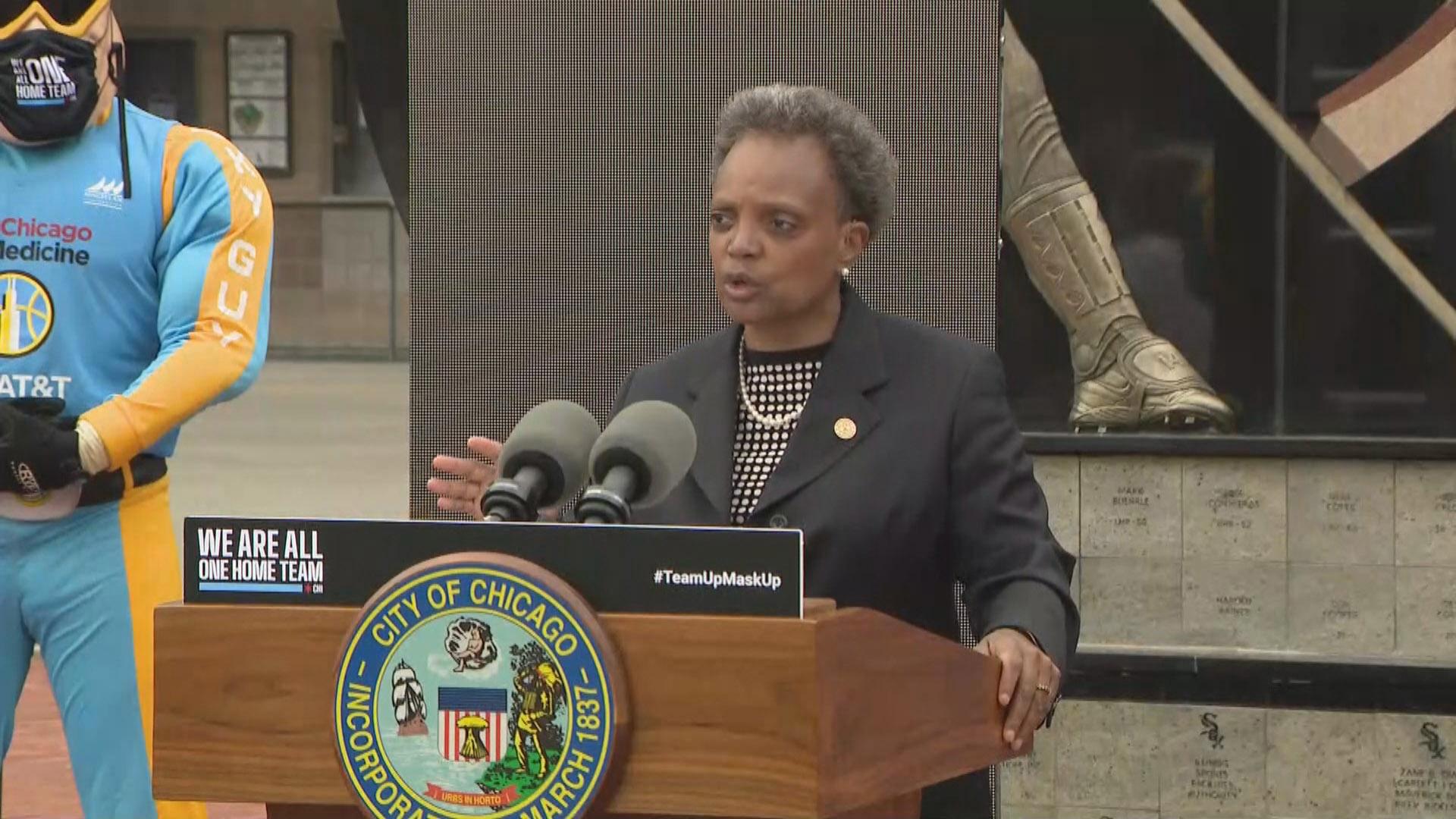 Mayor Lori Lightfoot speaks at a news conference outside Guaranteed Rate Field in Chicago on Tuesday, July 21, 2020. (WTTW News)
What happened in Portland was clearly "unconstitutional" and "undemocratic," Lightfoot said.
Lightfoot warned Trump in a letter sent late Monday that a decision to send troops or agents to Chicago under the authority of the Department of Homeland Security would "foment a wave massive wave of opposition."
"What we do not need, and what will certainly make our community less safe is secret, federal agents deployed to Chicago," Lightfoot wrote to Trump. "Any other form of militarized assistance within our borders that would not be within our control or within the direct command of the Chicago Police Department would spell disaster."
If Trump or his administration change their minds and seek to replicate what is happening in Portland in Chicago, the city is prepared to oppose those orders in court, Lightfoot said.
"We do not welcome dictatorship," Lightfoot said. "And we do not welcome unconstitutional arrests and detainment of our residents. That is something I will not tolerate."
Lightfoot said she would not "put anything past" Trump.
"At least at this point, we don't see a Portland-style deployment coming to Chicago," Lightfoot said. "Now, if that changes, as I said, we will not hesitate to use every tool at our disposal."
Lightfoot asked residents to contact her office, call 911 and call their aldermen if they see evidence of federal agents in Chicago.
"We need everybody in our city to be the eyes and ears on this thing because we are not going to allow democracy to be hijacked by the federal government," Lightfoot said. "That is not happening in Chicago."
A representative of Lausch could not be immediately reached for comment.
Lightfoot's remarks came at a news conference held outside Guaranteed Rate Field where she announced a new effort with Chicago's sports team to encourage young people to wear masks whenever they leave their homes.
Street teams of young adults will be sent to "hot spot areas across Chicago such as bars, restaurants, parks and more to educate and remind their peers about safe COVID-19 practices," according to a statement from the mayor's office.
Young adults ages 18-29 now account for approximately 30% of all Chicagoans diagnosed with the coronavirus, according to data provided by the Chicago Department of Public Health.
Young people must understand that while they are less likely than older Chicagoans to die or be hospitalized as a result of the virus, they are not "immune" to it and could spread it to others who may end up seriously ill, Lightfoot warned.
Contact Heather Cherone: @HeatherCherone | (773) 569-1863 | [email protected]
---