Chicago bars will no longer be able to serve customers indoors starting Friday as part of a rollback ordered by Mayor Lori Lightfoot following an increase in the number of coronavirus cases.
The reimposed restrictions are "a precautionary move in response to a recent increase in community cases of the virus," according to a statement from the Chicago Department of Public Health.
Bars, taverns, breweries and other establishments that do not have a retail food license permitting them to serve food will no longer be able to serve customers indoors, according to the new restrictions, announced Monday.
The maximum party size and table occupancy at restaurants, bars, taverns and breweries will be reduced to six people, according to the new rules.
In addition, indoor fitness classes will be reduced to a maximum of 10 people, and shaves, facials and other personal services requiring the removal of face coverings will no longer be permitted, according to the rules.
Residential property managers will also be asked to limit guest entry to five people per unit to avoid indoor gatherings and parties, according to the rules.
Gov. J.B. Pritzker said he supported Lightfoot's decisions.
"I want to commend our local leaders for taking action to keep their communities safe and the state stands behind these municipalities in these efforts," Pritzker said. Cities and local municipalities "can and should do what they know is right to protect their residents."
Deputy Samir Mayekar told reporters the rollbacks were designed to take a "surgical approach" to turning down the "dimmer switch" that Lightfoot began to turn up at the beginning of June.
Five days ago, Lightfoot warned that a steady increase in the number of cases threatened the progress Chicago has made in stopping the spread of the virus and put Chicago on the brink of needing to reimpose restrictions.
After that warning, the average number of confirmed cases of coronavirus rose above 200, the level that would force city officials to act, Lightfoot said. Chicago is now averaging 233 cases per day, according to Chicago Department of Public Health data.
"While we aren't near the peak of the pandemic from earlier this year, none of us wants to go back there, and we feel these restrictions will help limit further community spread," Lightfoot said in a statement Monday.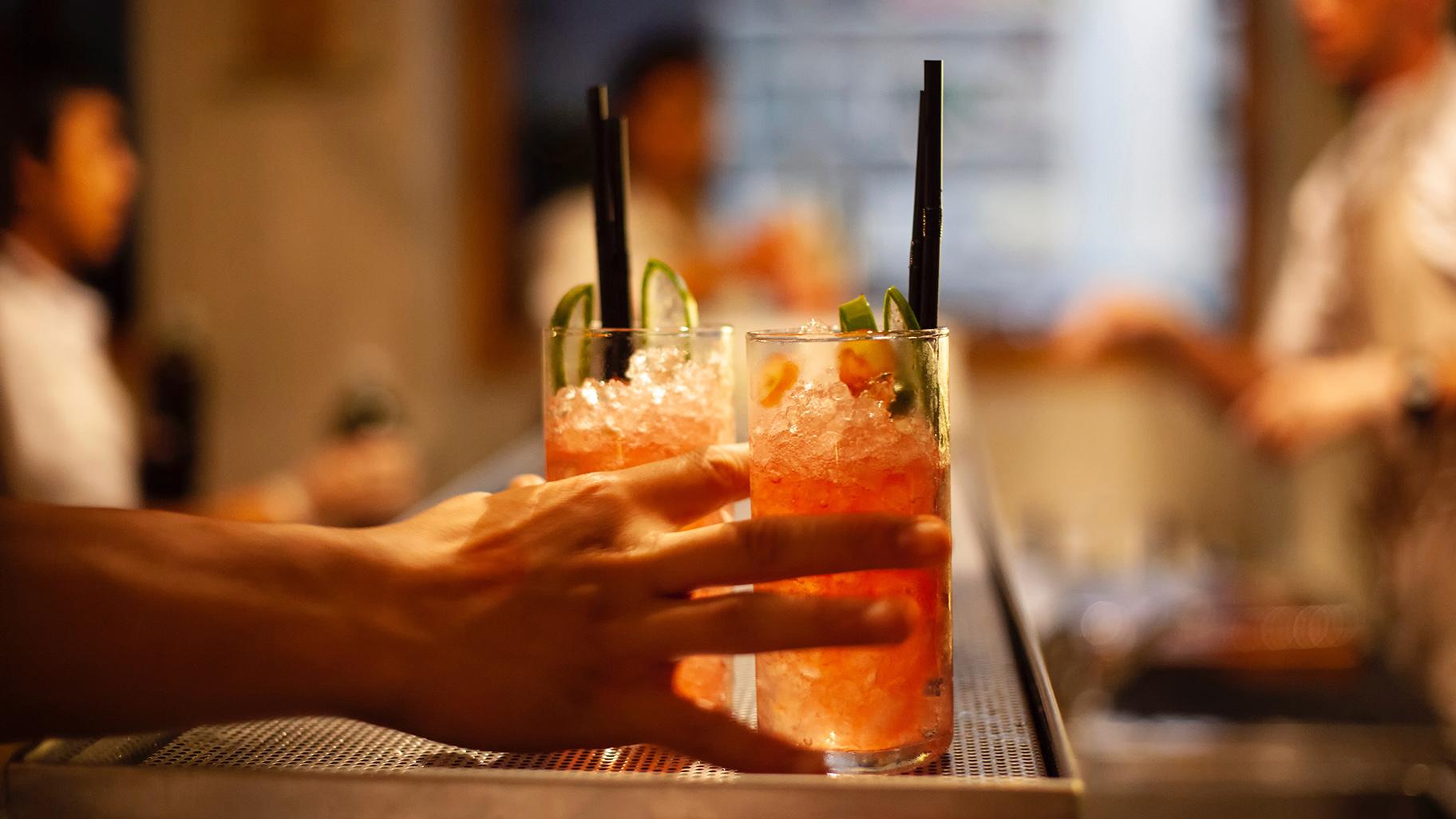 (Photo by Lightscape / Unsplash)
Young adults ages 18-29 now account for approximately 30% of all Chicagoans diagnosed with the coronavirus, according to data provided by the Chicago Department of Public Health.
Young people must understand that while they are less likely than older Chicagoans to die or be hospitalized as a result of the virus, they are not "immune" to it and could spread it to others who may end up seriously ill, Lightfoot warned.
They should stop attending large gatherings, always wear a face covering, keep 6 feet between them and others, and wash their hands often, Lightfoot said.
Chicago has also seen an increase in its percent positivity rate — the percentage of people tested who are positive for COVID-19 — after weeks of decline, according to city data.
"No one relishes making this move but it's the right thing to do as we work to prevent a resurgence of COVID-19 similar to what we're seeing in many states around the country," said Dr. Allison Arwady, the commissioner of the Chicago Department of Public Health. "This virus has had a disproportionate impact on Black and Latinx individuals, many of whom are essential workers who have continued to go to work, and we can't afford to see a resurgence that would mean more cases and more deaths."
Drinking indoors at a bar is especially dangerous because you can't consistently wear a mask, and people tend to raise their voices to be heard — sending aerosolized droplets that could contain the virus through the air, Arwady told reporters during a mid-morning conference call more than an hour after the mayor's office announced the restrictions in a news release that hit reporters' mailboxes minutes after the mayor finished taking questions from reporters on the South Side.
While Chicago's coronavirus outbreak remains "broadly in control," Arwady said she was "concerned" that without the reimposition of restrictions, it could once again spiral out of control.
Arwady and Mayekar said they were determined, along with Lightfoot, to prevent the increase from continuing to grow, which could prevent Chicago Public Schools from reopening after Labor Day and offering a limited amount of in-person classroom instruction.
To make that possible, it is "really important" that Chicago reduce the spread, Arwady said.
"We want to get back on track," Arwady said.
City officials have not traced the increase in the number of cases to any specific bar or tavern, Arwady said, but are seeing a "diffuse spread" across the city involving young people, who are more likely to go to bars or travel outside Illinois, based on the results of contract tracing efforts.
That data shows that simply targeting businesses flouting the city's restrictions would not have the necessary impact, Mayekar said.
Rosa Escareno, the commissioner of Department Bureau Affairs and Consumer Protection, said the city was being "extremely aggressive" in investigating and citing businesses that don't follow the rules.
City officials fined 12 businesses during the weekend and conducted 70 investigations for violating rules designed to slow the spread of the coronavirus, officials said Monday.
Since Chicago began to reopen after the end of the stay-at-home order at the beginning of June, city officials have fielded 1,700 complaints, cited 36 businesses and closed two companies.
The ban on indoor drinking at bars that don't serve food will impact approximately 450 establishments that do not have outdoor patio space, Escareno said.
"We are being very intentional here," Escareno said.
Contact Heather Cherone: @HeatherCherone | (773) 569-1863 | [email protected]
---