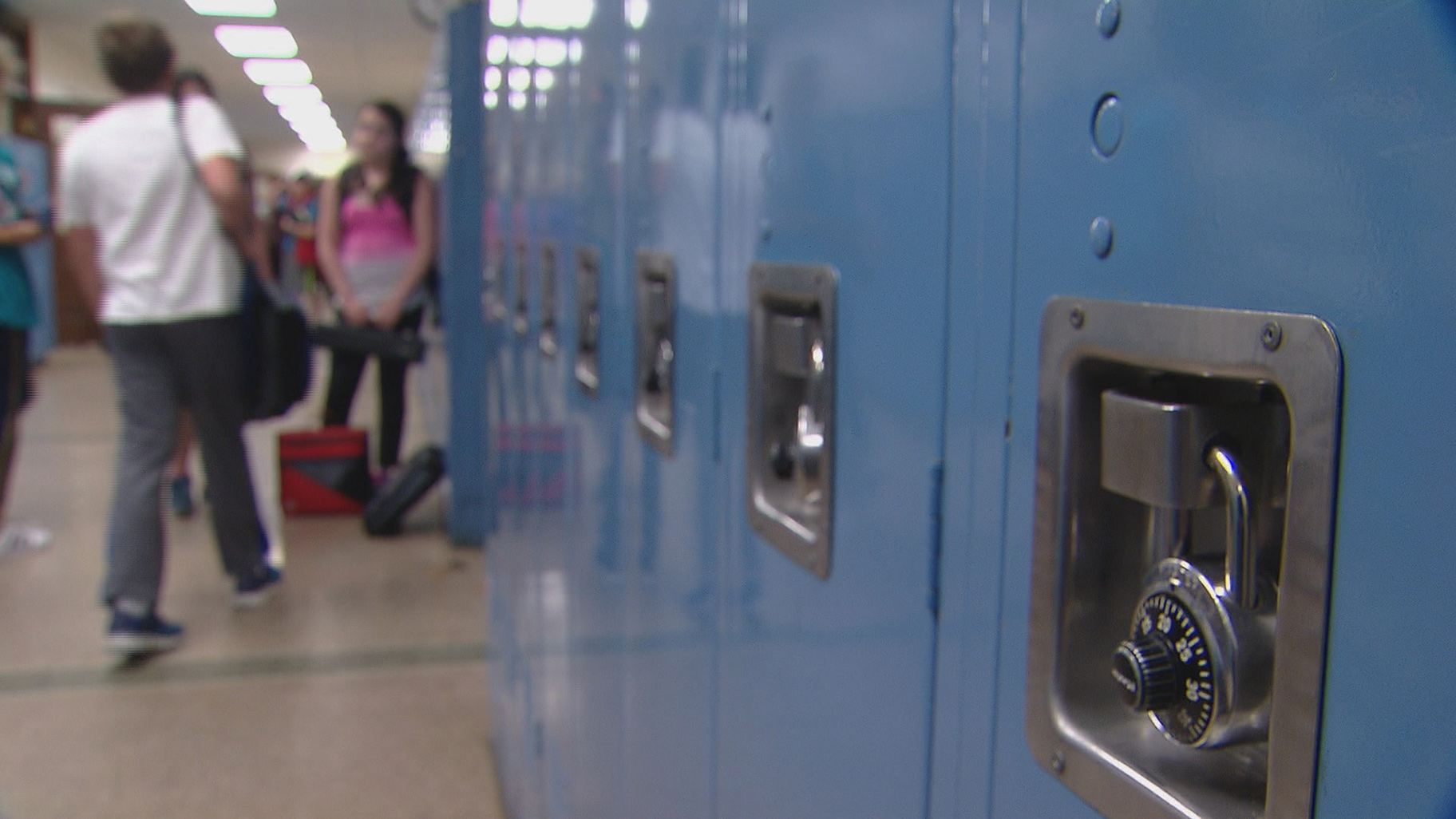 (WTTW News)
Chicago Public Schools is proposing a hybrid learning model that combines at-home and in-person instruction when classes resume this fall, but parents will have the ability to opt out of sending their children back into school buildings if they're concerned about the spread of the coronavirus.
On Friday, CPS released its long-awaited reopening framework, less than two months before classes are scheduled to resume. Similar to leaders of some other major urban school districts, Chicago officials are recommending a combined approach that would see the majority of students attend in-person classes twice a week while participating in remote learning the rest of the time.
These plans, however, are just preliminary recommendations. CPS is conducting a parent survey and has scheduled five virtual meetings to gather feedback. The district said its final reopening plan will be released early next month, and a final decision on in-person instruction will be made in late August based on the public health situation at that time.
"Now as we prepare for another unprecedented school year, keeping our children safe is still a top priority," CPS CEO Janice Jackson said during a press conference Friday. "We believe that a hybrid model will be the best model to meet the needs of all of our students throughout the city. This model allows many of our students to reap the benefits that they can only achieve through in-person instruction in front of a highly-qualified teacher."
The district recommends students with underlying medical conditions speak with their doctor before making a decision on whether to attend classes in person. But under the CPS proposal, every family will have the ability to opt out of in-person instruction if they so choose.
As for teachers and staff with medical or caretaking needs, CPS said it will handle their leave-of-absence or accommodation requests through "revised procedures" that will be released later this month.
The Chicago Teachers Union has been outspoken about its desire for full remote learning this fall, and parents have expressed a desire for improvements to that remote learning plan after weeks of learn-from-home at the end of the previous school year.
CTU Vice President Stacy Davis Gates told WTTW News she doesn't trust CPS to protect students during the ongoing pandemic.
"I'm even more fearful than I was prior to the press conference," she said Friday.
Davis Gates still has several unanswered questions about the district proposal, including how CPS plans to improve remote learning for special education students and English language learners, and how it plans to reduce class sizes and clean schools without drastically altering its existing budget.
Despite those concerns, she was encouraged that CPS has not yet finalized its plans and is looking for community feedback before any decisions are made.
"So I'm gonna live there for right now and pray to God that these people can hear us and put the safety of people first," she said.
CPS has already distributed more than 125,000 digital devices and thousands of internet hot spots to students, and the city announced a new "Chicago Connected" program that will provide free wireless internet to 100,000 students over the next four years.
In order to reopen school buildings safely, CPS said it has purchased 1.2 million masks and is hiring 400 additional custodians to clean and disinfect classrooms and high-touch spaces. Students and staff will be required to wear masks and will be subject to daily health screenings and temperature checks.
The district is pitching a hybrid "2-1-2" scheduling model, in which students would spend the same two consecutive days each week learning at school. The other three days would be split between remote learning and a single day of "real-time virtual instruction with their classroom teacher."

Attendance models for each grade. (Chicago Public Schools)
But this plan will vary based on grade level. While students in grades K-10 will follow this hybrid model, under the CPS proposal, high school juniors and seniors would learn from home full-time, while pre-K children and students in cluster programs would attend school in-person full time.
These specific recommendations were made based on the "unique needs" and "diverse course scheduling" of these particular students, the district said.
Those kids who are returning to schools will be assigned to 15-student "pods," which CPS believes will help mitigate the spread of COVID-19 by limiting interactions between different groups. Students in a given pod would be taught in assigned rooms with assigned seating six feet apart while still wearing masks and maintaining social distancing as much as possible throughout the day.
If anyone does test positive for the coronavirus, CPS would require a mandated quarantine for anyone who had close contact with that person and a deep clean of the areas where they were in the school. But by segmenting students into groups, CPS believes it may be able to quarantine a single pod following a positive test, rather than shutting down a whole school.
Chicago officials say this plan will allow for a transition to full remote learning if there's another massive outbreak of COVID-19, or to full in-person learning if a vaccine is released and it's deemed safe to do so.
"This is a dialogue that will force us to confront a challenge that no one has faced before," Mayor Lori Lightfoot said Friday, "and in doing so we must look at the situation honestly and boldly and ask ourselves, what is the right path to make sure that our kids continue to learn, continue to progress in a safe and nurturing environment."
CPS is conducting an ongoing reopening survey, which parents, students and staff can access here. Five virtual feedback meetings – three in English and two in Spanish – will also be held July 27-31.
Those meetings are scheduled for:
Contact Matt Masterson: @ByMattMasterson | [email protected] | (773) 509-5431
---