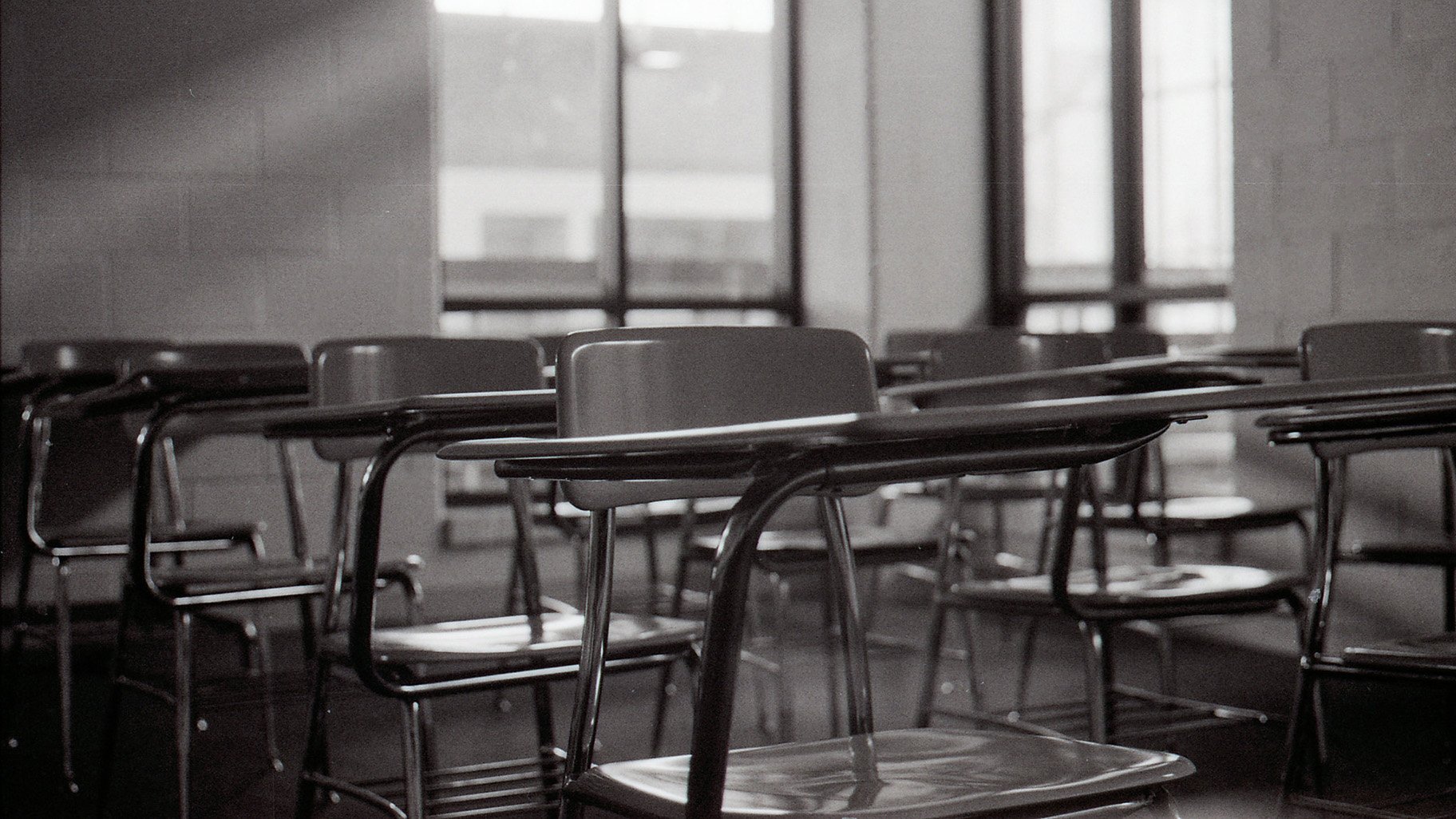 (Don Harder / Flickr)
Chicago parents and teachers are concerned about student safety if they must return to their classrooms for in-person learning this fall, just as Chicago Public Schools is set to unveil a draft of its school reopening plans this week.
Chicago Teachers Union President Jesse Sharkey said Thursday the school district must begin the 2020-21 academic year with remote learning until there are firm guidelines and protocols in place to ensure kids and staff alike are protected from COVID-19.
"Looking at everything that we're seeing, we don't feel like there's any option right now except to say the school year needs to begin with remote learning," he said during a CTU press conference Thursday.
CPS has not yet released its plans for the upcoming school year, though it is expected to publish a "preliminary framework" this week. The district will then take feedback from students, parents and staff before making a final decision closer to the start of fall classes.
"The health and safety of our students and staff is paramount, and our planning for the fall will be guided by the best available data and guidance from state and local health officials," CPS spokesman Michael Passman said in a statement. "We know that families and staff are eager to learn more about the coming school year, and we appreciate that there are a range of needs and views that are valid and must be considered."
Passman said CPS is speaking regularly with CTU leadership as the district works to "develop the strongest possible plans for the fall."
Sharkey said Thursday that he has had some discussion with CPS officials, but hasn't yet seen their full plan. He believes CPS will propose a "hybrid" learning method this fall – similar to what the New York City Department of Education rolled out earlier this month – which will combine both remote and in-person learning.
Students would attend school on some days and participate in remote learning from home on others in order to limit the number of people in a school on a given day and allow for social distancing.
But even with additional space, teachers say there are other issues to consider, like requiring kids to wear masks constantly for several hours straight or the time needed to screen students and staff for COVID-19 symptoms before entering the building.
"This isn't about us wanting to do our jobs or not wanting to do our jobs, this is just at a baseline of trying to keep people safe," Ariam Abraham, an English teacher at Simeon Career Academy, said Thursday. "It feels really simple to me, it feels like we just need to do what we can to make sure that people are not dying in our schools."
On the same day teachers expressed their concerns about returning to school, parent advocacy group Raise Your Hand published a survey of 1,300 CPS parents, the "vast majority" of whom want the district to "exercise extreme caution" before reopening schools.
Parents in the survey by and large want the district's plan to be detailed, rooted in science and "show precisely how CPS plans to keep our children safe."
If remote learning is to continue in the fall, parents are also demanding improvements including additional social-emotional supports, consistent and clear expectations, and more opportunities for students to speak with teachers and staff.
Additionally, the survey found parents want to have the ability to keep their kids at home without suffering negative consequences.
"The (district's) plan must be comprehensive, detailed and show precisely how CPS plans on keeping our children safe," Raise Your Hand wrote in its survey findings. "Parents have read enough plans and guidance documents that paint with broad brush strokes; the devil is in the details."
CPS classes are currently scheduled to resume Sept. 8.
Contact Matt Masterson: @ByMattMasterson | [email protected] | (773) 509-5431
---