Video: Our Spotlight Politics team digs into Chicago's rising homicide rate and more. With Amanda Vinicky, Paris Schutz, Heather Cherone and Carol Marin. 
---
A "perfect storm" is to blame for the surge in homicides during June, which has put the city on pace to record more murders than any year since 2016, Mayor Lori Lightfoot said Wednesday.
The coronavirus pandemic that forced people to stay home for nearly three months and brought the court system to a near halt created "a perfect storm, which means the worst possible circumstances," Lightfoot said after celebrating the reopening of a renovated Merlo branch of the Chicago Public Library in Lakeview.
"The underlying root causes of violence — and that's poverty, lack of hope, despair, not enough access to the things that we know build healthy and strong families and communities — those challenges remain and are being kind of compressed," Lightfoot said. 
There are also "way too many guns" on the street, Lightfoot said.
The city is investing in neighborhoods to create jobs and strengthen the safety net to prevent violence, Lightfoot said.
"We have to do better," Lightfoot said. "The status quo, obviously, is not working. We all have to dig down deeper."
Monthly crime numbers published Wednesday morning by the Chicago Police Department show the number of shootings this year are up 45% and homicides are up 34% over the same period of time in 2019.
In June alone, Chicago saw 89 murders and 424 shootings. The number of shooting victims recorded last month (562) was also 85% higher than the June 2019 total (304).
According to the CPD data, there have been 329 murders through the first six months of this year. That matches the total through the first half of 2016, a year that ended with 762 homicides. The 1,384 shootings recorded so far this year is the highest total Chicago has seen through the first six months of a year since 2016, when there were nearly 1,600.
The cycle of violence will not be broken without "an holistic, all-hands-on-deck approach," Lightfoot said.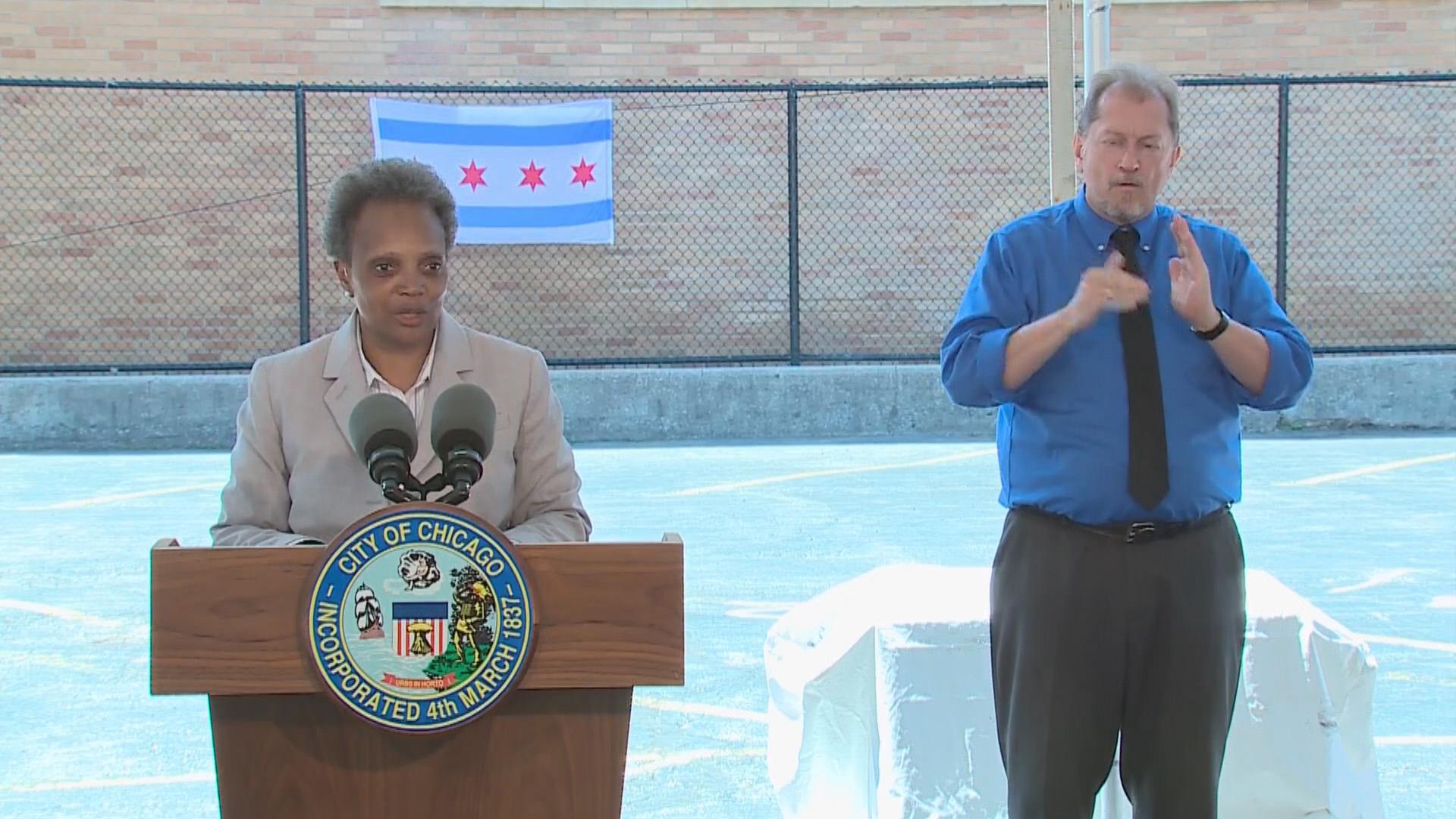 Mayor Lori Lightfoot speaks to the media on Wednesday, July 1, 2020. (WTTW News)
Lightfoot defended Chicago Police Superintendent David Brown's plan to arrest teenagers on "drug corners" to keep them off the streets during the Fourth of July holiday weekend, which typically sees a surge in gun violence.
Lightfoot said teens are often paid to carry guns while standing in open-air drug markets. Because of their age, they typically face lighter sanctions and do not spend a significant amount of time in jail.
Lightfoot said it was "shades of Larry Hoover from the 1990s." The former Gangster Disciple leader is serving life in prison for running the gang, one of Chicago's most violent.
Organizations including the ACLU of Illinois and the Chicago Community Bond Fund have blasted Brown's plan to arrest young people as a failed strategy that does not address the very root causes of violence Lightfoot vowed to focus her efforts on.
However, Lightfoot said she was unmoved by the criticism.
"You need to have your attitude adjusted," Lightfoot said, addressing the organizations directly and vowing to put behind bars those who commit crimes and "manipulate" young people who have limited options.
An additional 1,200 officers are set to patrol Chicago's streets during the holiday weekend.
Matt Masterson contributed to this report.
Contact Heather Cherone: @HeatherCherone | (773) 569-1863 | [email protected]
---