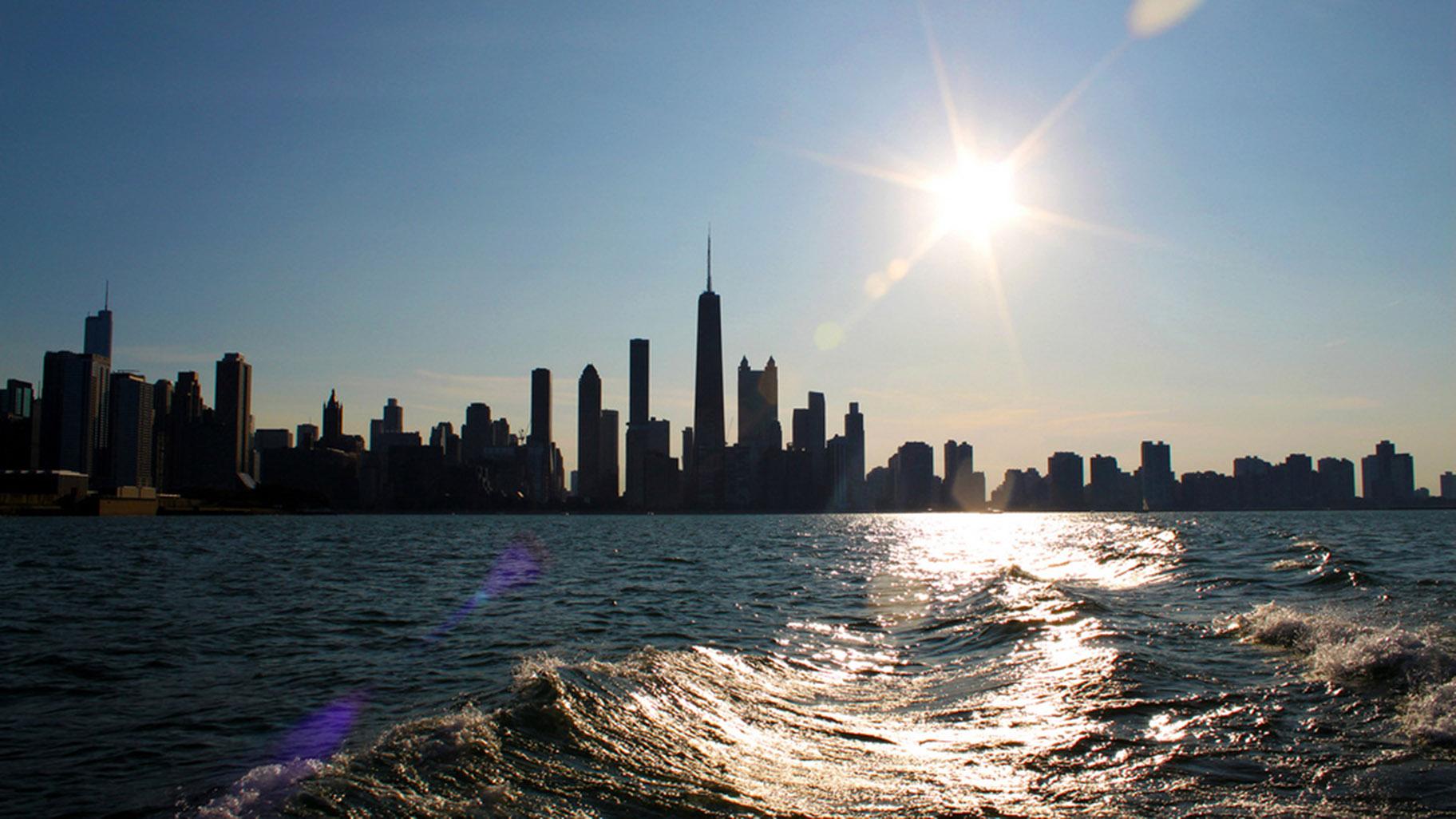 (Daniel Dionne / Flickr)
Mayor Lori Lightfoot announced Monday that Chicago will move into phase four of its reopening plan Friday, along with the rest of the state, but continued to hammer home her themes of vigilance and caution.
"We are taking this step because of the hard work and sacrifice of so many," the mayor said at a Monday afternoon press conference. 
The newest phase allows for indoor dining at bars and restaurants and the reopening of museums, zoos, performance venues and summer camps and youth activities.
Dr. Allison Arwady, commissioner of the Chicago Department of Public Health, said the city had "blown right past the benchmarks" set for entry into phase four. 
Among those requirements: the number of new patients diagnosed with COVID-19 has to fall below 200 per day; and the positivity rate (the percentage of people who test positive for the virus) has to drop below 7%. 
The seven-day average of 167 new cases placed Chicago well below that bar, and the positivity rate is at 4.9%, Arwady said.
"Our progress has been very, very good," she said. "We're able to move forward as the data allows us to."
[Still Closed: Playgrounds, Pools and Small Music Clubs]
Arwady cautioned that Chicago has only just barely moved from a high-risk city to one with medium-high risk.
"Moving to phase four does not mark the end to COVID-19," said Arwady. 
In fact, every ZIP code in Chicago recorded new cases of COVID-19 last week, and there are still 10,000 active infections in Chicago, she said.
Now is the time to double down on actions that keep us safe, Arwady said. That means people need to continue wearing face coverings, following social distancing guidelines, and frequently washing their hands so that Chicago doesn't see the type of spikes experienced by other cities and states that reopened more quickly with fewer restrictions.
"Keep doing what you know works," Arwady said.
Lightfoot said that phase four will evolve, with restrictions continuing to loosen as long as numbers trend in the right direction. Here are some of phase four's most notable changes at the outset:
Movie theaters and performance venues with indoor seating can reopen, with a maximum capacity of 25%, or 50 people. Given the economics of reopening, officials said mid-sized and large venues would likely remain closed until capacity limits were raised. 
Museums and zoos can reopen, with the same limits of 25% or 50 people indoors, or 100 outdoors. Those limits are "per room" or "per space," meaning a museum with multiple floors or multiple exhibit areas will be permitted to admit 50 people per floor, for example. Policies are likely to vary by institution, with Lincoln Park Zoo and Brookfield Zoo already announcing plans to require timed-entry reservations. "It's not one-size-fits-all," Lightfoot said.
Gyms and fitness centers: Indoor workouts and fitness classes will now be allowed. Masks will be required for guests and staff due to those higher-risk settings, Arwady said. Equipment must be spaced 6 feet apart when possible, or a minimum of 3 feet apart with an impermeable barrier in between. Locker rooms and showers will be open, but not smaller spaces like saunas and steam rooms. Park District fitness centers are among the facilities that will reopen in phase four.
Contact sports such as basketball and soccer are allowed, officials said, but actual contact is still discouraged.
Restaurants and bars: Indoor seating will be allowed, with a maximum of 50 people. Outdoor seating will expand to a maximum of 100 people. Tables must be spaced 6 feet apart. 
Rosa Escareno, commissioner of Business Affairs and Consumer Protection, said her department was holding educational webinars for business owners. "Our goal has been to be instructional," Escareno said, but added that her team was responding to complaints related to businesses not complying with guidelines.
"The grand majority has been compliant and doing the right thing," Escareno said.
If the number of new COVID-19 cases falls below 100 per day for a sustained period, capacity limits will be raised, according to Arwady.
"That could happen in the space of the next few weeks," she said. 
Though Gov. J.B. Pritzker released phase four guidelines for the state on Monday as well, Lightfoot emphasized that in Chicago, the city's guidelines supersede the state's. 
"Chicago's challenges are unique," said the mayor. "We are being cautious and prudent. We can't speak for what happens in the rest of the state. COVID-19 is still very much part of our present." 
The mayor said she won't hesitate to shift into reverse and send the city back into phase three if spikes in COVID-19 cases seem imminent. She placed the pace of continued gradual reopening in the hands of Chicago's residents. 
"That depends on all of you following the guidance," Lightfoot said.
Contact Patty Wetli: @pattywetli | (773) 509-5623 |  [email protected]
---