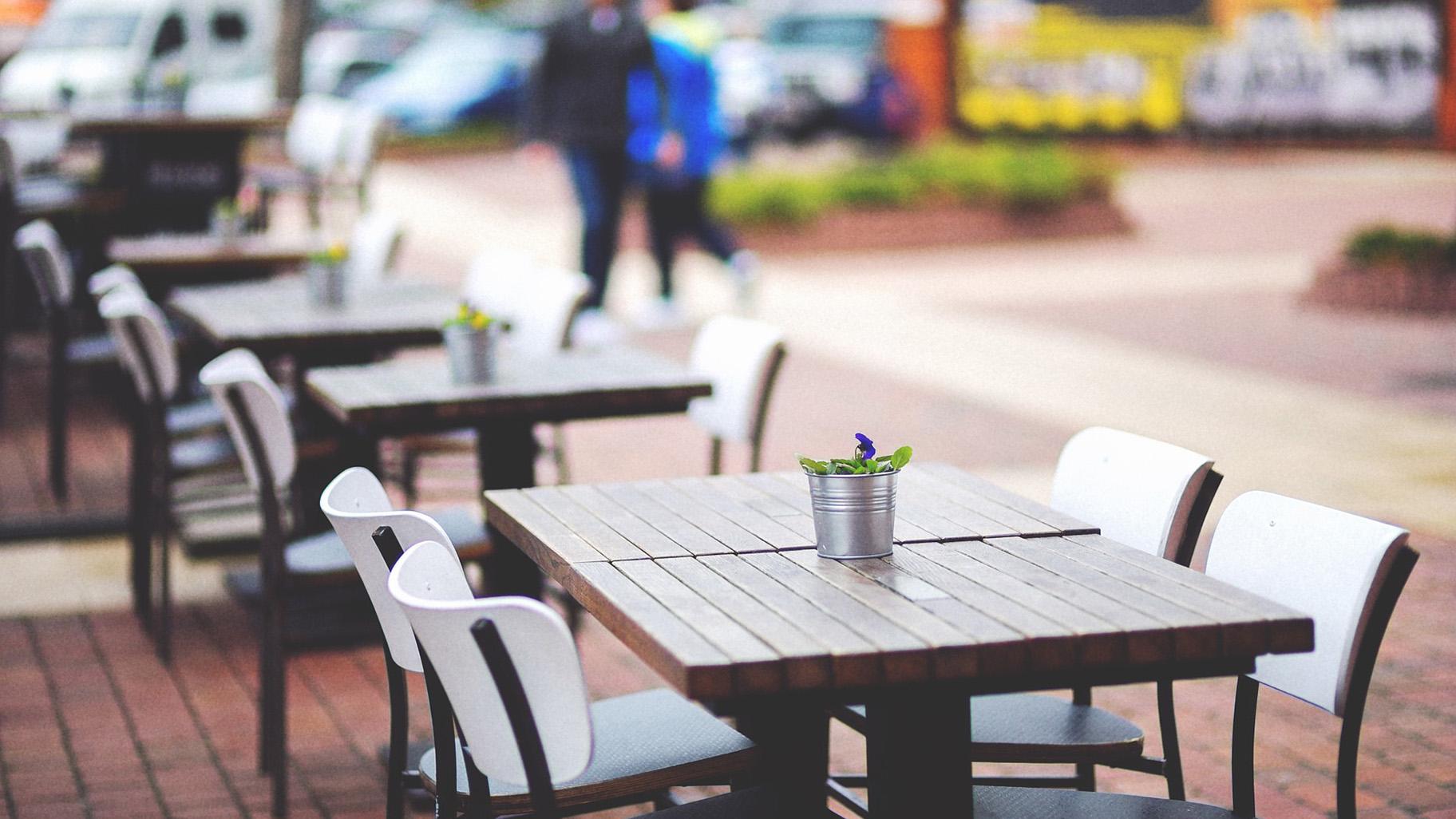 (kaboompics / Pixabay)
A plan to fast-track applications from restaurants and cafes to serve customers outdoors cleared a key city panel Thursday, as city officials vowed to do everything possible to help restaurants stay afloat amid the coronavirus pandemic.
The City Council's Committee on Transportation and Public Way unanimously approved the measure, which gives Business Affairs and Consumer Protection Commissioner Rosa Escareño the power to approve sidewalk permit applications from businesses without the approval of the City Council.
That is designed to shave 30 days off the permit process, Escareño told aldermen.
The full City Council is expected to approve the measure Wednesday.
The measure also sets out the rules for a pilot program that will close off six streets around the city to traffic and allow local restaurants to expand their operations to offer socially distanced, outdoor seating options.
The six streets are: 75th Street from Calumet to Indiana Avenues in Chatham; 26th Street from Central Park to Harding Avenues in Little Village; Taylor Street from Loomis Street to Ashland Avenue on the Near West Side; Randolph Street from I-90/94 no further west than Elizabeth Street in the West Loop; Rush Street from Oak to Cedar streets in the Rush and Division area of the Gold Coast; and Broadway from Belmont to Diversey avenues in Lakeview.
The expanded dining pilot program will begin this weekend along Rush Street on the Gold Coast and along Broadway in Lakeview, officials said. 
The pilot program is expected to start along 75th Street in Chatham within the next 10 days, officials said.
Street seating may not block the facade of another business, but can extend into the public way in front of a neighboring shop that does not sell food or liquor, or a vacant storefront.
The Illinois Restaurant Association estimates that restaurant sales are down 80%, and nearly half of Chicago's 171,000 food service employees are laid off.
The measure also reduces the cost of sidewalk cafe permits by 75%, and applies the discount to all permits issued this year.
Businesses would also be allowed to hold a Special Event Liquor License for 180 days, up from 11 days, with an Expanded Outdoor Dining Permit, which allows businesses to temporarily expand operations into the street or other private property, according to the proposal.
Several aldermen urged city officials to allow bars and taverns to reopen to outdoor service.
While the state permitted all bars to reopen, with capacity limitations, Chicago allowed only to establishments that also serve food to reopen.
Mayor Lori Lightfoot told reporters the distinction was made out of concern that people become less inhibited when they drink, making them susceptible to ignoring social distancing guidelines. Requirements for bars are in development, Lightfoot said, but the city isn't ready to give owners the go-ahead to open.
Ald. Brendan Reilly (42nd Ward) urged officials with the city's Department of Public Health to rethink those restrictions. 
Ald. Brian Hopkins (2nd Ward) said he was confident that taverns could operate in a safe manner that does not risk the spread of the coronavirus.
"People are gonna want to drink outside, and if we don't give people controlled, safe environments, they're going to go elsewhere," Hopkins said. "We're not the French Quarter, we can't have people walking around with plastic cups."
Contact Heather Cherone: @HeatherCherone | (773) 569-1863 | [email protected]
---