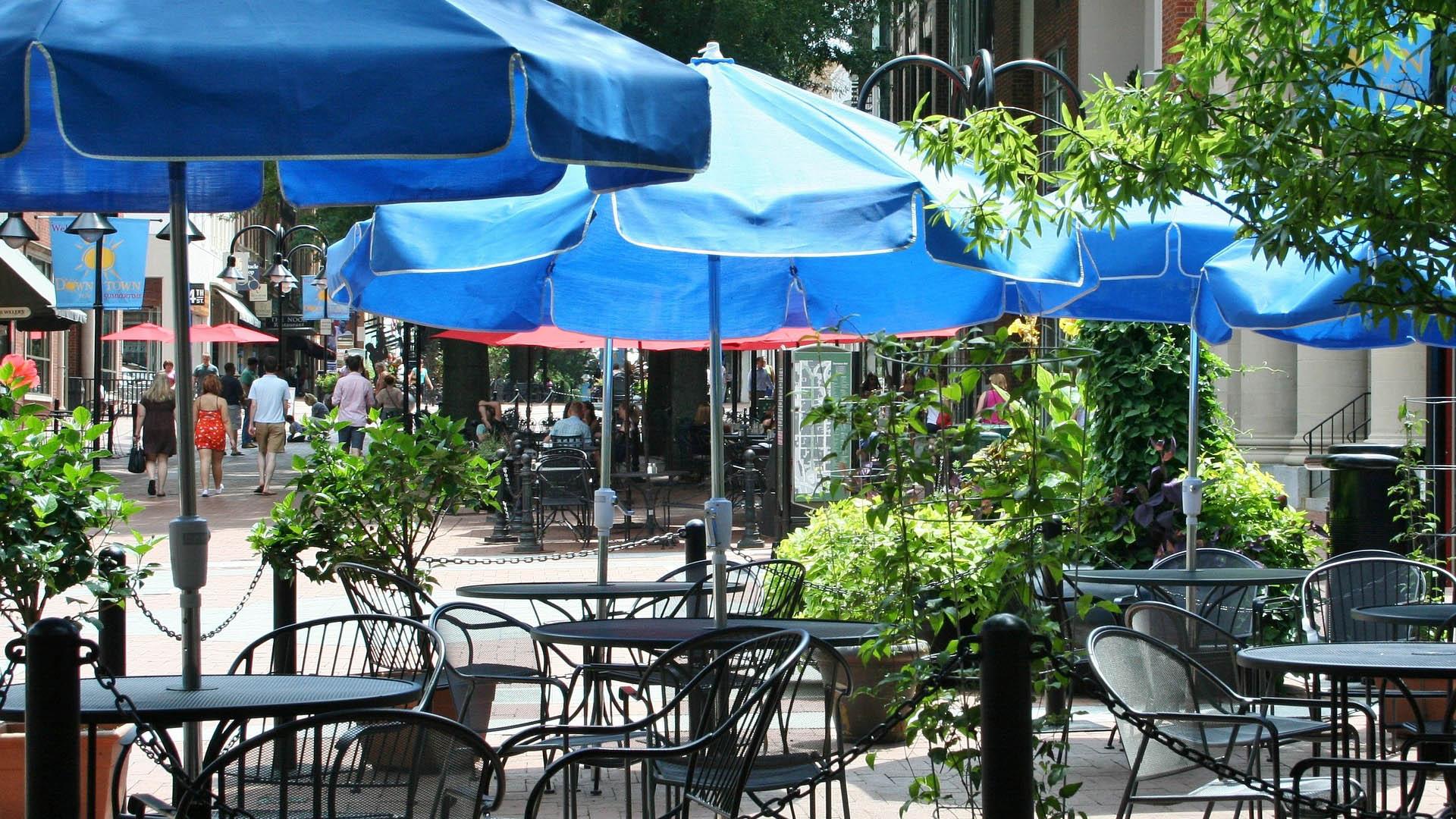 (JamesDeMers / Pixabay)
Good news for Chicago residents hungry for outdoor dining: Mayor Lori Lightfoot on Friday announced a pilot program to close off six streets around the city to through traffic and allow local restaurants to create socially distanced, outdoor seating options.
The six streets are: 75th Street from Calumet to Indiana Avenues in Chatham, 26th Street from Central Park to Harding Avenues in Little Village, Taylor Street from Loomis Street to Ashland Avenue on the Near West Side, Randolph Street from I-90/94 no further west than Elizabeth Street in the West Loop, Rush Street from Oak to Cedar streets in the Rush and Division area of the Gold Coast, and Broadway from Belmont to Diversey avenues in Lakeview.
"It is important that we show how outdoor dining can be done in a safe, orderly way, and done in a way that helps our businesses while allowing our residents a little rest and relaxation in an incredibly stressful time," Lightfoot said.
Sam Toia, president and CEO of the Illinois Restaurant Association, said the new seating options will help the city's ailing restaurant scene. He said sales are down 80% across the board, and his group estimates half of Chicago's 171,000 food service employees are laid off.
"Our hope is that the city can continue to explore and create dining options throughout our 77 communities," Toia said. "This announcement today is not a solution for every restaurant in Chicago, but it is another pragmatic and crucial step forward (on) the path to recovery."
While Lightfoot celebrated the initiative and thanked the aldermen and business leaders who helped developed the plan, she warned that diners must continue to keep public health in mind at all times.
"We cannot allow these open streets to turn into street festivals, and we will not. These are for seated dining only," Lightfoot said. "Let me be clear: If we cannot manage to do these pilots safely, we won't be able to continue or expand these outdoor dining opportunities. But I feel confident that residents of this city and our great restaurateurs are going to work hand in glove to make sure that this opportunity is one that they can do safely for their employees and safely for their customers."
Restaurants in groups of three or more, business associations, chambers of commerce, and special service areas that are not part of the pilot program and are interested in bringing "expanded outdoor dining" to their area can apply to the city starting on Monday.
The outdoor dining program is part of "Our Streets," a city plan to convert some residential and commercial streets in Chicago for other uses. That plan also includes a "shared street" program, which closes off certain residential streets to through traffic and allows pedestrians, runners and cyclists to move through the roadway and maintain an appropriate physical distance.
The first shared street opened Friday along Leland Avenue, from Lincoln Avenue to Sheridan Road in Lincoln Square, Ravenswood and Uptown. As reported by WTTW News earlier this week, the city has obtained permits for 14 miles of shared streets on the North and Northwest sides. The timeline for the rest of those streets is unclear, but a city official told WTTW News they are being vetted through a community engagement process.
Chicago Department of Transportation Commissioner Gia Biagi said the creation of shared streets is designed to be led by the community. "Over the last month or so, we've had an outpouring of inquiries about this from Chicagoans looking to make their local streets accessible for recreation while maintaining that safe distance from other people traveling or exercising on the streets or sidewalks," Biagi said, urging interested Chicagoans to take a survey on the transportation department's COVID Mobility webpage. "We've heard from hundreds of Chicagoans … but we've not heard from everyone, and we want to hear from you."
While expanded outdoor dining and shared streets are temporary efforts, Lightfoot didn't  close the door on letting them inform future streetscape plans.
"While the new open streets plan is designed to address the health of our residents and businesses, the hope we all share is that this program will offer new and lasting insight into how we live and experience our neighborhoods in ways that enhance our communities and strengthen our bonds with each other," Lightfoot said.
Asked whether local aldermen will be able to put the kibosh on plans to transform streets in their communities, Lightfoot – a longtime foe of aldermanic privilege – said she hopes any issues can be solved through collaboration.
"I know that there are some aldermen who have a lot of questions about open streets, but … it's our hope that if we see a circumstance where the community really wants something, that we'll be able to work through any concerns," Lightfoot said.
The mayor also addressed another key open space issue: the continued closure of the lakefront and adjacent parks, the Riverwalk and the 606 trail.
"We think about the lakefront every day, and we are working hard at putting together a plan where we can open it up but do it in a way that is safe. As soon as we have that plan available, we will certainly let the public know," she said.
Lightfoot began her press conference by chiding President Donald Trump for his threats against demonstrators protesting the death of George Floyd. "I will code what I want to say [to Trump] and it starts with F and ends with U," she said.
---